We have finished modeling the Penholder after several iterations and have fabricated a working prototype.
Photos of the built prototype: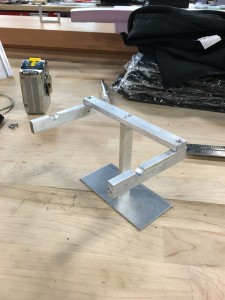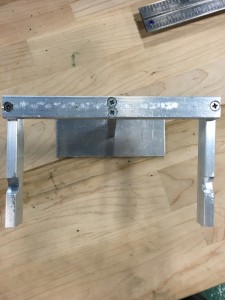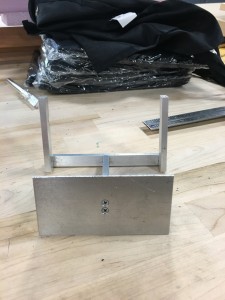 Drawings of individual Penholder parts
Penholder Baseplate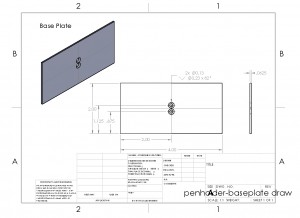 Penholder Arm Support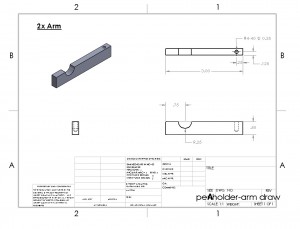 Penholder Top Support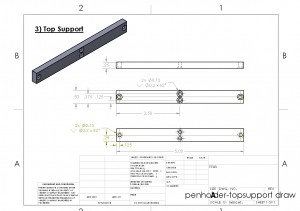 Penholder Main Support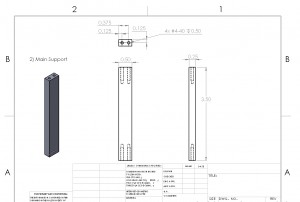 The Penholder successfully holds pens! It has the same number of tap drills as the wall hook but uses more half by quarter inch material and sixteen inch sheet metal.