White Mountain Science Inc. Grows Creative Problem Solvers in Northern NH
LEGO Foundation grant and Tufts collaboration will help local non-profit to champion playful engineering-based learning in schools.
Thanks to its collaboration with Tufts University and a grant from the LEGO Foundation, White Mountain Science, Inc.'s (WMSI) mission to grow creative problem solvers will be realized in more classrooms with more students and teachers. A Littleton, NH-based educational non-profit, WMSI (pronounced "whimsy") has been delivering leading-edge STEM (science, technology, engineering, and math) programs to students and teachers throughout northern New Hampshire since 2013.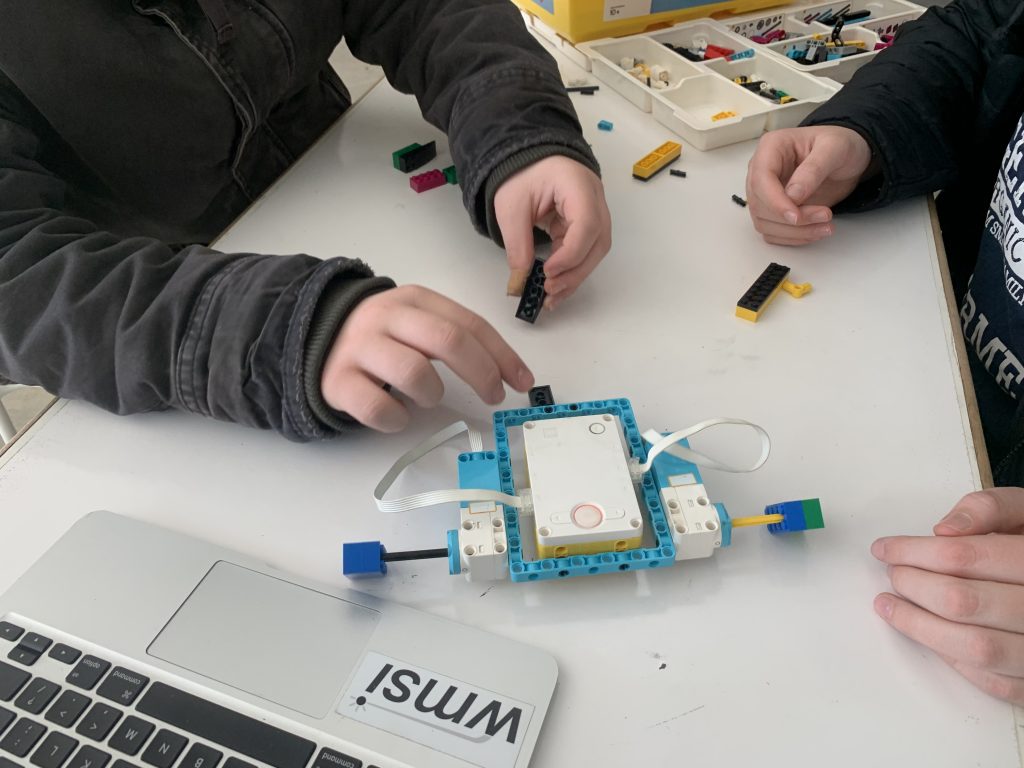 WMSI isn't your traditional science class. Programs are hands-on, play-based, and student-centered. "That makes them particularly effective at re-engaging youth in the aftermath of COVID-related learning disruption," said Merredith Portsmore, director of the Tufts Center for Engineering Education and Outreach at Tufts University. The LEGO Foundation recently awarded Tufts a $2.8 million grant to amplify the work of collaborating organizations like WMSI that are engaged in playful engineering-based learning (PEBL).
WMSI gives students and teachers in rural northern New Hampshire access to online tools and STEM resources where access and isolation have been compounded by the pandemic. "Studies show that play helps facilitate learning and connection," said Bill Church, WMSI's executive director.
WMSI offers programs in animation, robotics, coding, circuitry, game design, and invention for grades K-12 during the school day, through summer camps, and after school, via its Mobile STEM Lab. The program also provides leadership opportunities for high school students who serve as interns and assistant instructors. In addition, WMSI helps increase STEM fluency among educators through long-term instructional coaching, professional development workshops, and curriculum development.
"WMSI instructors are artful at creating an environment in which I feel safe to ask questions and offer ideas," says one classroom teacher, who added that the workshop gave the participants a wealth of knowledge that they could easily implement into the classroom.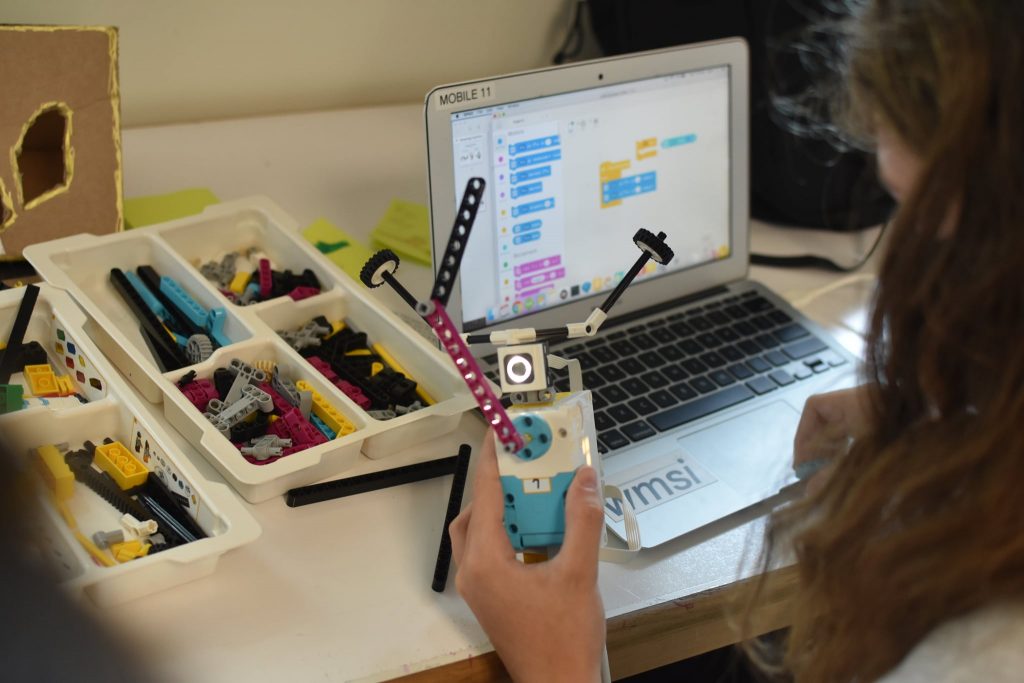 With backgrounds in education, science, and engineering, WMSI instructors each visit an average of three or four different schools per week. WMSI impacts more than 30 schools and 700 students across northern New Hampshire each year.
"We go down a lot of rabbit holes," says Amanda Carron, the PEBL fellow at WMSI. "If a student is excited about something, we follow. We want to create safe and flexible spaces for students to drive their own learning," she said, "spaces that are not always available in school." For example, when a student was intrigued by the laser security system he'd seen in a movie about a diamond heist, a WMSI instructor saw this as an opportunity for the class to learn about robotics and sensors by helping them design a maze of their own.
"The public perception that students who live in rural New Hampshire are behind the times when it comes to STEM is wrong," said Church. "Schools that work with us are on the leading edge of student-centered PEBL. Our students and interns are doing very sophisticated STEM work using latest technologies," he added, including LEGO Education SPIKE Prime, Arduino Internet of Things, Makey Makey, Scratch, Tinkercad, Onshape, Stop Motion Studio, and Minecraft Education Edition, plus advanced manufacturing and prototyping tools such as CNC, 3D printing, and LASER cutting.
Student leadership development is integral to WMSI's mission. Sixty-five middle and high school students have trained and volunteered as student leaders in WMSI's after-school programs and summer camps. WMSI alum have pursued STEM degrees in biology, game design, cyber security, computer science, IT, and mechanical engineering — many of whom continue to work with WMSI youth. Additionally, WMSI alum have gone onto pursue STEM careers in regional and statewide industries as well as further afield at establishments such as Space X, Los Alamos National Lab, and Standing Figure LLC, a stop-motion animation armature studio.
Advocating for Play
The LEGO Foundation grant through Tufts University will provide the funding and resources that will enable WMSI to put more playful engineering-based tools into the hands of teachers and students, bring PEBL programming to more schools in northern New Hampshire, as well as share video stories that advocate for PEBL's expanded role in school curriculums.
"Tufts has been a critical thought collaborator for us for many years," said Church. "We're grateful for this grant that supports our work helping kids grow as creative problem solvers."
About WMSI
Started in 2013, White Mountain Science, Inc. strives to excite kids and teachers with STEM (science, technology, engineering, and math) knowledge and skills and give them rich opportunities to grow as creative problem solvers. WMSI (pronounced whimsy) has offices and runs camp programs in Littleton, NH. Additionally, WMSI delivers programs to students and teachers throughout northern New Hampshire. Learn more: www.whitemountainscience.org
About the LEGO Foundation
The LEGO Foundation aims to inspire and develop the builders of tomorrow – a mission that it shares with the LEGO Group. The LEGO Foundation is dedicated to building a future where learning through play empowers children to become creative, engaged, lifelong learners. Its work is about redefining play and reimagining learning. In collaboration with thought leaders, influencers, educators and parents, the LEGO Foundation aims to equip, inspire and activate champions for play.