KARMA Creates Next-Gen Tech Leaders and Entrepreneurs on Navajo Nation
LEGO Foundation grant and Tufts collaboration will help a one-year-old non-profit to bring culturally relevant tech and entrepreneurship programs to schoolchildren.
Collaborating with Tufts University, the Ke'yah Advanced Rural Manufacturing Alliance (KARMA) has received funding from a LEGO Foundation Playful Engineering-Based Learning (PEBL) grant to help re-ignite student engagement and curiosity, which took a hit during the pandemic. The funds will enable the non-profit to expand its science and robotics programs for K-12 students across the Navajo Nation.
KARMA brings culturally relevant K-12 STEM (science, technology, engineering, and math) programs to rural-based classrooms across Navajo Nation. The organization's mission is to stimulate the Navajo economy by creating the next generation of Navajo tech leaders and entrepreneurs. KARMA's programs have reached nearly 700 Navajo students since it began in August 2016.
The grant funds will enable the organization to expand its classroom programs, teacher training, and maker places, where students learn and explore engineering concepts using hands-on, playful learning tools and technologies, including robotics, coding, and 3D printing. "Our goal is to get kids excited about exploring how technology can address the issues impacting our communities," said Dr. Jones.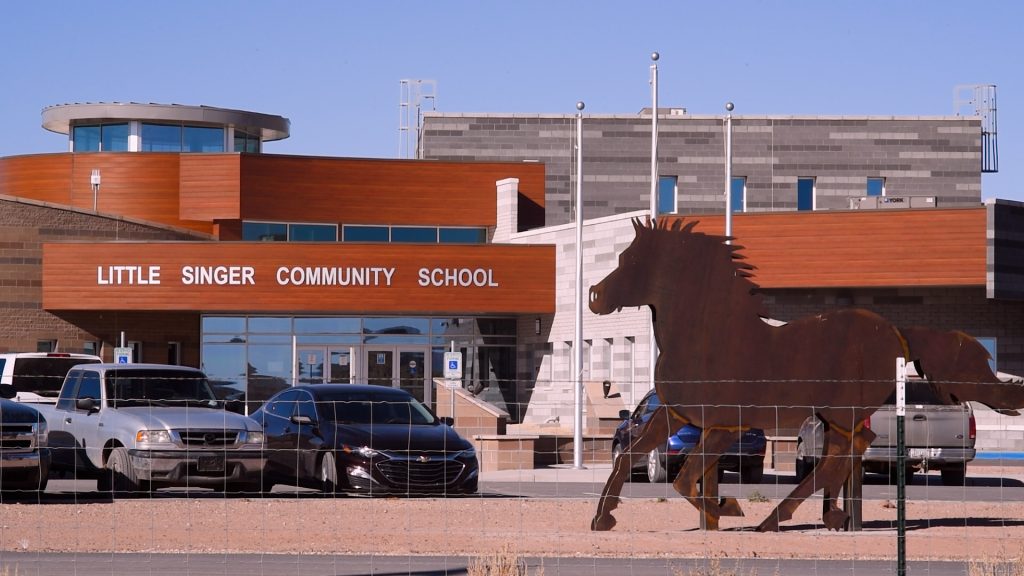 Climate change, unemployment, and lack of infrastructure are realities across Navajo Nation, which spans 27,000 square miles through New Mexico, Arizona, and Utah. "Some of our students live without running water or electricity. Others travel great distances to get to school," said Dr. Jones.
KARMA has been working with Tufts Center for Engineering Education and Outreach (CEEO) to find ways to use technology and engineering to transcend these spatial and infrastructure challenges. For example, the school-wide theme for the summer program at the Little Singer Community School in Birdspring, Arizona, focused on sustainable horticultural practices using STEM applications. Inspired by a virtual tour of the local gardens and greenhouses of Chi'shie Farms, one student designed a LEGO greenhouse that could open its roof to welcome in rain.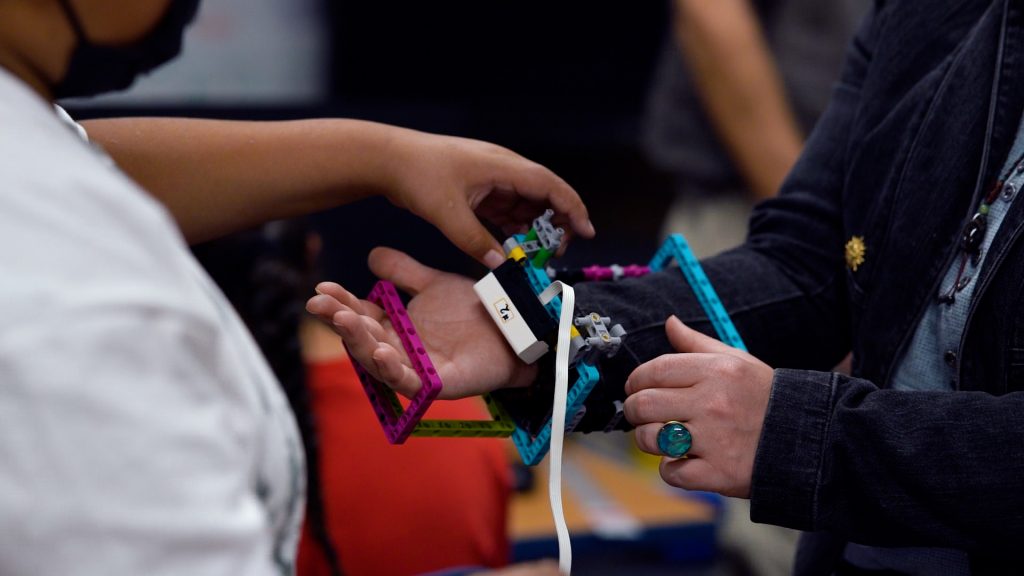 KARMA also brought together Tom Thomas, 6th grade math and science teacher, and Allison Earnhart, project administrator at Tufts CEEO, to create a smart robotics curriculum that taught students how to design and program robots without the need for coding knowledge or an internet connection. Students were encouraged to create robots based on their own interests and creativity.
Integrating Navajo traditions, history, and culture into STEM education is another critical component of KARMA's approach. "One of the ways we learn is through storytelling and singing songs," said Wilphina Becenti, who teaches Navajo Language and Culture at Little Singer. She helped her students learn the four steps of the Diné (or Navajo) Engineering Process through song.
Building on the success at Little Singer, KARMA will use the PEBL grant to expand the collaboration with Tufts CEEO to roll out additional science and robotics programs to more teachers at Little Singer as well as to the St. Michael Indian School in Saint Michaels, Arizona.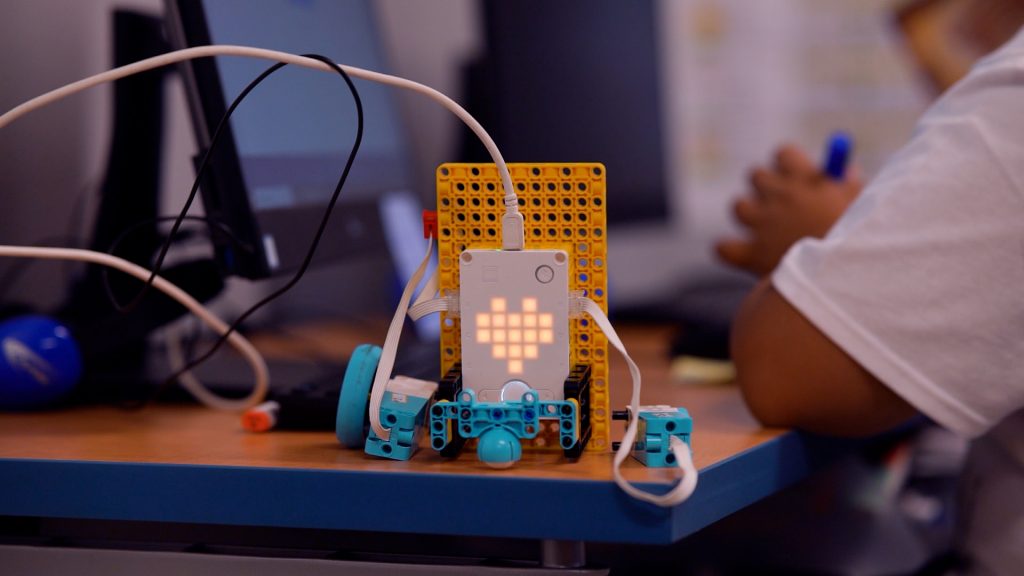 Funding will also help KARMA encourage and equip teachers who may be intimidated by technology to incorporate playful engineering-based learning into classrooms on their own. Tufts CEEO is building a website where science and engineering teachers like Thomas can share lesson plans and ideas through blog posts and videos and network with regional schools in Navajo, Zuni, and Hopi nations. In addition, Tufts is also offering coursework on how to incorporate the engineering design process into classrooms in low-tech, playful ways. "When we play, our affective filters open up, which is more conducive to learning, and less intimidating for teachers, for some of whom these technologies are new," said Thomas.
About KARMA
KARMA began with a generous grant from the W.K. Kellogg Foundation as a STEM project within Navajo Technical University and has since incorporated as a 501(c)3 nonprofit organization that collaborates with premier universities, and a consortium of businesses and manufacturers. KARMA is focused on developing career pathways from K-12 STEM through colleges/universities emphasizing entrepreneurship in advanced manufacturing and technology to further economic opportunity on the Navajo Nation. Learn more: https://wiikarma.technology
About the LEGO Foundation
The LEGO Foundation aims to inspire and develop the builders of tomorrow – a mission that it shares with the LEGO Group. The LEGO Foundation is dedicated to building a future where learning through play empowers children to become creative, engaged, lifelong learners. Its work is about redefining play and reimagining learning. In collaboration with thought leaders, influencers, educators and parents, the LEGO Foundation aims to equip, inspire and activate champions for play.