Karkhana Samuha Expands Playful Engineering-based Learning to 2,000 Schoolchildren Across Nepal
Collaborating with Tufts University, educational non-profit Karkhana Samuha has received funding from the LEGO Foundation Playful Engineering-Based Learning (PEBL) grant to help re-ignite student engagement and curiosity during the pandemic. The grant will enable Karkhana Samuha to expand the reach of its hands-on play-based curricula and kits to approximately 2,000 schoolchildren in Nepal by 2023.
Karkhana Samuha augments Nepal's national curricula with hands-on, interactive STEAM (Science, Technology, Engineering, Arts, and Math) activities that make learning more playful and fun while teaching the 21st century skills needed to compete in an innovation economy. Karkhana refers to those skills as the 4Cs: collaboration, communication, critical thinking, and creativity.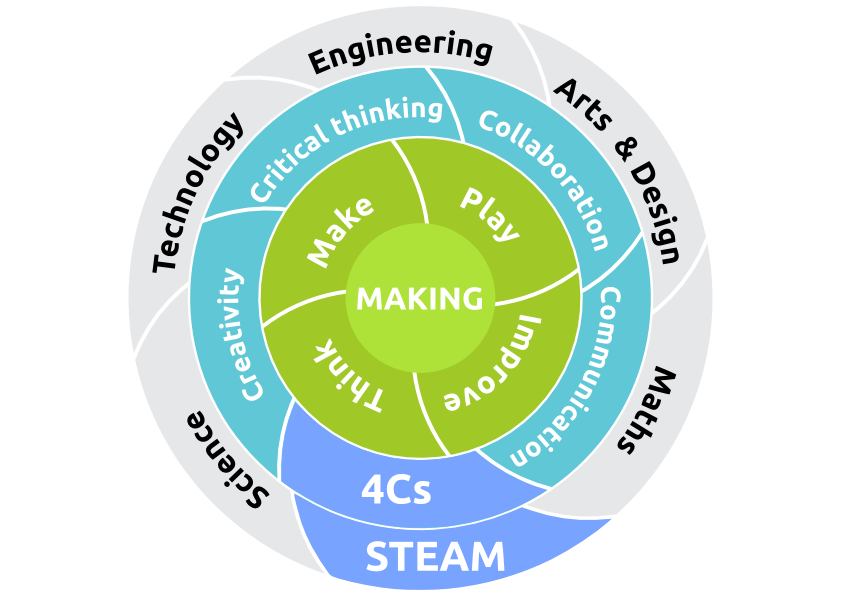 Karkhana kits include student materials for engineering, robotics, and electronics projects. Teachers also have access to Karkhana's digital platform containing lesson plans, videos, and guided instruction sheets. Teachers found the kits particularly useful during the COVID-19 pandemic, when their students could use them from home.
Karkhana started as a for-profit company in 2012 as the brainchild of a small group of recent engineering graduates. The group wanted to launch a product design company but changed course because Nepal lacked the human resources and ecosystem necessary to support an innovation economy. Nepal ranked 111th in the United Nations' Global Innovation Index in 2021. "We knew the best way to create that ecosystem was to change the way the children of Nepal engage with STEAM subjects," said Sachet Manandhar, Executive Director, Karkhana Samuha.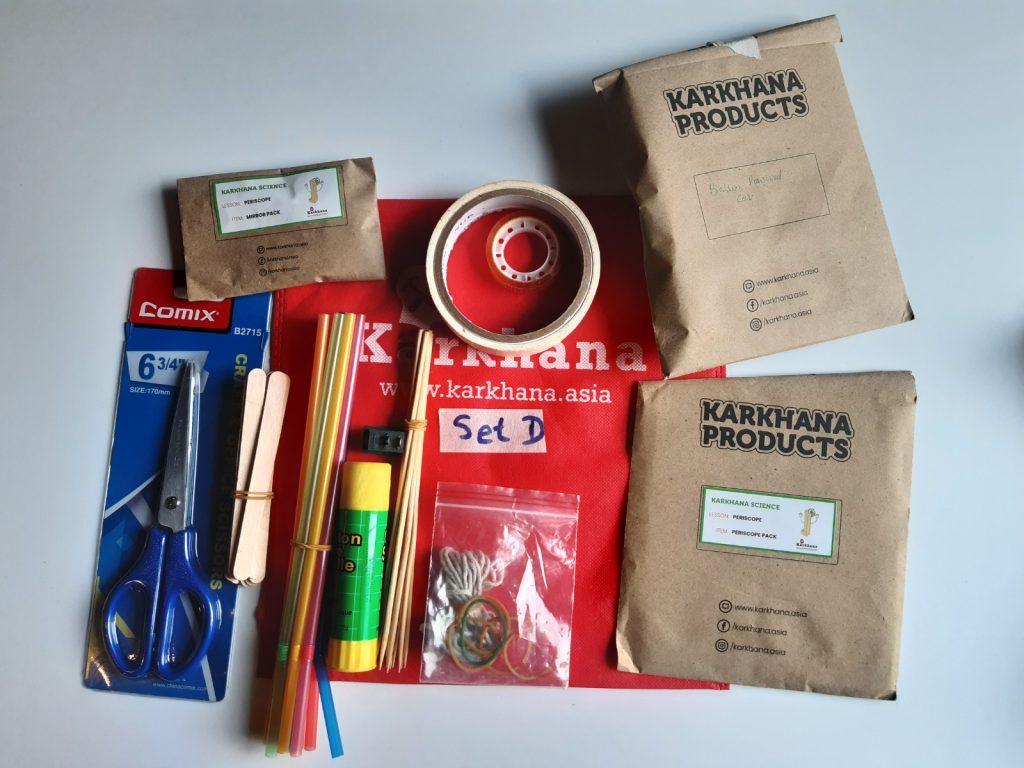 The group focused on developing middle school STEAM kits and curricula that emphasized making, experimenting, and tinkering. "None of us were trained teachers; we had to learn about lesson plans and classroom management," said Sunoj Shrestha, Karkhana co-founder. "But we wanted to give kids opportunities to develop skills we didn't get in school," such as taking risks, learning from failure, and communicating ideas clearly.
The development sector took notice of the for-profit institution's success and urged Karkhana to establish its non-profit entity, Karkhana Samuha. As a non-profit, the group would gain access to funding from foundations and other philanthropic organizations interested in expanding the organization's impact on traditionally marginalized students.
The LEGO Foundation is one such funder, whose grant will enable Karkhana Samuha to roll out its kits and lessons to 2,000 students over a three-phased, 18-month timeline.
Our vision is that one day every teacher in Nepal will incorporate playful learning experiences into their classrooms.

Hasin Shakya, Program Director, Karkhana Samuha
In phase one, 6 educators will pilot and test the kits and curricula with 10 students in 5 schools across 4 local government units in Nepal. In phase two, an additional 50 educators will be trained. During phase three, those 50 educators will begin using Karkhana kits with the more than 2,000 students. In parallel, Karkhana educators will share ideas, experiences, and best practices through communities of practice (COPs). Karkhana educators can also continue their professional development by accessing engineering design courses at Tufts University.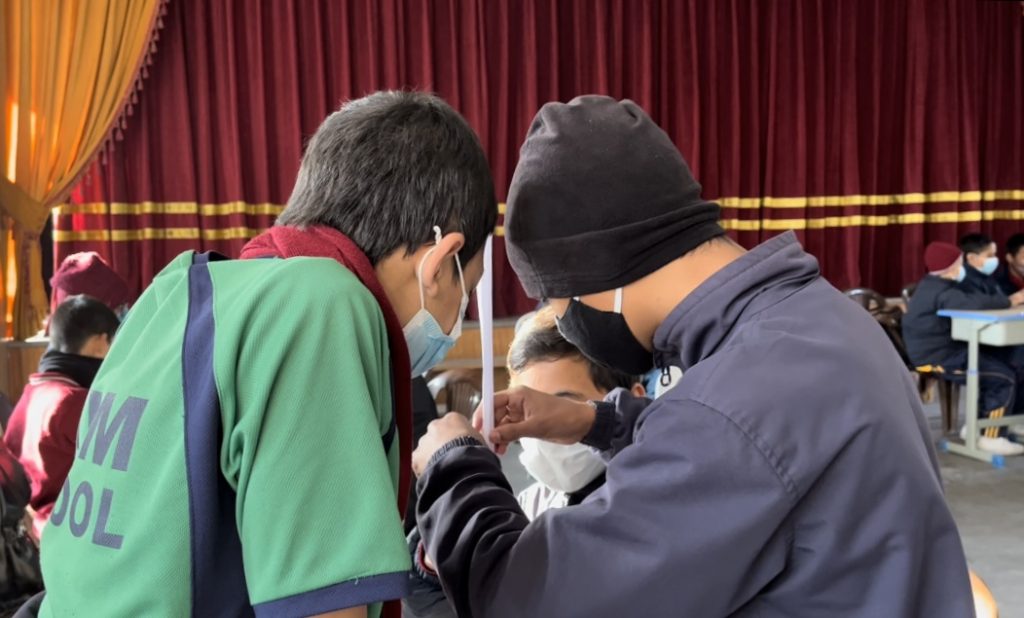 Over the 18-month project, Karkhana Samuha will carefully assess and monitor their work through existing and new metrics. LEGO Foundation's Learning Through Play (LTP) framework and assessment recognizes that learning goes beyond memorizing academic content and includes physical, social, emotional, cognitive, and creative skills. "Does a lesson have playful elements? Is it joyful? Creative? Does it promote social interaction? Is there meaningful learning happening?" asked Shakya. "We want to make our learning experiences enjoyable and engaging, and we'll use the LTP framework to evaluate and redesign our activities," he said. Karkhana Samuha is also creating their own measures of effectiveness that study engagement and collaboration. "We want to look at how well students engage with the content. Do their questioning skills improve? Do they come up with novel ideas and insightful comments? How well do they collaborate with each other?" he added.
Today, more than 80 schools and 22 makerspaces across all 7 provinces of Nepal have accessed Karkhana's programs through its non-profit and commercial entities. With the support of the LEGO Foundation and Tufts University, Kakhana is well on its way to realizing its mission to transform the next generation of innovators in Nepal.
Helping students develop knowledge and problem-solving skills in a way that is playful and enjoyable means they will have the skills and enthusiasm to become part of the creative workforce of tomorrow.

Hasin Shakya, Program Director, Karkhana Samuha
About Karkhana Samuha
Karkhana Samuha is a Nepal-focused non-profit organization that seeks to promote local innovations that can make a global impact. It empowers people with the skills and attitude to help them build their own future and the future of their community. To achieve this end, Karkhana works directly with schools and families to provide hands-on STEAM (science, technology, engineering, arts, and math) kits to young people to nurture a spirit of innovation in five areas: Sustainability and Climate Action, Lifelong Learning, Innovative and Inclusive Education, Digital Transformation, and Education in Emergencies. www.karkhanasamuha.org.np
About the LEGO Foundation
The LEGO Foundation aims to inspire and develop the builders of tomorrow – a mission that it shares with the LEGO Group. The LEGO Foundation is dedicated to building a future where learning through play empowers children to become creative, engaged, lifelong learners. Its work is about redefining play and reimagining learning. In collaboration with thought leaders, influencers, educators and parents, the LEGO Foundation aims to equip, inspire and activate champions for play.