Teach for Nepal Transforms STEM Education at Public Schools
Teach For Nepal (TFN), a non-profit focused on ending educational inequity across Nepal, has received a grant from the LEGO Foundation to develop makerspaces to integrate Playful Engineering-based Learning (PEBL) into school curricula at eight public schools. Equipped with building tools, electronics, software, and arts and crafts materials, makerspaces are part of a transformative initiative to engage students in deeper, more joyful learning.
TFN will collaborate with Tufts University Center for Engineering Education and Outreach (CEEO) to ensure that STEM (science, technology, engineering, and math) activities in the makerspaces drive inquiry, creativity, and critical thinking.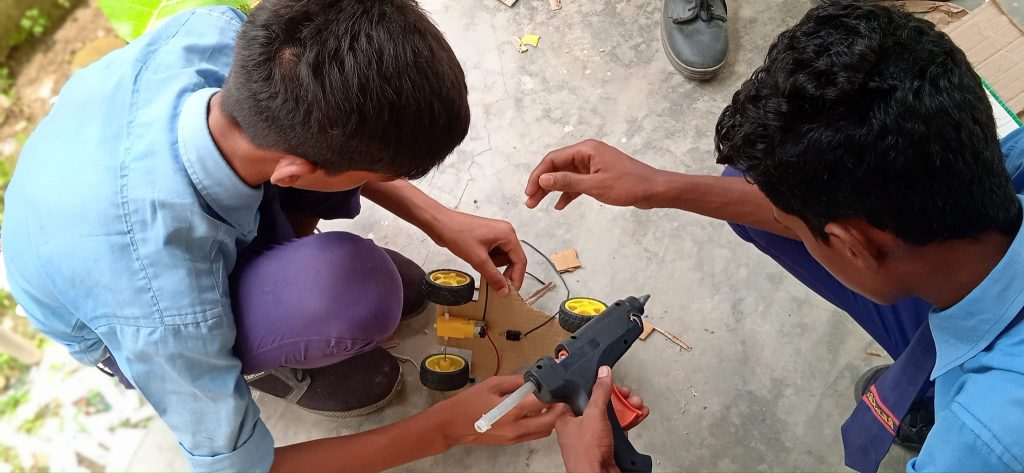 Around 1,000 students will have access to the makerspaces and participate in hands-on STEM projects throughout the academic year, applying science, technology, engineering, and math concepts to real-world problems developed by the students themselves. "We want students to know learning is more than following directions and repeating information," said Milan Dahal, who is pursuing a doctorate in mechanical engineering at Tufts University. "Play-based activities are highly engaging because students are free to experiment, explore, and drive their own learning," he added.
"In 2015, 67% of students from the public school system failed their School Leaving Certificate (SLC) examinations because they had not mastered core subjects of math, science, and English," said Roshan Bhatta, the PEBL Fellow and makerspace expert for Teach For Nepal. The organization has been working to change that statistic since its founding in 2013. The non-profit recruits, trains, and places new university graduates each year as teaching Fellows. These Fellows will guide students in the eight makerspaces located in two districts, Dang and Parsa, of Nepal.
We want students to persist in coming to school and working toward their SLC. Makerspaces help to do that by allowing students to see school as a place where they can be creative and design solutions to problems in their own communities. Playful engineering is also a powerful way to engage in required content through hands-on projects.

Roshan Bhatta, PEBL Fellow at Teach for Nepal
In one pilot makerspace project, participants designed a solution that used electric motors to protect stored grain from theft and damage. Their design involved moving the grain underground and fitting motors to a trap door that could be opened to the grain area.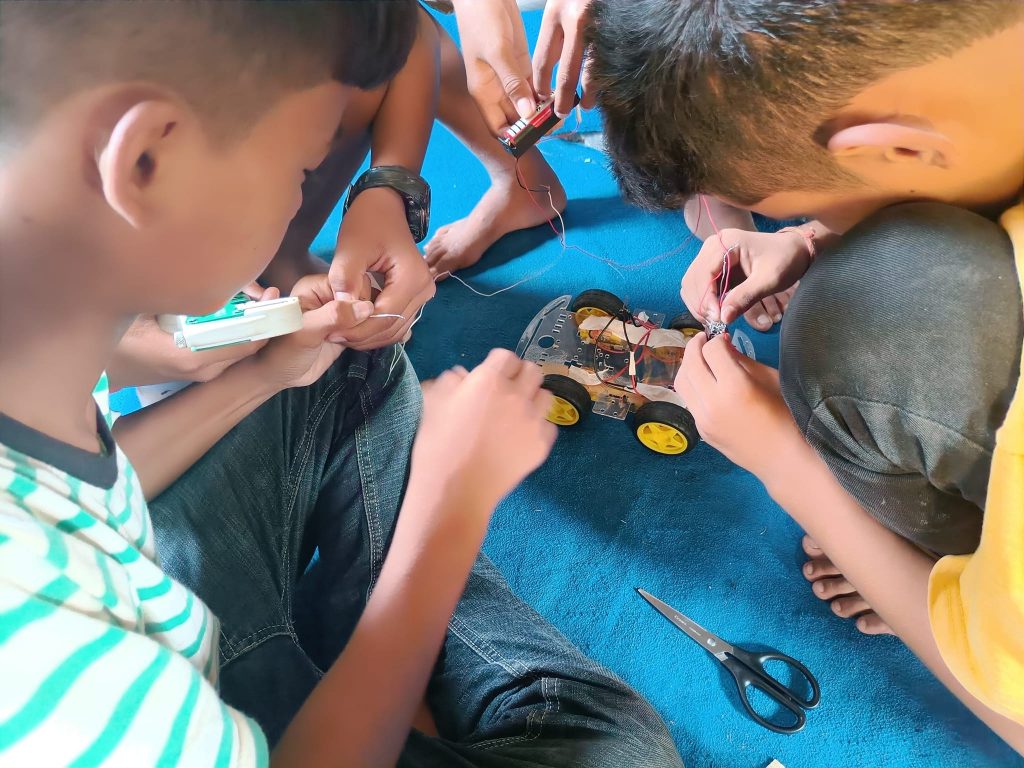 Throughout the summer, Teach For Nepal will collaborate in-person with Milan Dahal and virtually with Tufts CEEO undergraduate student interns on activity design and testing. They will also work together to evaluate the student experience at the makerspaces using LEGO Foundation's Learning through Play Experience Tool. "I am interested in how well students develop 21st century skills–critical thinking, collaboration, communication, and creativity–skills that contribute to students' long-term success no matter what field they choose to pursue after graduation," said Bhatta.
Teach For Nepal has made a significant impact in public schoolchildren's lives in recent years. More than 90% of the students who have worked with Teach for Nepal pass their Secondary Education Examination (SEE). Additionally, 12 students have been awarded United World School scholarships, enabling them to pursue post-secondary study abroad.
Makerspaces and playful engineering are a new part of our strategy to help students enjoy learning and see how they can become problem solvers and changemakers in the world.

Milan Dahal, Mechanical Engineering Ph.D. Student at Tufts University
About Teach For Nepal
Teach For Nepal is a movement of outstanding university graduates and young professionals who are committed to end educational inequity in Nepal starting with two years of Fellowship teaching in public schools. Fellows teach in public schools and bring about academic achievement and transformative impact in their students. At the same time, they harness their leadership skills through the teaching experience and intensive development training and support. Currently, 69 teaching Fellows work in 31 of Nepal's public schools located in 6 districts. To date, 375 youths have completed the Fellowship program. www.teachfornepal.org
About the LEGO Foundation
The LEGO Foundation aims to inspire and develop the builders of tomorrow – a mission that it shares with the LEGO Group. The LEGO Foundation is dedicated to building a future where learning through play empowers children to become creative, engaged, lifelong learners. Its work is about redefining play and reimagining learning. In collaboration with thought leaders, influencers, educators and parents, the LEGO Foundation aims to equip, inspire and activate champions for play.