Student Engagement in Large Classes with Poll Everywhere
In a hall filled with 100 or more students, in-class polling and active learning strategies can augment a traditional lecture, motivate students to come to class, and hold their attention. On November 9, 2018, three Tufts faculty members shared their insights and strategies on different ways to do this at the Student Engagement in Large Classes with Poll Everywhere workshop hosted by the Center for the Enhancement of Learning and Teaching, and Educational Technology Services.
Dr. Norah Warchola, Lecturer in Ecology and Ecological Physiology, Dr. Susan Koegel, Senior Lecturer in Cell Biology and Immunology, and Dr. Jeffrey Marchant, Associate Professor of Medical Education on the Boston Campus all make use of Poll Everywhere, an easy-to-use in-class polling system available for free to all Tufts faculty and students.
With Poll Everywhere, questions can be set up ahead of time, and easily shown onscreen during a class, either directly from the Poll Everywhere website, or integrated into a Powerpoint presentation. Students engage with these questions by answering with a smartphone, tablet, or laptop, and the instructor can display answers and poll results in real time.
Here's an example of an image-map type of Poll Everywhere question used by Dr. Marchant with his medical students. In asking them to identify what's mislabeled on the slide, he encourages them to spend time carefully considering every region of the image, and accessing information they had previously learned from online videos which prepared them for the class.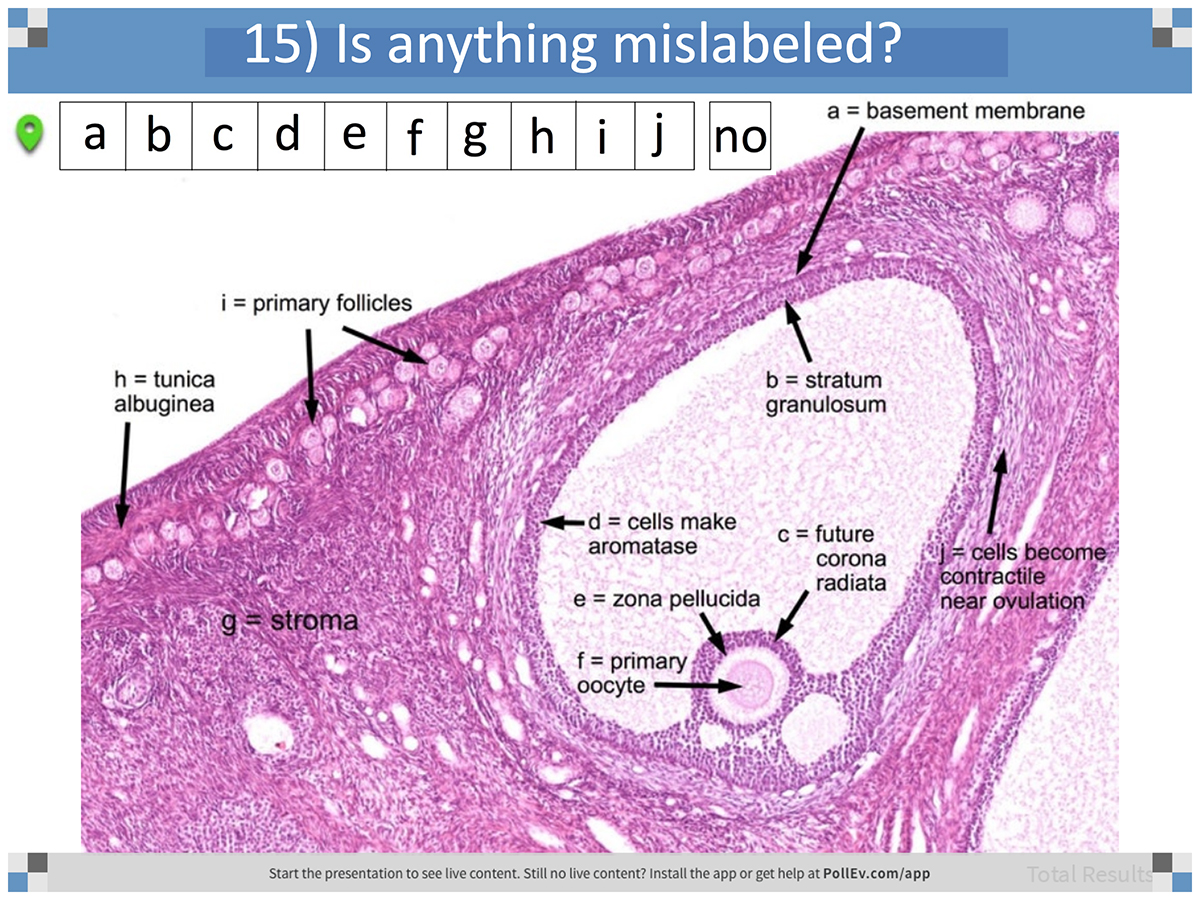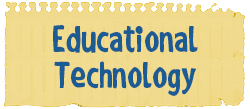 Poll Everywhere
is an easy-to-use classroom response system provided for free to Tufts faculty and students.
Learn more . . .
In the Student Engagement in Large Classes with Poll Everywhere workshop, each faculty presenter shared different approaches and techniques for engaging students using classroom response systems. These are some of the pointers and answers they shared in response to workshop participants' questions —
Before class, and at the start of class:
As you're preparing a class, anticipate how much time you'll budget within each class, for each Poll Everywhere question. Research recommends 2 to 5 minutes per question.
Tell students that points received for participating in in-class polling are part of the final grade
Make questions challenging enough to make it worth it for students to come to class and answer them
Have a question onscreen as students walk into the room at the start of class, to jog students' thinking and memory, get conversation going, and take attendance
While class is underway:
Lock questions after the responses come in, to help insure that students need to be present in the room to answer
Allow a Poll Everywhere question to create an organized pause in the flow of the class, while students work out an answer
In a class with fewer than 100 students open-ended questions can work, as well as many other question types
In a class with 100, 200, 300+ students, multiple choice and image question formats work well
Depending on the room type and class size, organize students into groups of six to have them discuss and answer Poll Everywhere questions collaboratively
Tell students: once the in-class polling is done, there's no need to have phones out, stow them
To learn more about using Poll Everywhere in your classroom, feel free to reach out to Tufts' Educational Technology Services at edtech@tufts.edu. We offer resources, demos, and trainings.
And for more information about active learning methods, visit this page of resources on the Teaching@Tufts website.