Save the date: 2022 Tufts Food Systems Symposium April 8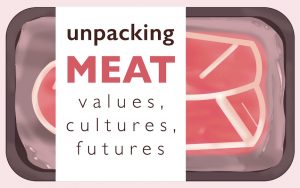 Mark your calendar now for the return of the Tufts Food Systems Symposium on Friday, April 8 from 1-3 pm. More details will be added here as they're confirmed.
Given the continued uncertainty about COVID precautions and large gatherings at this point, the organizers decided to stay with the now-all-too-familiar Zoom format this year. But the advantage is that it lets us involve participants and audiences from a wider range of places than would be possible in person. So let's hope this is the last online event for a long while, but also be grateful for what technology also affords us!