After the symposium: still unpacking meat!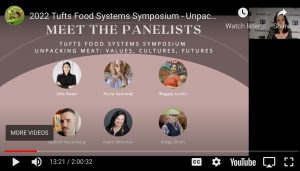 There was so much to think about in our April 8 food symposium, and we're glad to have captured the event on video. You can find the link and a summary of some thoughts and quotes from Tufts Now here.
And you can sign up for advance notice about the next Tufts Food Systems Symposium in the box on this homepage!