Internship with USPIRG antibiotic campaign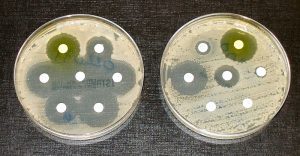 U.S. PIRG is recruiting Boston-area interns to work on a campaign aimed at stopping the overuse of antibiotics on industrial farms. This is the perfect position for someone interested in the food system, environmental science, public health, and/or political campaigns.
You can read more about the issue and the campaign here.
Responsibilities will include:
organizing a petition event
designing and curating social media content
research on antibiotic resistance and public health
helping to organize a speaker panel
Desired qualifications include:
ability to see beyond a strict blue vs red analysis of political problems
desire to push broadly appealing solutions
detail-oriented
strong writing, organizational, and time management skills
ability to take initiative and think creatively about campaign strategy
This is an unpaid position.
To apply, email Shelby Luce (Tufts Class of 2017) at sluce@pirg.org with your resume and cover letter.
U.S. PIRG is an equal opportunity employer and will not discriminate against any employee or applicant on the basis of race, color, national or ethnic origin, religion, age, sex, disability, pregnancy, sexual orientation, gender identity or veteran status.