Good things around the Massachusetts food system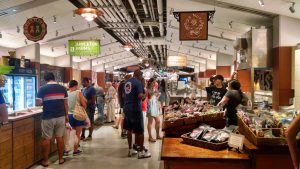 A couple of upcoming state and regional conferences highlight the great and thoughtful work being done around the food system in Massachusetts and New England.
This Friday (November 17), the Massachusetts Food System Collaborative will host the Massachusetts Food System Forum in Leominster. Two years ago, the state officially adopted a local food action plan that sets out ambitious and sometimes quite visionary goals for strengthening local food production and equity/access within the local food system. Friday's conference will be a chance to check in about what's happening with implementation of the plan.
Friday is also the deadline to register for the 2017 Community Food Systems Conference hosted by the Tufts-affiliated New Entry Sustainable Farming Project. It will be held from December 5-7 at the downtown Park Plaza Hotel and it focuses on the intersections of food security, social justice, and sustainable agriculture.