Compost and campus farm conferences coming up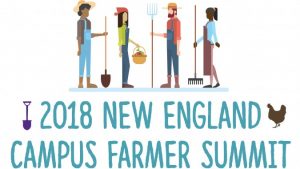 Colleges and universities continue to be some of the most vibrant nodes in reshaping New England's food system, and two upcoming conferences will showcase–and extend–some of the important work being done on campuses around the region.
The 2018 New England Campus Farmer Summit will take place at Stonehill College in Easton, Mass. on Feb 10. Deadline to register is Feb 2! Click here for more info.
And on March 6, Boston College hosts ReCycling Works' 2018 College and University (C&U) Forum. They'll be talking some about furniture, but also food.