Toward a non-wasted Thanksgiving dinner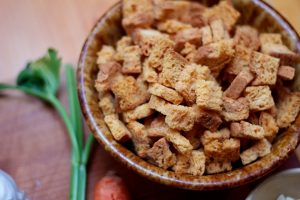 Eric Garza, a faculty member in the University of Vermont's Environmental Studies program and a consultant and thinker about energy and food systems issues, has produced a new episode of his podcast A Worldview Apart just in time for Thanksgiving.
The episode focuses on Food Waste in the United States, and his guest is Dana Gunders from the Natural Resources Defense Council, lead author on the influential report Wasted: How America is Losing 40 Percent of Its Food from Farm to Fork to Landfill (originally published in 2012, and updated this year).
In addition to some general discussion about wasted food, Garza and Gunders talk about Thanksgiving in particular and offer some ideas about planning for waste reduction over the holiday. Gunders also makes suggestions about careers in food waste reduction, something students may be interested in.