Every year, TUPIT organizes a series of programs about issues related to justice and U.S. incarceration. Drawing heavily on the expertise of formerly incarcerated people, these events, designed to educate our on-campus community, are free and open to the public. Community education is especially important for a program like TUPIT that aims to support the continuation of a student's education after prison as well, first through the MyTERN reentry program and, in some cases, next, through the bachelor's and advanced degree programs at Tufts University.
Be sure to subscribe to TUPIT's Facebook page and Instagram to stay apprised on all events!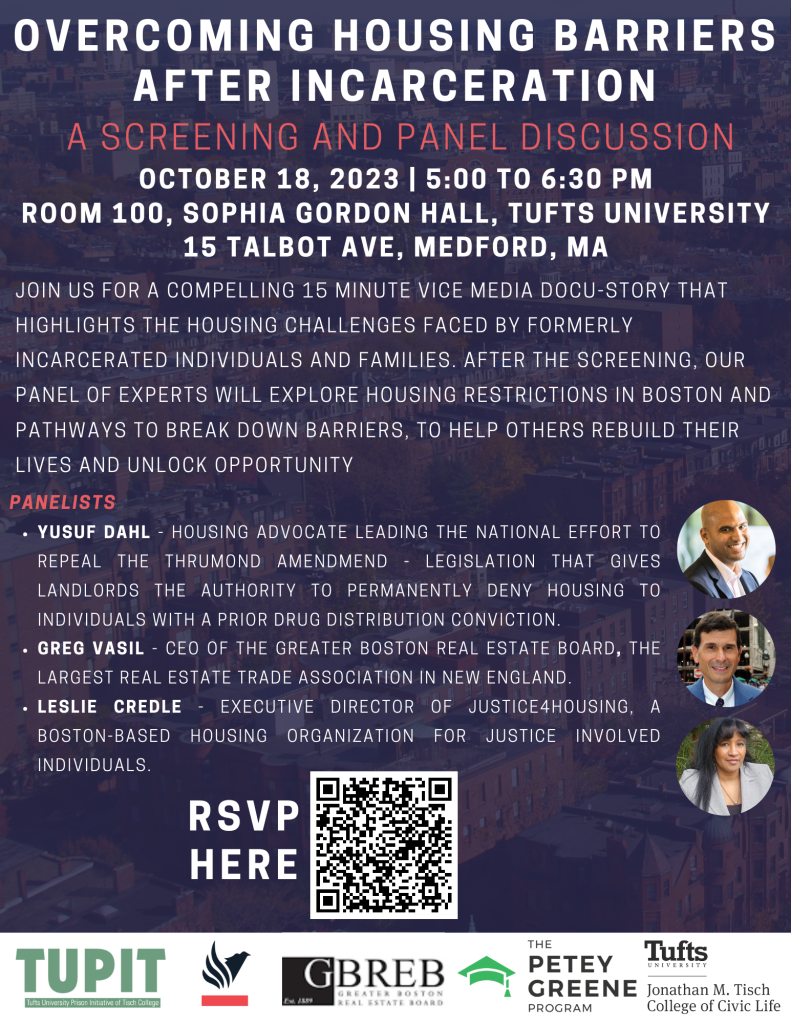 Overcoming Housing Barriers After Incarceration: A Screening and Panel Discussion
October 18, 2023 from 5:00 pm – 6:30pm in the Tufts University Sophia Gordon Hall, Room 100
Join us Wednesday, October 18th for a docu-story screening and panel discussion to learn about the barriers to housing for formerly incarcerated people. The panel discussion will be moderated by one of our MyTERN students.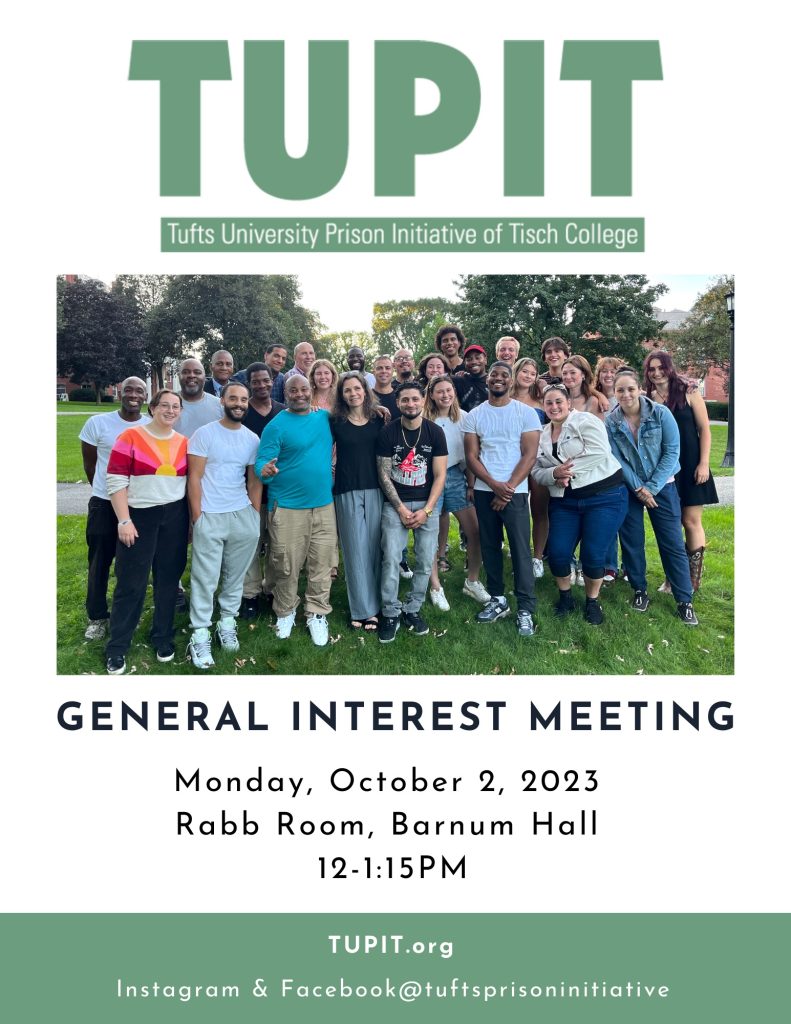 Fall General Interest Meeting
October 2, 2023 from 12:00 pm – 1:15pm in the Tufts University Barnum Hall Rabb Room (Room 100)
Join us Monday, October 2, 12:00 pm – 1:15pm in the Barnum Rabb Room for our general interest meeting / application information session. We will go over the program overview, spring classes, and application process.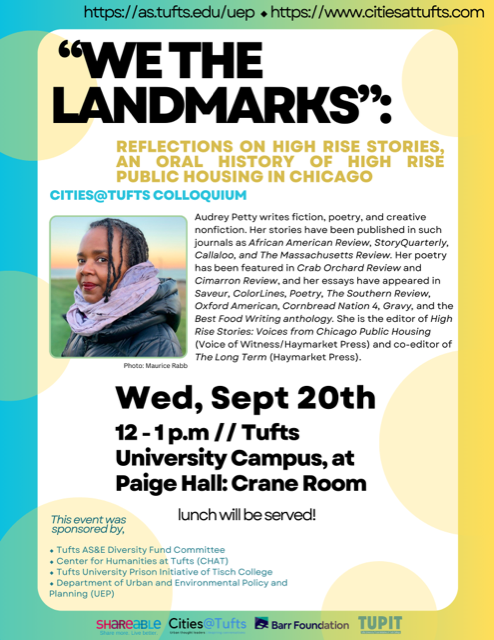 "We the Landmarks": Reflections on High Rise Stories, an Oral History of High Rise Public Housing in Chicago
September 20, 2023 from 12:00 pm – 1:00 pm in the Tufts University Paige Hall, Crane Room.
Come to the first TUPIT sponsored speaking event of the year. Hear from Audrey Petty, a recognized author and editor of many publications including High Rise Stories: Voices from Chicago Public Housing, as she reflects on the history of high rise public housing in Chicago.