Upcoming Events 2022-2023
Every year, TUPIT organizes a series of programs about issues related to justice and U.S. incarceration. Drawing heavily on the expertise of formerly incarcerated people, these events, designed to educate our on-campus community, are free and open to the public. Community education is especially important for a program like TUPIT that aims to support the continuation of a student's education after prison as well, first through the MyTERN reentry program and, in some cases, next, through the bachelor's and advanced degree programs at Tufts University.
Upcoming events
Stay up to date about new events or follow us on Facebook.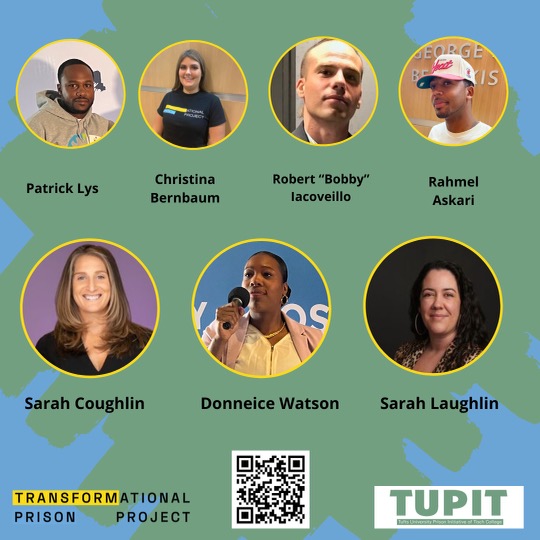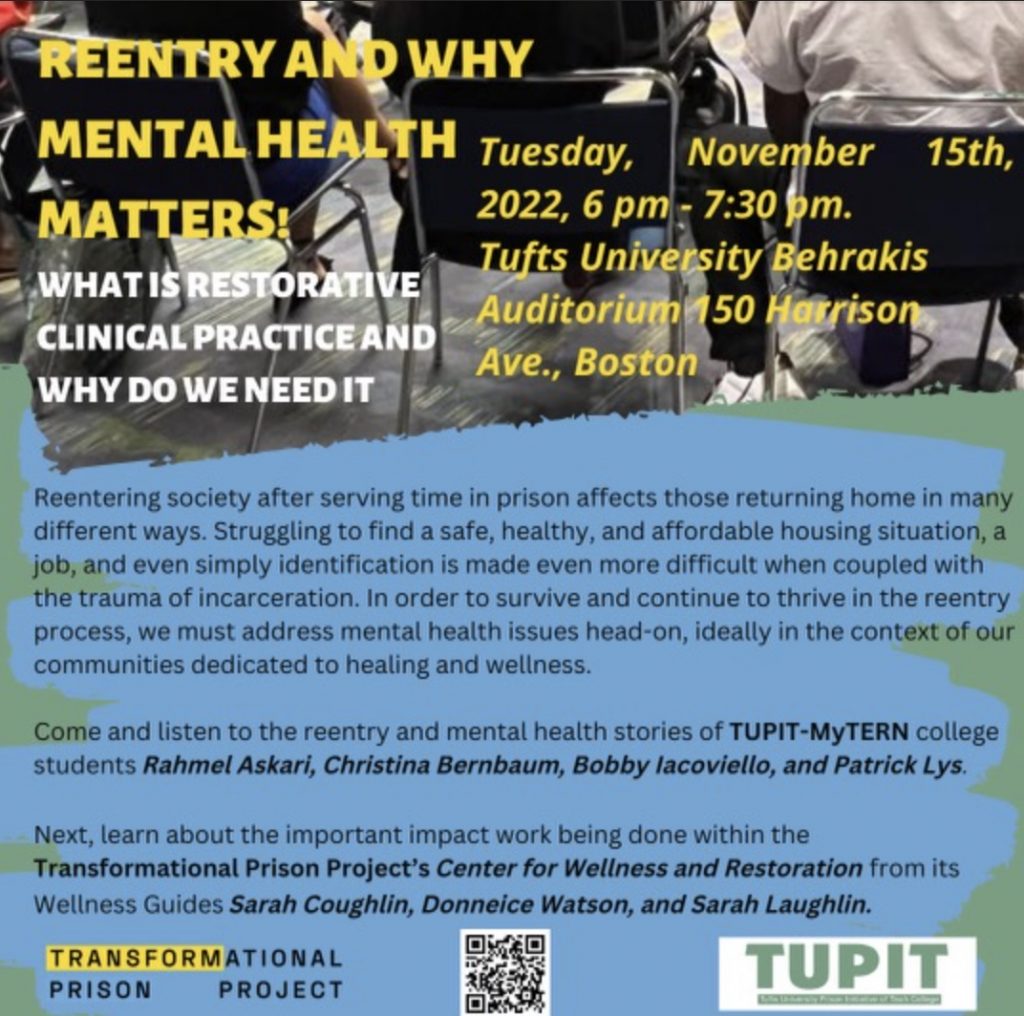 Reentry and Why Mental Health Matters!
Tuesday, November 15th, 2022 at 6:00pm -7:30pm in the Tufts University Behrakis Auditorium, 150 Harrison Ave., Boston
Reentering society after serving time in prison affects those returning home in many different ways. Struggling to find a safe, healthy, and affordable housing situation, a job, and even simply identification is made even more difficult when coupled with the trauma of incarceration.
Listen to several TUPIT-MyTERN college students and folks from the Transformational Prison Project's Center for Wellness and Restoration at this event.