About ReSentencing
The ReSentencing Journal is a collection of poems, stories, essays, and visual art pieces compiled into a beautiful book. The journal highlights art created by currently and formerly incarcerated individuals and acts as a platform for creative expression. This project seeks to represent and re-imagine the experience of imprisonment and freedom in the U.S. from a personal point of view from the perspective of people who have extraordinary talent and a tremendous amount to teach.
All submissions, including those not published in the journal, are available for public access through the Tufts Archival Research Center database here.
We are proud to announce that the first volume of ReSentencing has been distributed to all contributors (August 2022).
CORRESPONDENCE BY MAIL AND EMAIL: We ask for your patience. If you are a contributor who has not yet sent an address with instructions for the stipend, please email us at resentencing@tufts.edu or mail us at ReSentencing, 163 Packard Avenue., Medford, MA 02155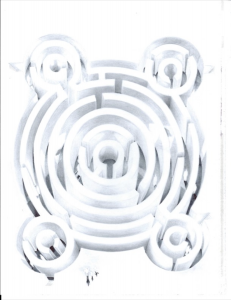 Submissions are evaluated by established writers, artists, and scholars, some affiliated with NYU, MIT, Tufts, U Mass, and Yale. The ReSentencing advisory board includes Reginald Dwayne Betts, George Chochos, Michelle Daniel Jones, Helen Elaine Lee, Sandra Lim and ZZ Packer, among other artists and writers.