People Directly Impacted by the Criminal Legal System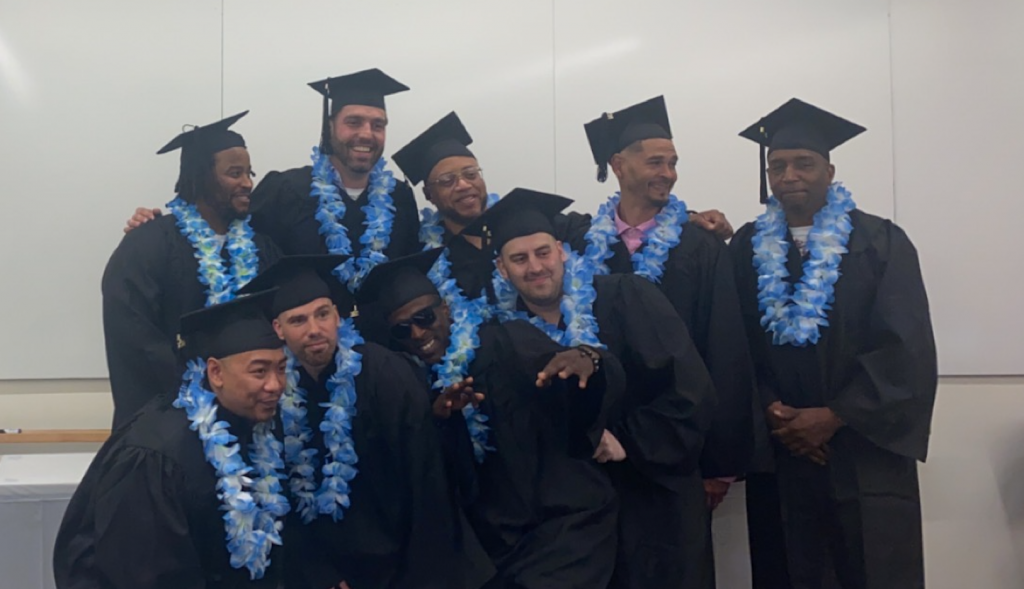 In partnership with the Massachusetts Department of Correction, TUPIT provides college courses accredited by Tufts University and Bunker Hill Community College (BHCC) toward an associate's degree in the liberal arts from BHCC. Most courses are offered at MCI-Concord, but all TUPIT courses enable our students inside to earn credits toward the degree at BHCC at no cost to students. Students participating in Tufts programming at Souza-Baranowski Correctional Center, Suffolk County facilities, and the re-entry programming offered at Tufts, also earn credits toward the BHCC degree. All courses are part of Mass Transfer, which provides guaranteed admission to a state university or UMass to complete the junior and senior years—with no application fees or essays required.
Associate's Degree in the Liberal Arts: Bunker Hill Community College issues the degree to those students who successfully complete the 23-course program over the course of 3 years at MCI-Concord.
Bachelor's Degree: All courses offered in the associates degree programming at MCI-Concord simultaneously meet all but one of the foundation and distribution requirements for the bachelor's degree from Tufts University. Students who complete the associate's degree are thus prepared to continue to complete the bachelor's from Tufts, though currently admission to Tufts is only offered to formerly incarcerated students who go through a successful application process.
The application to join MyTERN's fourth cohort is open now due July 15, 2023 to enroll in classes for the fall. Please view the application here. 
The Tufts Education Reentry Network (TERN) program, MyTERN, serves as a pathway to continued higher education while also helping to prepare people for meaningful employment post-incarceration. Providing education and mentorship to – and by – those who have been directly impacted by the criminal justice system, MyTERN combines Civic Studies courses in higher learning with community involvement through our broad network of partner organizations.  This Tufts-accredited and Bunker Hill Community College-accredited, 4-course certificate program is part of the Mass Transfer System, allowing for easy transfer of credits. MyTERN is designed by and for people who are directly impacted by the carceral system. As such, it includes a humanities focus throughout, complemented by intensive computer training and professional development. 
Tufts University has offered a credit-bearing course for incarcerated people and non-incarcerated Tufts students at MCI-Shirley, Souza-Baranowski Correctional Center, and MCI-Concord. Inside-Out™ courses are taught by faculty members trained through the Inside-Out Prison Exchange Program to lead "courses that allow participants to encounter each other as equals, often across profound social barriers." The practice of bringing inside and outside students together for "engaged and informed dialogue allows for transformative learning experiences that invite participants to take leadership in addressing crime, justice, and other issues of social concern." This course is open to Tufts undergraduate and graduate students and requires faculty permission after a written application and faculty interview.
After completing this Tufts Civic Studies certificate program in 2021, distinguished alumni have become mentors to the current MyTERN students, while also pursing their own career and educational goals. As experienced organizers and presenters, they have spoken publicly on panels for local, classroom-based, university-wide, statewide, and national audiences. Each is available for speaking engagements with flexible compensation. Feel free to reach out to tupit@tufts.edu if you would like to get in touch with one of the speakers.