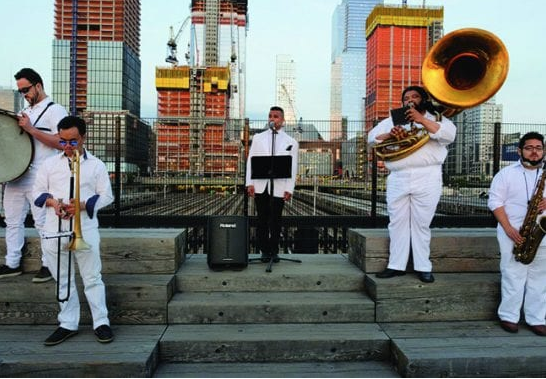 Symposium: "Bridges: Walls Turned Sideways"
Alumnae Lounge / Aidekman Arts Center
March 5—6, 2020
Walls Turned Sideways: Artists Confront the Justice System draws its title from a quote by political activist, academic, and author, Angela Davis: "Walls turned sideways are bridges." The exhibition hopes to serve as a bridge or connecting conduit for conversation, contemplation, and change, recognizing the artist as a figure capable of changing society by bringing visibility to offenses within the justice system. This symposium, in partnership with the Tufts University Prison Initiative of Tisch College of Civic Life (TUPIT), touches on issues of community impact, reentry, and the role of educational initiatives. Participating artists from Walls Turned Sideways exhibition will be in dialogue with scholars, advocates, and activists including Shaun Leonardo, Laurie Jo Reynolds, Hilary Binda, Kimberly Dong, Mary Patten, Risa Puleo, Reentry Think Tank, Sherrill Roland, Jeffrey Raphael, among others.
---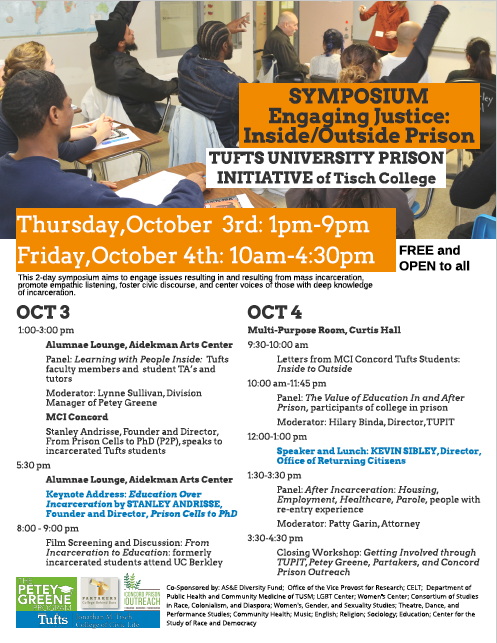 Symposium: Engaging Justice: Inside/Outside Prison
With Keynote Dr. Stanley Andrisse
October 3 and 4, 2019
This 2-day symposium aims to engage issues resulting in and resulting from mass incarceration, promote empathic listening, foster civic discourse, and center voices of those with deep knowledge of incarceration.
---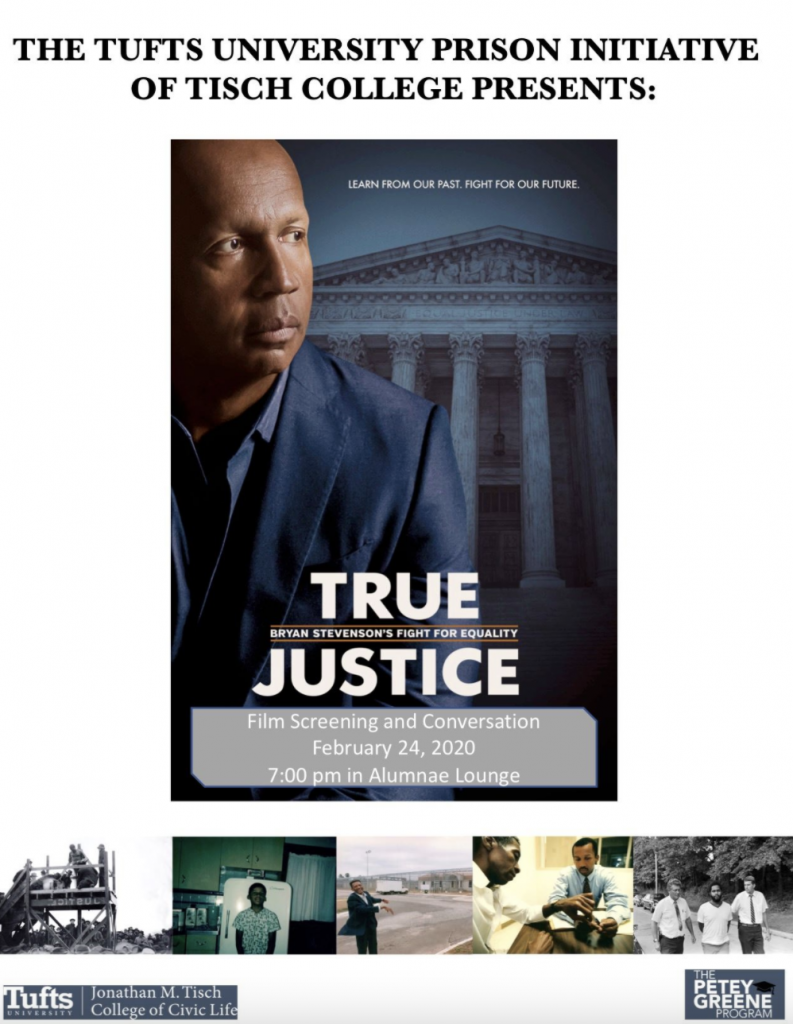 TUPIT Screening: "True Justice"
February 24, 2020, 7 PM
The Tufts University Prison Initiative of Tisch College presents a FREE screening of "True Justice: Bryan Stevenson's Fight for Equality" and free dinner from Dave's Fresh Pasta!
Film Summary:
In the last half-century, America has become the nation with the highest rate of incarceration in the world, has authorized the execution of hundreds of condemned prisoners, and remains the only country with no minimum age of trying children as adults in the criminal justice system. Punitive practices disproportionately target and impact communities of color, where more than half of the people on death row in this country are people of color. EJI believes that our failure to honestly confront our history of racial and economic injustice means that we struggle to truly practice "equal justice for all."
For more than three decades, Alabama public interest attorney Bryan Stevenson, Founder and Executive Director of the Equal Justice Initiative, has advocated on behalf of the disadvantaged, the incarcerated, and the condemned, seeking to eradicate racial discrimination in the criminal justice system. True Justice: Bryan Stevenson's Fight for Equality offers an intimate portrait of this remarkable man and is told primarily through his own words. The film chronicles Bryan Stevenson's struggle to create greater fairness in the system and to show how racial injustice emerged, evolved, and continues to threaten the country, and it challenges viewers to join him in creating a new and brighter future."I believe we're all more than the worst thing we've ever done. We are a slave state, but we're more than slavers. We are a lynching state, but we're more than lynchers. We're a segregation state, but that's not all we are. The other things we are create an opportunity to do some things that are restorative, rehabilitative, that are redemptive, that create possibilities of reconciliation and repair."
– Bryan Stevenson
Thank you to Petey Greene for co-sponsoring this event!
---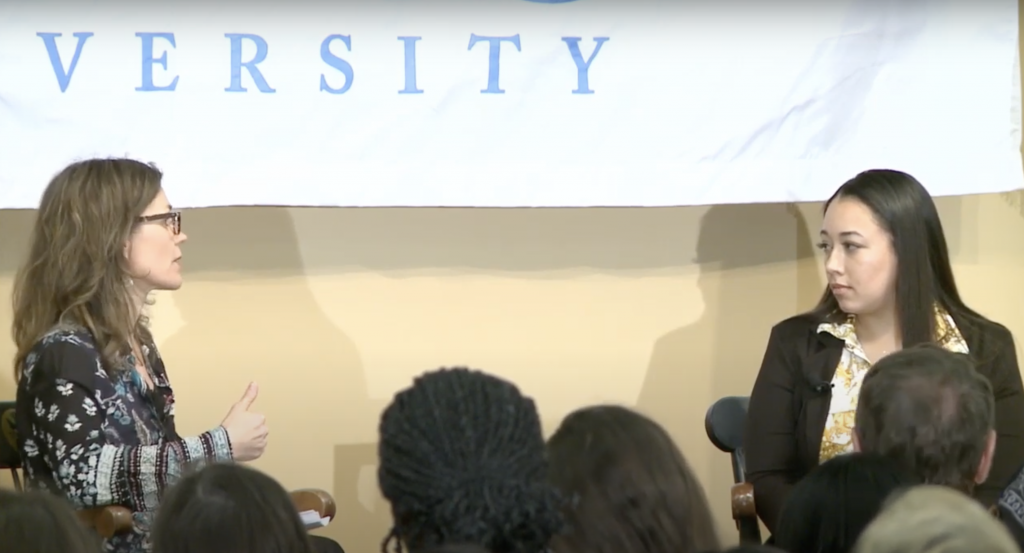 Tisch College Distinguished Speaker Series: Cyntoia Brown-Long
March 5, 2020, 6PM
Join Tisch College for a conversation with author, speaker, and advocate for criminal justice reform and victims of sex trafficking, Cyntoia Brown-Long. Born to a mother battling addiction, Cyntoia Brown-Long had a difficult childhood marked by physical and emotional trauma. At 16 years old, she became a victim of sex trafficking and was later arrested for killing a man who solicited her for sex. She was tried as an adult despite her age and was sentenced to life in prison without parole for 51 years. After 10 years in prison, during which she obtained two university degrees, got married, and embraced religion, Cyntoia appealed for clemency. Her appeal triggered an outpouring of support and sparked a national debate about child trafficking and the juvenile justice system. Tennessee Governor Bill Haslam commuted Brown-Long's original sentence to 15 years, and she was released from prison in August 2019. Cyntoia wrote a memoir of her journey, entitled "Free Cyntoia: My Search for Redemption in the American Prison System." She currently works with advocates for juvenile sentencing reform through the Foundation for Justice, Freedom and Mercy, which she founded with her husband. Follow the conversation at #CyntoiaAtTufts.