APPLICATION for Tufts on-campus students to join an Inside-Out course will be reviewed beginning on APRIL 1ST and will continue until the slots are filled. Interviews of selected candidates will take place soon after April 1.
INSIDE-OUT PROGRAM: Tufts University has offered a credit-bearing course for incarcerated people and non-incarcerated Tufts students at MCI-Shirley, Souza-Baranowski Correctional Center, and MCI-Concord. Inside-Out™ courses are taught by faculty members trained through the Inside-Out Prison Exchange Program to lead "courses that allow participants to encounter each other as equals, often across profound social barriers." The practice of bringing inside and outside students together for "engaged and informed dialogue allows for transformative learning experiences that invite participants to take leadership in addressing crime, justice, and other issues of social concern." This course is open to Tufts undergraduate and graduate students and requires faculty permission after a written application and faculty interview.
COURSE DESCRIPTION: The Literature of Confinement (Civic Studies 150). Instructor: Hilary Binda, Director TUPIT and Women's, Gender, and Sexuality Studies Program; Senior Lecturer in Civic Studies
This interdisciplinary literature, history, and sociology course asks how writers from different historical periods, regions, cultures, and genders have understood experiences of confinement and freedom. What are some of the effects on our understanding of "humanity" & the "human" of different kinds of confinement – economic, educational, legal, physical, intellectual, emotional, spiritual, and social? The Literature of Confinement runs as an Inside-Out class composed of Tufts ("outside") students and incarcerated ("inside") students in equal numbers. Through small and large group discussion and weekly written work on literary texts, students will analyze a variety of works that engage discourses of identity and difference, including race, culture, economic class, gender, and sexuality. A weekly focus on experiential learning across cultural, social, and literal barriers in addition to the regular practice of close reading, critical analysis, and self-reflection enables all students to increase their qualitative knowledge about power in the face of social injustice and civic responsibility. This course aims to facilitate not only expanded literacy, widely defined, but also learning about differences while enabling new modes of identification and fostering new forms of understanding through shared acts of interpretation and imagination. Toward the end of the term, inside and outside students work together to complete interdisciplinary project-based work of the group's invention and design.
APPLICATION for Tufts on-campus students to join the fall MyTERN course (The Literatures of Justice CVS 150) or fall Tech for Civic Impact TAship will be reviewed beginning on APRIL 1ST and will continue until the slots are filled. Interviews of selected candidates will take place soon after April 1.
Tufts undergraduates can be involved in 3 ways and must apply by APRIL 1:
Fall enrollment in The Literatures of Justice (CVS 150) (applications due April 1) Course meets Mondays 5:30-8:30PM on Boston campus
Fall teaching assistantship for credit in Internship: Justice Studies (CVS 99-02). Course meets Thursdays 5:30-8:30PM on Boston campus
Spring courses vary each year. Priority goes to students who were in the fall class, but others welcome to join if space.
MyTERN PROGRAM: The Tufts Education Reentry Network (TERN) program, MyTERN, includes includes people impacted by incarceration and students from Tufts learning together is an environment organized by the principles and community-based values of transformative justice. MyTERN was co-created by TUPIT students from MCI-Concord, the TUPIT Director, a small group of Tufts undergraduates, and dedicated community members with deep knowledge of incarceration. MyTERN combines Civic Studies courses in higher learning with community involvement supported by our broad network of partner organizations. This 4-course certificate program is accredited by both Tufts University, which awards the certificate, and Bunker Hill Community College, allowing for easy transfer of credits.
COURSE DESCRIPTION: Literatures of Justice CVS 150 (LoJ) is an upper-level 3-credit course that encourages students to engage with the idea of justice and the practices that borrow its name as we learn about the US legal system through a multidisciplinary lens that includes historical analysis, sociology, literature, and personal narrative – those published and those shared by class members. This course examines the carceral system through the eyes of scholars and critics, many of whom are people with lived experience of incarceration. Any study of the prison system must center histories of racism and racial segregation, as well as the many voices that challenge the status quo in U.S. "criminal justice." By studying the use of incarceration specifically in the United States and by incorporating experts on incarceration as students in this course, LoJ aims to break down the carceral logics that have led to the imprisonment of over 2 million people currently in our nation, the country with the highest rate of incarceration and highest number of incarcerated people in the world. The historically recent rise of prisons in the U.S. is examined in this course in light of 1.) its central relationship to America's founding ideals emerging from European Enlightenment thought as well as 2.) the institutions of U.S. slavery, racial segregation, economic inequity, and white supremacy. Simultaneously in this class that utilizes an intersectional approach, we will ask how the carceral system polices norms related to gender and sexuality and whether current definitions of gender itself rely on a carceral logic. As part of a wider abolitionist educational project, this course will, perhaps most significantly, enable students to explore and enact new ways of relating to one another and thus new ways of understanding and repairing harm. 

"The Petey Greene Program supports the academic goals of incarcerated and formerly incarcerated people through high-quality volunteer tutoring programs, while educating volunteers on the injustice manifest in our carceral system."
Join the Student Prison Education and Activism Coalition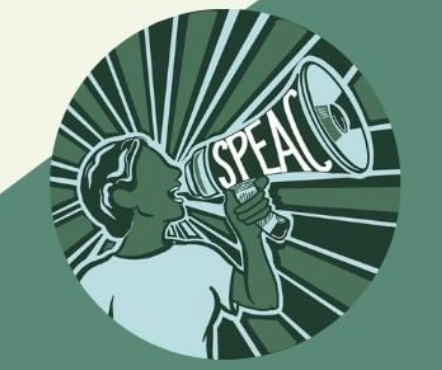 Weekly meetings on Wednesdays at 7:30pm in Tisch Library, Room 226