Dear Ariel: I don't have a score of 100 on my TOEFL iBT. Can I still get into Fletcher?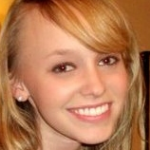 In addition to the GRE or GMAT, if your native language is not English and you have not earned a university degree (undergraduate degree, or graduate degree lasting two or more years) in which English was the language of instruction, you are required to take either the Test of English as a Foreign Language (TOEFL), the International English Language Testing System (IELTS), or the Pearson Test of English (PTE). A score of 600 on the standard TOEFL, 100 on the Internet-based TOEFL (iBT), 7 on the IELTS, or 68 on the PTE is generally considered evidence of sufficient English language ability for graduate study at The Fletcher School.
Non-native English speakers will succeed in Fletcher's rigorous curriculum only if they have sufficient English language ability. Occasionally we will admit students with a score just below or above 100 but require that the student complete additional language training before enrolling. If you are concerned about your TOEFL scores, we encourage you to take the test again.