Applicants: A gift for you!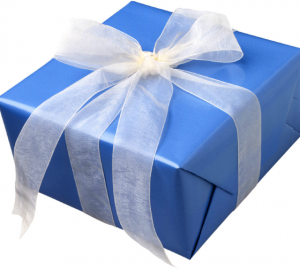 Whether you're celebrating a holiday at this time of year or not, it's always a good time to receive a gift, right?  We agree, which is why Liz has pulled together tips that will help you through the (optional) online interview process.  This is the first year we've offered online interviews and, if we're going to draw accurate conclusions from our experiment, we need applicants to submit high quality interviews.  Without further ado, here is Liz's gift for you:
Fletcher online video interviews:  How to prepare
We recently launched our optional Interview Stream online video initiative and we've already started receiving submissions.  A big thank you to those who have already sent us videos!  We're reviewing them currently, and we'll note that you didn't have these tips when you submitted them, so not to worry!  For those who haven't yet taken advantage of this special opportunity, we thought it would be helpful to share some tips and tricks on how to prepare.
As you would for the on-campus interview option, take some time to prepare for your interview.  The technology enables us to provide an online interview experience that mirrors an on-campus interview reasonably well, and the questions asked are quite similar to those you could expect if you visited Fletcher.  You should be prepared to talk about your résumé, your previous work experience (internships and professional experiences), your interests and professional goals, and why Fletcher is a good fit for them.  By answering these questions, you can show the Admissions Committee a little more about who you are and what you will bring to the Fletcher community.
Some additional tips:
Learn More!  From the interview sign-in page, click the Learn More button, which leads to a host of helpful features including the opportunity to test your technology (microphone and camera), and tips and tricks on how to select and light the setting in which you are filming.  Most important, it will give you a practice question so you can familiarize yourself with the technology and how it works.  Take some extra time to explore this helpful section.
Be specific!  In answering the questions, don't assume the person watching your video has your résumé in hand.  Use some of the time allotted to highlight your experience.  Use the full name of organizations or companies you've worked for, and use titles to help us understand your roles.  It's important to create a clear picture of who you are and what you've done.
Use your time wisely!  As noted in the instructions (found on page 13 of the online application), you have two minutes to answer each question.  You may be concerned that this isn't enough time, but you should be able to adequately answer each question and provide specific examples.  (Tip:  You have an opportunity for a "do-over."   Use your first try at each question as a practice to help you prepare your thoughts.)
You have options!  As noted above, you do have the chance to re-record your response to any of the questions asked.  However, once you have moved on to the next question, you cannot go back to previous questions.  After each question is asked, you will begin recording your answer almost immediately (there is a countdown clock).  Once you've finished recording your answer, you can either review your response, re-record your response, or press continue to move on to the next question.  You can see right on the screen how many tries you have left, so make sure you know when you are recording your final try.
Wait until the end!  After the final question is asked and recorded, Interview Stream must upload the video into our system.  This will happen as the closing video plays.  You will receive an email confirmation to let you know it has been submitted.
We hope you enjoy this new option for interviews!  Please don't hesitate to contact us with any questions.