The first Fletcher Women's Leadership Award and its worthy recipient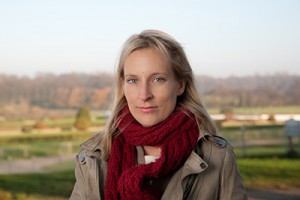 Blog readers who follow Fletcher news through other sources (Facebook, Twitter, the Fletcher website) will already have read that Cornelia (Connie) Schneider F'06 has been selected for the inaugural Fletcher Women's Leadership Award.  Sometimes I avoid topics that have received thorough attention in other media platforms — there's not much value added from my comments.  In this case, though, I thought I'd add a few personal reflections.
First, I'm really happy that Fletcher has launched an initiative like this.  Truth be told, the U.S. never makes much of International Women's Day, and it's great that Fletcher will play its role in ensuring the day is not ignored.
But more important, there's a reason why some of us are drawn to continue our work at Fletcher over a long period of time, and that reason is the interactions we have with our fantastic students.  I remember Connie from her time at Fletcher and, though I have not remained in direct contact with her, I hear about her now and then through others.  I consider it a great privilege to play a role (however small) in the career development of the extraordinary students who spend a few years of their life here.  Taking time for a graduate program offers students like Connie, who would have been in her late 20s when she applied, a chance to further their knowledge and consolidate all they have learned through their professional experience.  Reading about Connie's accomplishments is a mid-admissions-season reminder on why admissions work, which opens the door for these interesting people to have this career-building opportunity, is so satisfying and important.
But back to Connie and the award.  According to the official announcement:  The Fletcher Women's Leadership Award was established in 2014 by the Fletcher Board of Advisors and the School's executive leadership to honor outstanding women graduates who are making a meaningful impact in the world in the private, public, and NGO sectors.  Connie currently leads Access to Justice initiatives for the United Nations Development Programme (UNDP) in Goma, Democratic Republic of the Congo (DRC), a position she has held since December 2012. Her team works to implement projects that increase access to legal services for victims of sexual violence and seeks to diminish impunity for heinous crimes in the Eastern DRC — one of the most dangerous and troubled regions of the world.
In publications and press releases, Fletcher will often (quite naturally) focus on the alumni who are most prominent in their fields.  I have always thought there is also real benefit to highlighting the day-to-day work of graduates who represent the majority of our alumni — those who go out in the world and make their mark, while not necessarily generating headlines.  The award for Connie Schneider helps correct that imbalance in coverage just a little, and I'm excited to help spread the word about the award and the way it brings well-deserved attention to the extraordinary work that Connie has done throughout the world.
(Photo credit: Raphael Kopper)