Tents and trees, flowering
One positive by-product of our cool spring (others call it a long winter) is the flowering trees that in other years would have been at their peak in April, but are still in full bloom this week.  The campus is always lovely for Commencement weekend, but it seems particularly beautiful this year.  No matter where graduates and family find themselves, they will be able to enjoy flowering trees, along with Commencement tents.
The lawn beside the President's House: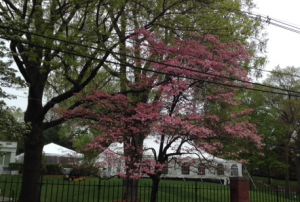 The courtyard in front of Blakeley Hall (the Fletcher dormitory), where graduating students will gather before starting their Commencement procession: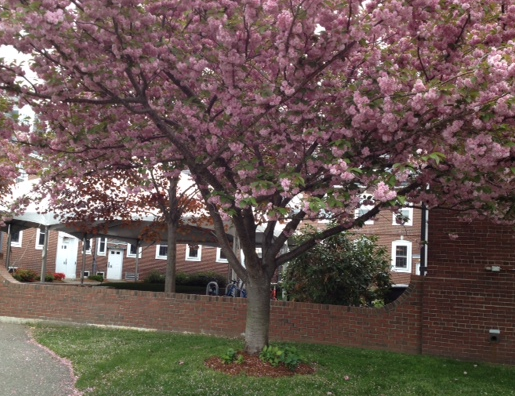 And Fletcher Field (behind the tennis courts), where graduates will receive their diplomas, after listening to speeches by Dean Stavridis and two of their peers, Amy Tan and Bob Lynch:
I took the photos this morning, before the skies had cleared and the sun came out.  Whether nature brings us sun or clouds, we can count on Commencement being a beautiful day.