First-Year Alumni: Yuko's path to consulting in Nairobi
Time to hear from another Class of 2014 graduate.  Yuko Hirose was one of those students who are organized and systematic in their approach to their studies, but who still maintain an open mind toward post-Fletcher opportunities.  Here she describes her three-year path from Tokyo, through Medford/Somerville, to Nairobi.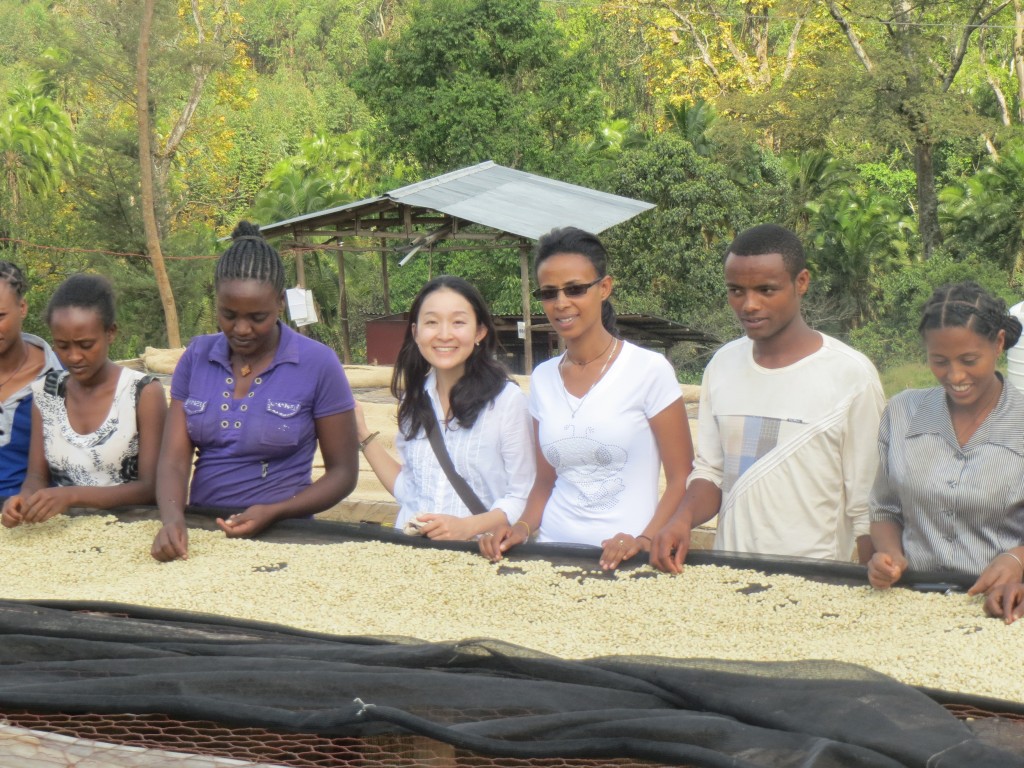 It's been more than seven months since I graduated from Fletcher, and I find myself writing this from Nairobi, Kenya where I have been living for the past four months.  If someone had told me three years ago that I would find myself working as a global development consultant in Nairobi, I certainly wouldn't have believed it!  Life throws you wonderful opportunities when you least expect them, and Fletcher has played a tremendous role in helping me get here.
Three years ago, I was working as a management consultant in Tokyo, knowing that I eventually wanted to transition to working on global development issues.  My passion for working in developing countries grew through meeting microfinance clients in the slums of Mumbai and Dhaka and a homestay in a rural village in Thailand during my undergraduate years.  A study abroad at UC Berkeley exposed me to the world of social innovation, and I devoured books and other opportunities to learn about harnessing market approaches to improving the lives of marginalized populations.  This was also when I first learned about Fletcher; a trusted friend and mentor attending Berkeley's Goldman School of Public Policy mentioned that her fiancé was attending Fletcher and loved the school's strong curriculum in international affairs, as well as the warm and passionate community.  Going to Fletcher became a dream of mine.
After university, I wanted to quickly build my skills in problem-solving and management, and I decided to join a consulting firm.  There I met wonderful mentors and developed business skills that would eventually help me be effective in development projects.  Though I had opportunities to work on pro bono projects with Japanese non-profits after the March 2011 earthquake in northern Japan, I still craved the opportunity to more directly apply the skills I had gained to the issues that I cared about.  I started taking steps realize this dream, using any time I could carve out to apply to graduate school.
I was ecstatic when I received my admission letter from Fletcher in late 2011.  Fletcher provided the perfect blend of development economics and international business courses that could help me transition from a career in the private sector to one in global development.  In the end, what finalized my decision to join the MALD program was the warm alumni community I met during a reception hosted for admitted students at the residence of a Fletcher alum, Mark Davidson F86, who was then serving as U.S. Minster-Counsel of Public Affairs to Japan.  I remember riding the train home that evening in awe of how humble the Fletcher alums were, despite their countless accomplishments, and touched by how fondly they spoke of their experiences at Fletcher and the friendships they developed there, even after many decades.  If I was taking a leap into an uncertain future, I knew I wanted to spend the two years of my master's program in a warm community of peers who are passionate about changing the world — as cliché as that sounds — and helping each other in the process, and Fletcher turned out to be exactly that.
After two years there, I can honestly say that going to Fletcher was one of the best decisions I have made in my life.  Not only did the courses help me to better understand development issues and tools such as impact evaluation and development finance, but Fletcher alums were extremely supportive in helping me transition my career.  My summer internship was with an inspiring Fletcher alum at the International Finance Corporation, working on how to incorporate a gender lens into IFC's investments.  This internship helped me to work with TechnoServe in Ethiopia over the winter break of my second year, assessing the successes and challenges of a guarantee facility between IFC and a local bank.  Seeing I was both nervous and excited about this trip, an Ethiopian Fletcher friend and other Fletcherites who had spent time in the country readily shared advice and introduced friends.  My month in Ethiopia and a weekend in Nairobi to visit a close Kenyan Fletcher friend exposed me to the excitement of working in East Africa and supporting private sector development in the region.  During the DC Career Trip organized by OCS, I attended a site visit at Dalberg Global Development Advisors, hosted by a Fletcher alum, and found out about an opportunity to work on exactly this topic.  I hadn't considered going back to consulting when I left Deloitte, but each case interview with Dalberg made me more excited about their work and I joined their Nairobi office six months after that visit.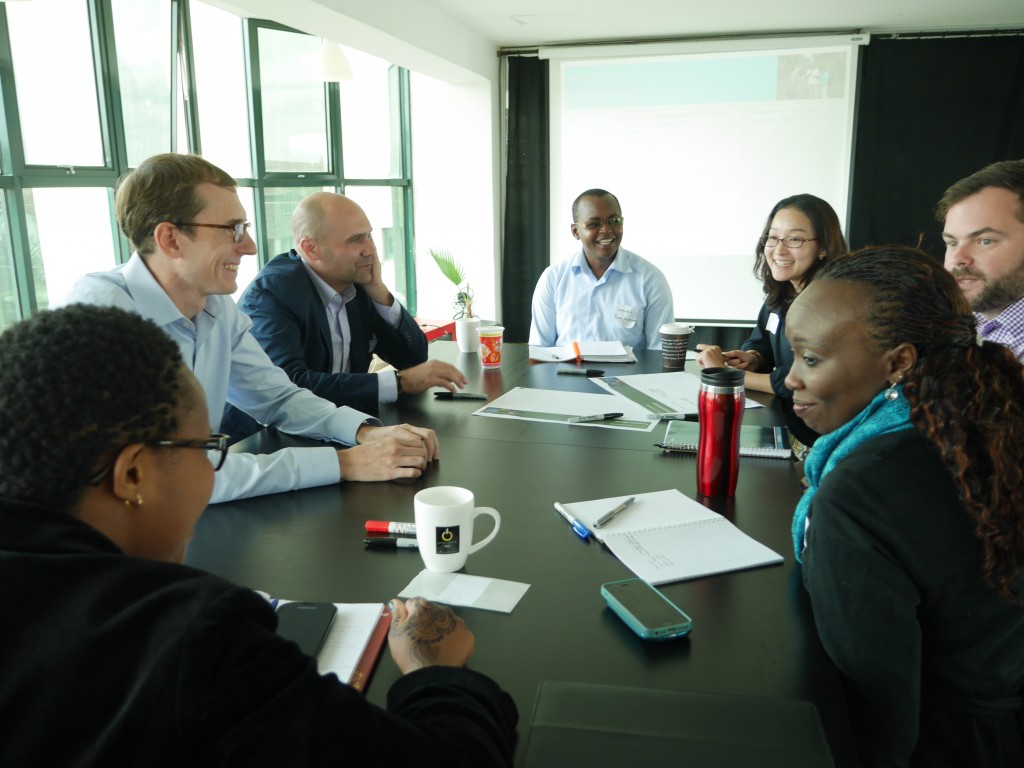 Working as a consultant at Dalberg has been an amazing experience.  The firm provides strategic advice to leaders in the public, private, and non-profit sectors to accelerate their impact on issues such as access to finance, health, education, energy, and inclusive business.  My most recent project was with the MasterCard Foundation on setting a learning agenda and designing a learning lab to enhance access to finance for smallholder farmers in Africa.  My next one will be a project revamping the CSR (corporate social responsibility) strategy of a large Kenyan financial company.  As one of three Japanese in the firm, I am also helping drive business development in Japan to encourage Japanese businesses to engage with the continent in a way that meets the needs of local marginalized populations.
I am fully using everything I learned at Fletcher and Deloitte on a daily basis, and am grateful to be surrounded by a passionate and capable team that is as diverse and loving as Fletcher was.  The Fletcher community in Nairobi has also been a huge source of support, as I navigated my way in a new city.  More than ten recent Fletcher grads gathered for lunch during my second weekend in Nairobi, and that is when I realized that it is really true that you can find a Fletcherite anywhere in the world (and they will gladly take you in)!  I've kept in close contact with Fletcher friends who are now working in places like Kabul, Yangon, Delhi, Juba, and NYC.  While we are scattered across the globe, we support each other virtually as we navigate new cities, careers, and life events.
I am grateful to Fletcher for giving me the opportunity to be part of this warm community that inspires me to strive to create positive change.  I hope potential applicants with a thirst for engaging deeply with global issues consider joining the Fletcher family — you will find a community of fellow students, alumni, faculty, and staff who are committed to helping you succeed in this quest and who will continue to inspire you for a long time to come!