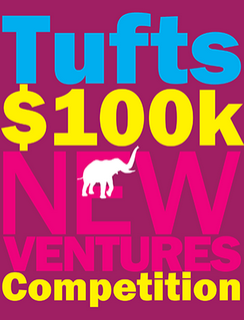 Two Fletcher teams will be competing in this week's Tufts $100K New Ventures Competition, both in the Social Impact Track.  Here are the descriptions of their projects:
PowerShare is the real-time mobile solution that allows governments and voters to communicate, prioritize, and achieve the goals of their community.  Conflict and partisanship increase when governments and their constituents do not communicate effectively.  Elected officials increasingly demand accurate and timely information about what the majority of their constituents want to achieve.  PowerShare offers a mobile and web-based solution: Voters submit concerns, PowerShare transforms concerns into goals, prioritizes goals based on the number of voters concerned, and representatives provide feedback on those priorities based on their expertise.
Samata is a community radio and podcast network that seeks to change prevalent attitudes towards gender norms and domestic violence.  Voiced by survivors of gender-based violence and their allies, Samata's programs will feature discussion groups, storytelling, and advice designed to empower women and their communities to think differently.
The team pitch sessions and award presentation are open to the public.  If you're in the area, plan to stop by and support the Fletcher teams!  Good luck to PowerShare and Samata!