First-Year Alumni: Eirik resumes his career in Norway
Though our 2014 alumni graduated more than a year ago, I will continuing highlighting their work until the 2015 grads find theirs.  Today, Eirik Torsvoll tells us about his return to Norway and the start of his job.  Note that Eirik wrote his post earlier in the spring.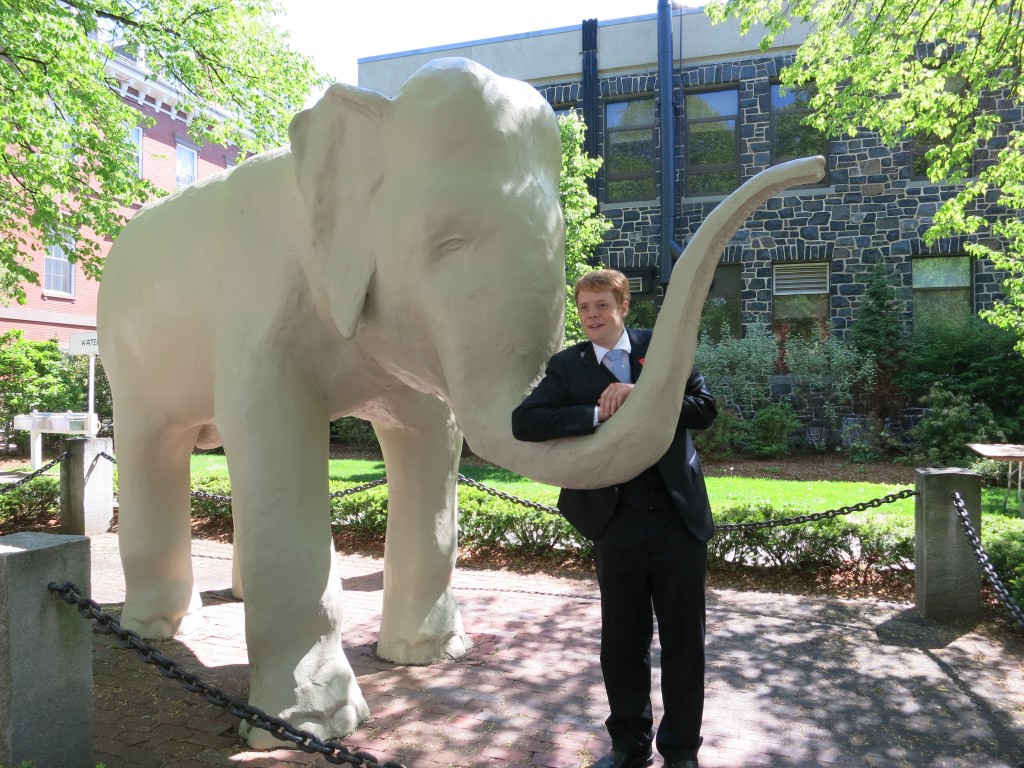 Although I never would have believed it, time during my first year after graduation seems to have moved even faster than when I was a MALD student at Fletcher.  I was therefore a little taken aback when Jessica reminded me in November that it had been six months since graduation, and that she hoped I would still be able to write a blog post in the spring.  Things have now finally settled with moving back to Norway and starting work-life, so this is a good point in time to reflect on the initial post-Fletcher period.
The first few months after graduation were characterized by excitement and a little frustration.  It was exciting because I was eager to start a new chapter in my life and pursue various work opportunities in Norway, and frustrating because there was little actual activity in the job market during the summer months.  However, I took to heart the ever-helpful advice of the Fletcher Office of Career Services and used this time to reach out to interesting people and employers for so-called informational interviews.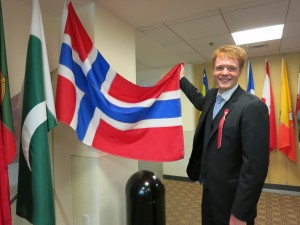 Through these interviews I met some fascinating people with plenty of helpful advice and insights.  Something I found particularly valuable was the recommendation to write and publish whenever I could.  I was told that being able to display an ability to write and communicate would always be appreciated wherever I applied for work, something I have found to be true.  During this period I therefore wrote a couple of op-eds for Norwegian newspapers (here and here), and I also published an article in the Fletcher Forum.
When things finally heated up in the job market I found that a Fletcher education certainly made me competitive.  Particularly, I think it was the breadth and depth of my education that made me stand out in the job market, as I could offer both relevant skills (such as memo writing) and a familiarity with pertinent issues (for example Asia-Pacific affairs).
Sometimes I would be astonished by which aspects of my Fletcher education proved useful.  For example, during one of my job interviews I was asked about how I would relate Carl von Clausewitz's teachings with the practice of my prospective employer.  Having taken Prof. William Martel's course on the evolution of grand strategy, I felt I could answer this challenging question adequately.  I obviously had to tell Prof. Martel about this afterwards, and his response — that he was pleased to hear that Clausewitz and grand strategy remained relevant — was the last I heard from him before his truly tragic passing this January.  (For those interested, Jessica wrote a beautiful post about Professor Martel after his departure.)
In the end, though, I ended up in a research position at PluriCourts, an Oslo-based research center for the study of the legitimate roles of the judiciary in the global order.  Much like Fletcher, PluriCourts employs an interdisciplinary approach, using political science, law, and philosophy to study the legitimacy of international courts and tribunals.  Since starting, I have been very thankful for the breadth requirements of my Fletcher education, as this was a field I originally had not expected to work in.  The ILO course on International Organizations, with its focus on the interaction between international law and politics, has been incredibly helpful in understanding the work PluriCourts does.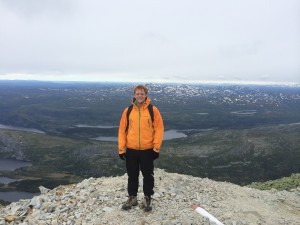 At PluriCourts, I work closely with our researchers on their various projects, assist in the many workshops and seminars we organize, and everything in between.  The work also involves a bit of traveling, and soon I attended a workshop in Barcelona on the normative aspects of the legitimacy of international courts.  The research project I'm currently working on involves looking at the independence of international courts from states, and this requires a thorough assessment of the various courts based on a series of indicators.  It's still in the preliminary stages of data collection and coding, and it's really exciting to be a part of a research project from the very beginning.  This way, I'm able to both witness and be a part of how the project progresses.
All in all, the transition back to work life has been both fun and exciting.  I'm confident that Fletcher has prepared me well for the future challenges ahead, whichever way my career path takes me.