Local vacation — lots to do
While the blog shared the favorite destinations of my Admissions pals last week, I was taking a few days off to explore some of those same destinations.
On Wednesday, along with Gov. Charlie Baker (who was in the audience), my husband, Paul, and I went to Shakespeare on the Common, which Liz had recommended.  What King Lear lacks in cheer, the location more than compensated for.  The photos below are of my views at dusk to my left and in front of me.  "Future strife may be prevented now," indeed.  Shame that the King didn't have this curtain in front of him before the action began.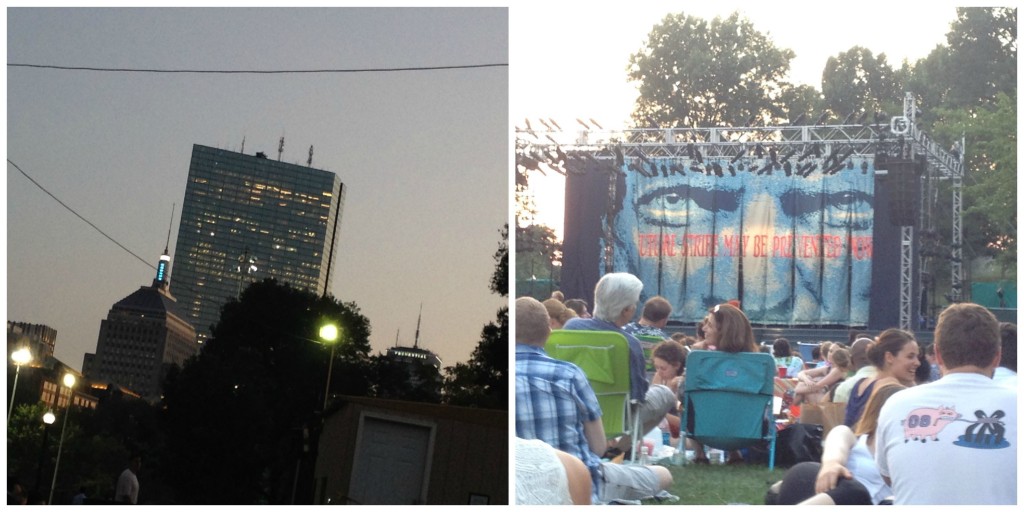 My days off included two trips to Walden Pond.  Once on my own, because it's my favorite place for open-water swimming, and once with my daughter, Kayla, for a relaxing end of the day on Friday.  We swam a bit, watched a very large turtle that came up on the shore, and resisted the lure of the ice cream truck that awaits visitors on their way back to their cars.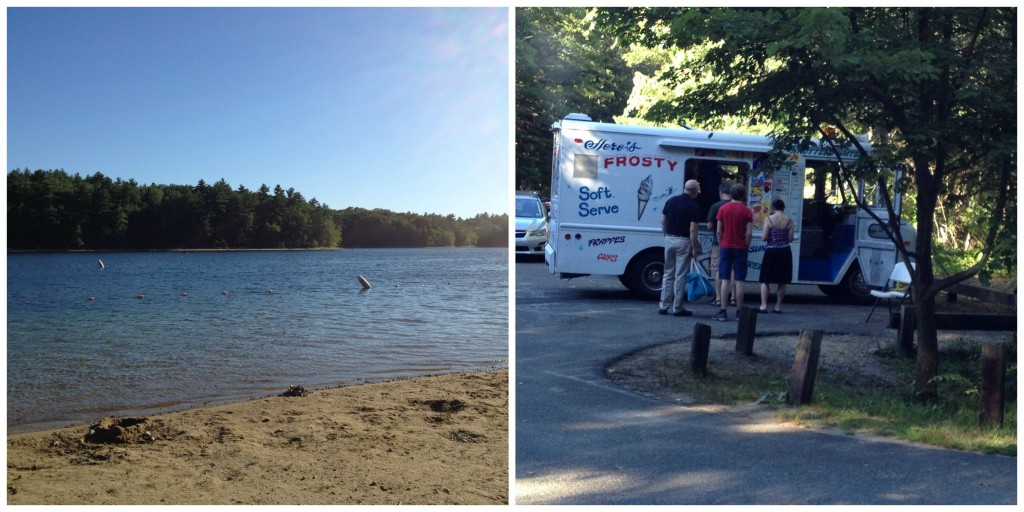 I also went twice to my favorite urban beach, Revere.  In addition to an early morning visit for Paul and me, we went with the whole family on Saturday night for dinner at our favorite Cambodian Restaurant, Thmor Da.  (Check it out — such delicious food!  We even ran into the chef/owner of another restaurant there.)  We followed up dinner with ice cream and a walk to check out the sand sculptures that remained after the annual contest a week or so ago.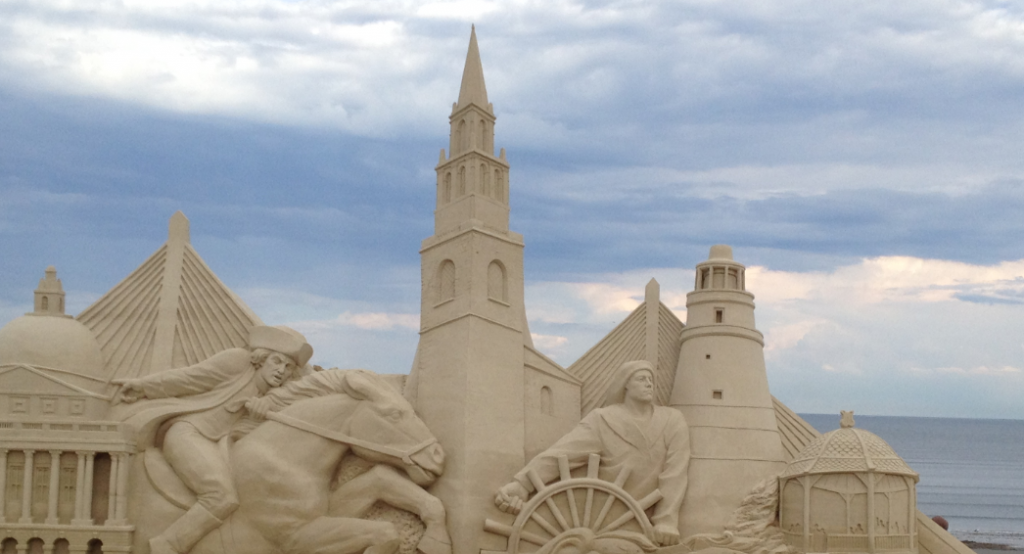 In addition to these tried-and-true favorite destinations, on Thursday, Paul and I did a one-day three-state (Massachusetts, New Hampshire, and Maine) field trip to visit (or revisit) some coastal locales.  Without a clear destination in mind, we headed up Rt. 95, deciding to go as far as Kittery, Maine, where we stopped briefly to check out the shops.  Then we turned back south to Portsmouth, NH for lunch at the Portsmouth Brewery.  Portsmouth — such a cute town!  I'm sure we'll be back for another day trip, but this time we had other ports of call on the agenda.
Continuing south, we stopped (as Dan recommended) at Hampton Beach.  It was very hot, so we wandered briefly among the arcades, meandered onto the beach, and enjoyed a cold drink before moving on.  Just enough of a visit to get the feel of the place.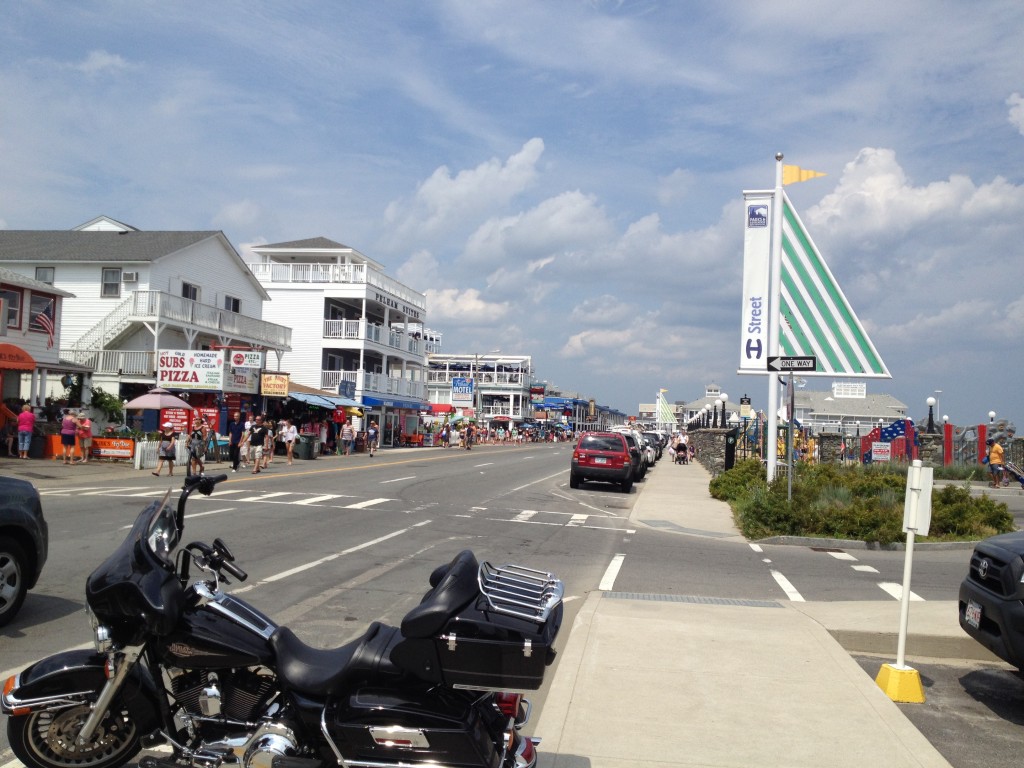 Last stop?  The Massachusetts state park at Salisbury Beach.  Cool breezes.  Even colder water.  But a lovely place to end a summer day of exploration.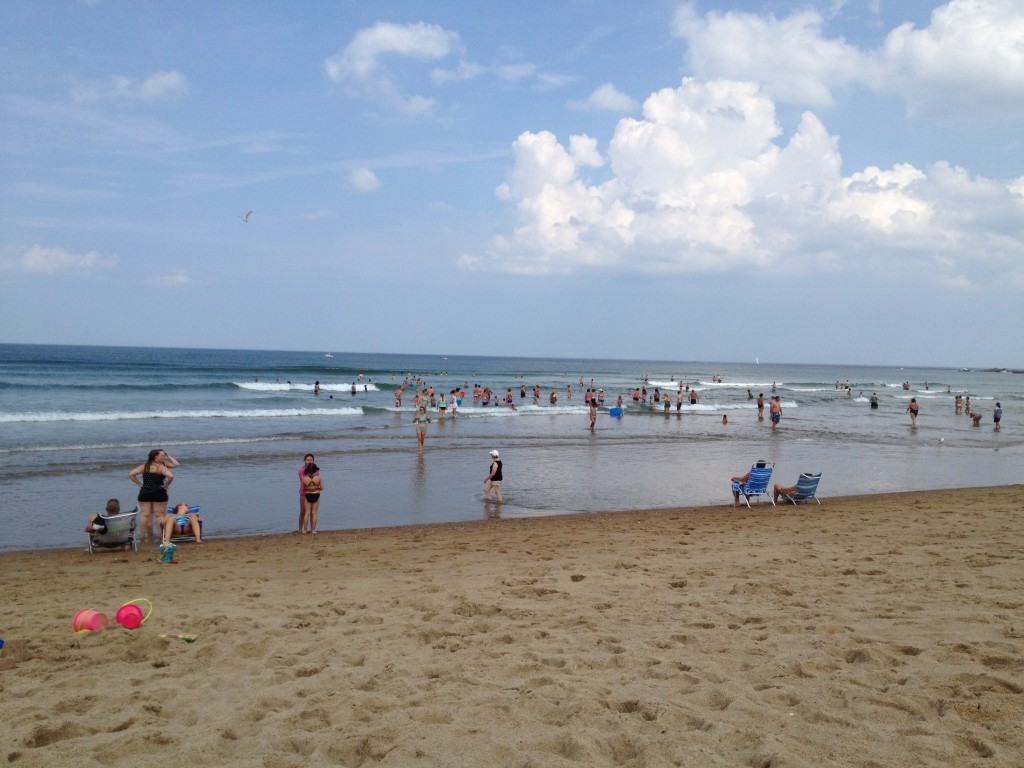 On the spectrum of mountain people to beach people, I'm squarely among the beach people.  Either way, the local area offers plenty of great places to visit.  I recommend that incoming students should plan a visit or two for the early part of the semester, when the weather is at its best, and the coursework is still manageable.