It's a rainy day today, so I'm going to think back to my weekend.  I never have enough time to write about our great neighborhood once the academic year begins, and I enjoy writing about my own weekend.  Thus…
The weekend was dedicated to showing off the city to visitors and seeing things through their eyes.  As we've done for the past few years, our family is hosting students in the Iraqi Young Leaders Exchange Program.  The kids are busy all day Monday to Friday, but off we went on Friday evening (after their program activities) to meet another host family and introduce five Iraqi boys to Chinese food.  While at the restaurant, we made plans with the same family and kids for Saturday and Sunday.  (Coincidentally, two of the boys who ended up placed in Boston go to school together in Iraq.)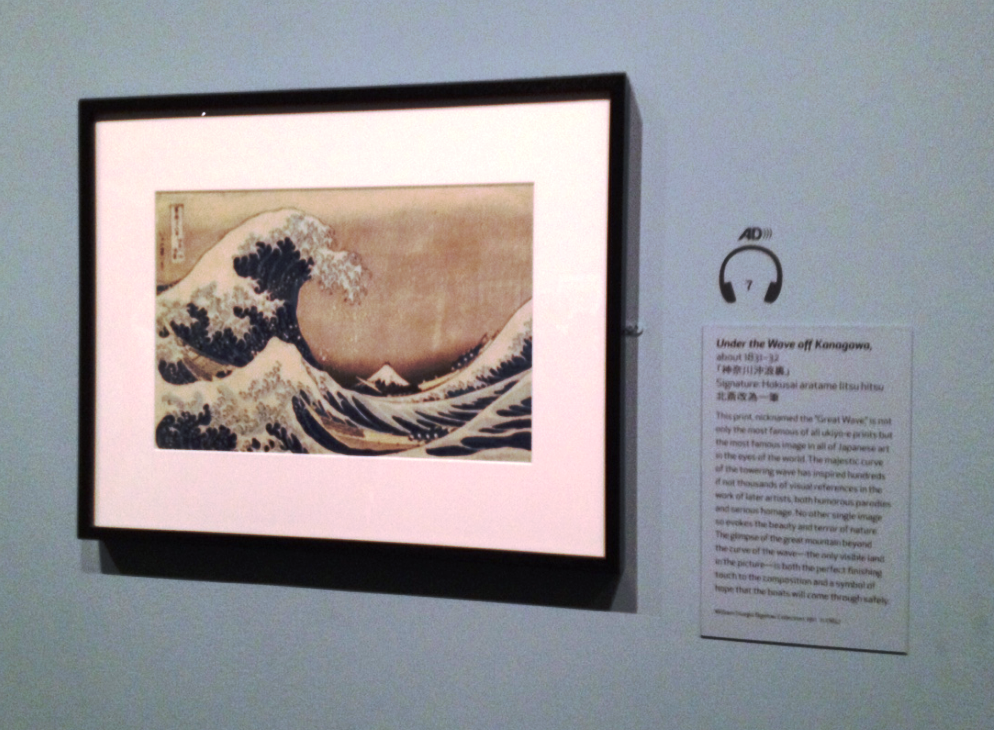 First stop on Saturday was the Museum of Fine Arts.  This was our choice, in part, because it was the final weekend for an amazing exhibit of the works of the Japanese artist, Hokusai.  But the final days of an exhibit can draw crowds, so we quickly made our way to the Art of the Ancient World (especially the Near East), where one of the boys asked how it was possible that all these artifacts had ended up in Boston.  Good question.  The MFA website gives particularly good explanations of the provenance of the pieces, but there are also signs in the galleries.
Following a fly-through visit to the modern art and impressionist painting galleries, the group was off to the Prudential Center "skywalk" to check out the vistas.  It was a terrifically clear day, and the view extended north into New Hampshire.
After a brief stop at home, we were off again to cheer on our Boston Breakers — the local team in the National Women's Soccer League.  There are always plenty of families at Breakers games, but there was a striking number of young professionals as well.  And why not?  The price is right, and the location is convenient.  Plus, between the two teams, there were several players who had competed in the summer's World Cup.  We suggested to our guests that they cheer along as if they had always supported the Breakers.  Thanks to our support (and some great goalkeeping), the Breakers managed a 2-1 win.
On Sunday, more activity.  We caught a ferry downtown to George's Island, part of the Boston Harbor Islands National and State Park.  The day started cloudy but skies cleared at about noon, leaving us several sunny hours to explore the old Civil War fort and for the boys to play soccer and fly a kite.  The view of the skyline from the ferry was terrific.  All-in-all, a great way to mix fun, relaxation, and exploration of the city.
On Monday, I came to work to rest.
Despite the exhaustion that accompanies running around town with a team of 17-year-old boys, it's always a pleasure to share the city with out-of-town friends.  I never forget how much I enjoy living here, but I'm happy to have a great weekend remind me to appreciate it.