Meet the 2015-16 Admissions Interns
At the Admissions Office, we L♥VE our student interns.  While we all do our share of application updating, email answering, mail opening, etc., we would need to do ever so much more of it if our interns weren't here to help.  Plus, they connect us to the wider student community, so that we're not the last people at Fletcher to hear what's going on!  But, as much as we appreciate out student staffers, they're even more important to our applicants.  Most likely, the person answering the phone when you call, or your email when you write, is a current Fletcher student.  Thus, without further explanation, let's have them introduce themselves, so you'll know who is running the show in the Admissions back office.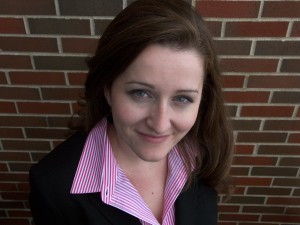 Ashley: Hello future Fletcherites!  I am a first-year MALD student, pursuing International Business Relations and a self-designed Field of Study.  Building on undergraduate degrees in both international affairs and photography, I am exploring the strategic use and impact of visual communication tools (i.e. photo and video) in the global context.  This has broad application across a variety of sectors and initiatives, all of which I happily have the opportunity to tap into here on campus.  For instance, I recently joined Fletcher's oldest student-run foreign policy journal, The Fletcher Forum of World Affairs, and am also engaged with groups such as Tech@Fletcher and the International Business Club.
Prior to arriving in Medford/Somerville, I spent four and a half years in Washington, DC, with a non-profit organization focused on global leadership and U.S. public diplomacy.  I worked primarily with the external affairs team on public programming, fundraising, and communications.  I also had the opportunity to help develop strategic initiatives with the European Union, India, and Turkey.  Then and now, I love travel, film, and tennis.  I look forward to connecting with you and sharing the latest news from Fletcher!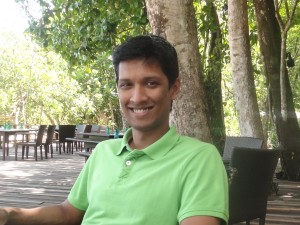 Auyon: Hi!  I am a first-year MIB student concentrating on Strategic Management and International Consultancy as well as International Business and Economic Law.  I am from Dhaka, Bangladesh and grew up there before completing my undergraduate studies in economics at Macalester College — an institution also known for its international focus — in St. Paul, Minnesota.  I also lived in Manchester, UK for five years when I was a child.
After completing my bachelor's in 2008, I moved back to Bangladesh where I started working at the International Finance Corporation, the private sector division of the World Bank Group, for nearly five years.  I worked in the Access to Finance department and my responsibilities involved managing private sector development projects in Bangladesh, India, Nepal, Bhutan, Malaysia and Australia for clients that included commercial banks, non-banking financial institutions, microfinance institutions, and regulatory authorities.  This experience provided me with invaluable skills in budget analysis and management, project management, client relationship management, drafting fund-raising proposals with international donors and liaising with IFC's global product experts.
Prior to joining Fletcher, I spent several months traveling in Malaysia, Singapore, and Europe and playing music in Bangladesh.  I also worked for a year at a research university where I conducted research on enterprise and societal development in Bangladesh.
Aside from classes at Fletcher, I enjoy spending time with my wife, cooking, playing soccer with the Fletcher Fútbol club and exploring the Boston area.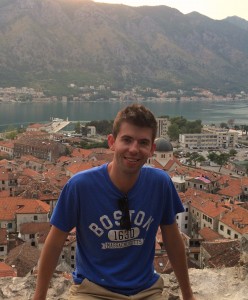 David: Hi everyone!  I am a second-year MALD focusing on Democratization and Human Security.  This is my second year working in the Admissions Office.  I am particularly interested in transitional governments, former communist countries, and authoritarianism.  I am a first-generation American, born and raised in Wheaton, IL.  I attended DePauw University for my undergraduate studies and majored in political science and Spanish.  Prior to Fletcher, I taught English in the Czech Republic as part of my Fulbright Grant, organized service immersion trips to Latin America, and worked for the Chicago Council on Global Affairs.  I spent this past summer working in the Public Affairs Office at the U.S. Embassy in Sarajevo, and I hope to join the Foreign Service after Fletcher.
During my first year at Fletcher, I was a researcher on a joint Fletcher-ICRC study on conflict migration in the Sahel, volunteered with the Tufts Refugee Assistance program, and I am currently one of the co-presidents of the European Club.  Outside the classroom, I love hanging out with other Fletcher students, exploring Boston, and venturing out to find new restaurants and breweries in the area.  I look forward to hearing from you in the Admissions Office this year!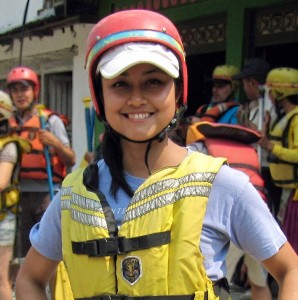 Dristy: Namaste!  I am a first-year MALD student from Kathmandu, Nepal.  I received an International Baccalaureate from the United World College of the American West in New Mexico, and graduated from Middlebury College in Vermont with a major in psychology and double minor in economics and Spanish.  As a native of a developing country, I have always been very interested in understanding and tackling the challenges of development.  After my undergrad, I spent a few years working for various actors in international development in areas ranging from entrepreneurship, to local governance, social accountability, social protection, and capacity building.  Immediately before coming to Fletcher, I worked for AmeriCares, an emergency response and global health international organization, helping them set up in Nepal and supporting their efforts in response to the massive earthquakes that devastated the country in April.  At Fletcher, I am focusing on International Development, and Public and NGO Management.  I love dancing and plan on participating in as many cultural shows as possible in my time at Fletcher.
I am excited to be a part of this team at the Office of Admissions and look forward to answering any questions you may have, to help you navigate through the graduate school research and application process.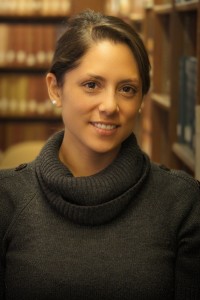 Monica: Hello there!  I am a second-year MALD student focusing on International Security Studies and International Negotiation/ Conflict Resolution, with a particular interest in European Affairs.  Originally from Ecuador, I was raised in Florida and attended Florida International University, where I majored in public relations and minored in international studies, a minor I completed abroad at the Tianjin University of Commerce in China.  Prior to my studies at Fletcher, I worked for U.S. Southern Command, a military regional combatant command, as a Public Private Coordinator in the Joint-9 Partnering Directorate.  I also spent a year in South Korea teaching English and tutoring university students in the Spanish language.
This past summer, I was in Washington, DC working for the European Parliament Liaison Office with the U.S. Congress, covering their defense and security portfolio.  Outside of the classroom, I enjoy being involved and staying active in the Fletcher community.  I am one of the co-presidents of the European Club and value the opportunity of playing an active role at the Office of Admissions — first as a volunteer student interviewer and now as an Admissions Intern.  I look forward to meeting you all soon and hopefully welcoming you to the Fletcher community!