Five-Year Update: Meet Naureen Kabir, F10
For our first Five-Year Update from the Class of 2010, let's meet Naureen Kabir, whom I remember as an Admissions interviewer during her first year in the MALD program.  Because of the recent event mentioned in Naureen's post, I'd like to note that she originally sent it to me about two weeks ago.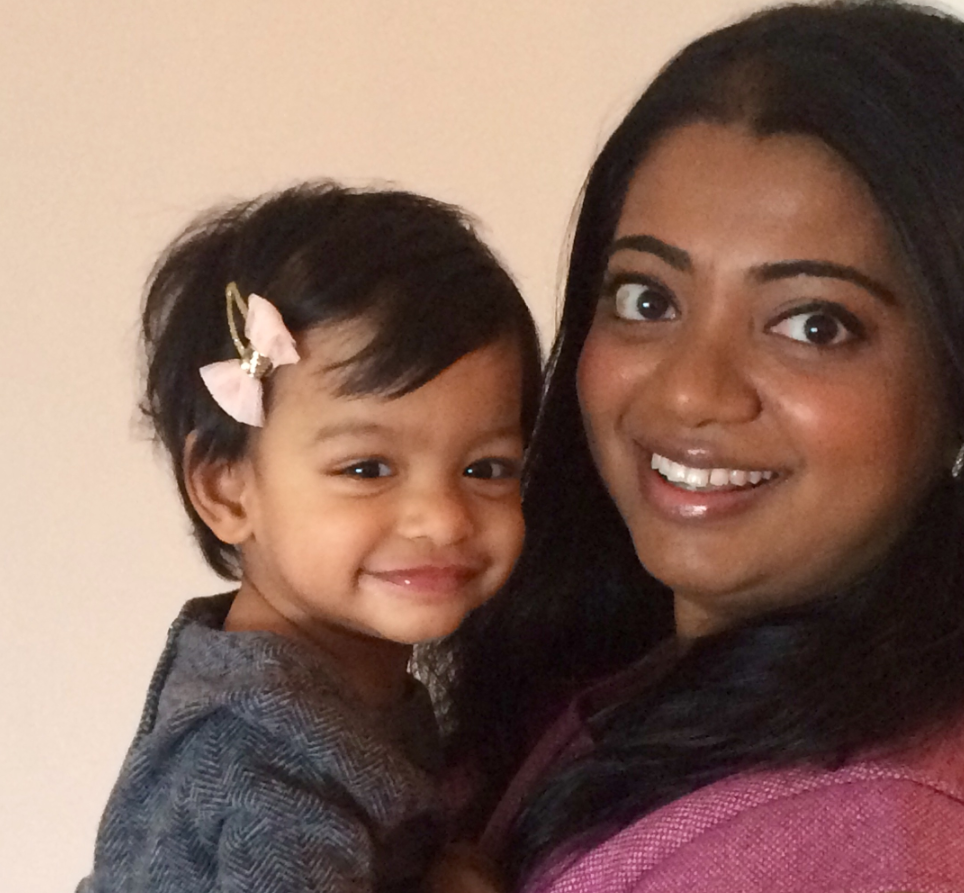 I've sat down to write this update several times in the past few weeks, but I keep getting interrupted by world events.  To be specific, world events in the form of terrorist attacks.  Most recently it was the November 13 attacks in Paris.  As an Intelligence Research Manager with the New York Police Department's Counterterrorism Bureau, my days are very much dependent on terrorist activity around the world, which unfortunately seems constant these days.
I always knew that I wanted a career that had an international focus.  Having spent my childhood across Europe, South Asia, and the United States significantly influenced this goal, as did having a mother who had an amazing career that let her travel the world and work on development programs that benefited women and children in the poorest of countries.  I spent my summers in college working for a non-profit in Bangladesh.  My dream was to follow in my mother's footsteps and travel the world like she did.
Instead, I stayed in the U.S. after graduating from college in 2004.  I spent the first year post-college working at small nonprofits, before getting a job at the Council on Foreign Relations (CFR).
I assumed, when I was admitted to Fletcher, that while my time at CFR had broadened by interests to U.S. foreign policy issues — such as regional security and defense issues — I would still find my way back to the international development world at and after Fletcher.  But the classes I took during my very first semester — Role of Force with Richard Shultz, Islam and Politics with Vali Nasr, Policy Analysis with Bill Martel, and Islam and the West with Ayesha Jalal — not only challenged and excited me, they firmly planted me in the International Security Studies camp and set the course for the next seven years of my life.
I will forever be so grateful to Fletcher for the incredible education I received during my time there.  The professors I mentioned above were truly phenomenal.  Professor Nasr (a Fletcher graduate who is currently the dean at Johns Hopkins SAIS), welcomed questions and debate at all times; Professor Jalal pushed me harder than anyone else to solidify my arguments and analysis; Professor Martel, whom I had the privilege to work with during my time at Fletcher, approached each day with an enthusiasm and positivity that spread to his students.  And Professor Shultz, in my opinion, is simply the best.
Besides academics, I met many incredible people at Fletcher, some of whom have become dear friends.  And while it often drove me crazy, my time serving as Editor-in-Chief of the The Fletcher Forum of World Affairs was a great experience and taught me skills that I have applied often in my post-Fletcher life.
Following Fletcher, I began work as an Intelligence Research Specialist with the NYPD's Counterterrorism Bureau, as part of an analytical unit known as the Terrorism Threat Analysis Group.  Five years later, I currently lead the unit, and have a team of analysts who assess global terrorist networks to determine potential threats to New York City.  I spend my days monitoring global developments and attacks, reviewing intelligence assessments, and briefing the NYPD's senior leadership on threats and vulnerabilities.  I also work with the various other units within the Counterterrorism Bureau on ways to bolster security in New York City and train officers in countering specific tactics and terrorist tradecraft.  While it is often hectic, and while it often means working weekends and holidays, I truly love my job and the sense of purpose that it gives me every day.
So much of what I learned at Fletcher has been directly applicable to my work at the NYPD, and I remain so grateful for the Fletcher education, as well as the faculty members and friends who have offered invaluable guidance and advice over the past several years.  On a personal note, five-years post-Fletcher, my husband and I continue to live in New York City, though we are now exploring the city as parents: Last year, we were blessed with a daughter who is now a very active toddler.