Five-Year Update: Hana Cervenka, F10
The second post for this week, and the last for the Class of 2010, comes from Hana Cervenka who, like Luis Marquez (writer of yesterday's post) has a focus on monitoring and evaluation.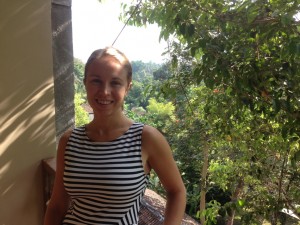 As I am writing this, I am just back from facilitating the traditional potato run for kids during the celebration of Norway's national day in Jakarta, Indonesia.  In the next few days I'll be drafting background documents and talking points in preparation for the bilateral human rights dialogue between Norway and Indonesia, planning a joint Nordic midsummer party, preparing for an upcoming ministerial visit, following up on grants to partners working on good governance, and quite possibly hopping into a few unexpected meetings as well.  This is all part of my job as a diplomat at the Norwegian Embassy in Jakarta, where I have served since 2013.  I can't imagine that any school could have prepared me better for this career than The Fletcher School, where writing academic papers, carrying out an evaluation for a real-life organization, discussing the theory and practice of law, economics, and politics, and learning bhangra for one of the Cultural Nights are all equally natural parts of everyday life.  (To be fair, I did not learn bhangra, but many of my friends did!)
It has been a whirlwind five-plus years since I left Fletcher.  First, let me backtrack a bit.  I still remember the feeling I had when studying for my undergraduate degree in international relations at the University of Oslo.  It was part delight and euphoria that the subjects that interested me most — international affairs, conflict, peace, development — were now what I spent all day studying.  At the same time, a part of me was frustrated, questioning whether all these theoretical studies were actually going to be helpful out there in the real world.  That frustration is part of what led me to Fletcher: I was sold the moment I discovered that The Fletcher School was not only top-notch academically, but that it also placed great value on combining theory and practice, and that true interdisciplinary, problem-solving cooperation between scholars and practitioners was part of the School's DNA.
Fletcher really delivered on all its promises.  My time at Fletcher was a lot about good governance and monitoring and evaluation, with a bunch of gender thrown in.  There were also a few classes which may not have "fit in" with my grand career plan at the time of becoming a development/human rights/governance practitioner, but which I value today because they helped my versatility and understanding of other related issues.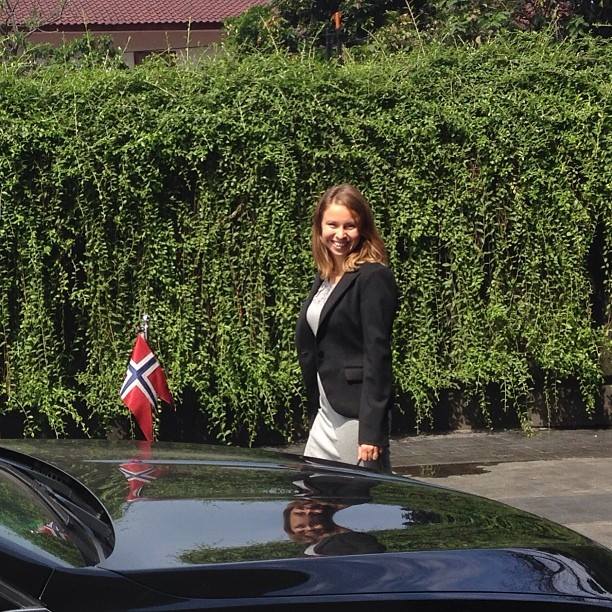 The monitoring and evaluation classes I took at Fletcher were particularly important in helping me start my post-Fletcher career.  My summer internship was an M&E internship in Malawi (with an NGO started by a Fletcher alumna!) and right as I graduated, I got a fellowship with DPK Consulting to help develop the monitoring framework for a USAID funded rule of law project in Jordan.  From there, I moved to Khartoum in Sudan (then still one country).  I spent six months as a trainee at the Norwegian Embassy there and loved it so much I pretty much refused to leave.  It was such an interesting time in the country's history: the south Sudanese people decided in a referendum that South Sudan would become an independent country six months later.  There was no way I could leave.  I was hired by the organization set up under the Comprehensive Peace Agreement to work on the negotiations that were ongoing on the terms and practicalities of the secession.  I managed a grant in support of the negotiations, trying to have civil society voices heard and supported in the negotiations (led by the African Union) in any way needed.  Book tickets, charter flights, fix hotels?  Check.  Type up negotiating positions that were hand written?  You got it.  Take minutes from the negotiation meetings?  Sure.
Right around the time South Sudan gained its independence, I was accepted to the Norwegian Ministry of Foreign Affairs' diplomatic training program.  I continued working on Sudan/South Sudan in my first year at the Ministry as part of my on-the-job training.  I then had a six-month full-time training in all things relating to Norwegian foreign affairs followed by another on-the-job training, this time on the Asia desk in preparation for my first posting in Jakarta.  Fletcher has been helpful every step of the way, academically of course, but in many more ways too.  The Fletcher alumni community is always there, ready for equal parts serious and fun adventures.  We even have a small (and completely unofficial!) Norwegian MFA Fletcher club including (in addition to me), my 2010 classmate Hilde, along with Jonas, F11, Torbjørn, F12, and Ina, F13.  I don't know where I'll go for my next posting, but I do know the Fletcher network will surely be there, wherever I may be!