First-Year Alumni: Diane resumes telling her story
One of the opportunities I most value about my job is following students from their application phase, through their time at Fletcher, and then on to their post-Fletcher life.  A good example would be my connection with Diane Broinshtein, whom I first met when I was her application interviewer back in August 2012.  Then, after she had started her Fletcher classes, I reached out to her to write for the blog, and she was a trusty friend of Admissions throughout her two years in the MALD program.  Naturally, I've asked her to write an update on her first year post-Fletcher.  Those wondering what classes prepared Diane for her current work might want to read her Annotated Curriculum.

It's hard to believe that a year has just passed since I finished at Fletcher.  In many ways I feel like I never left, and in other other ways Fletcher feels like a lifetime ago.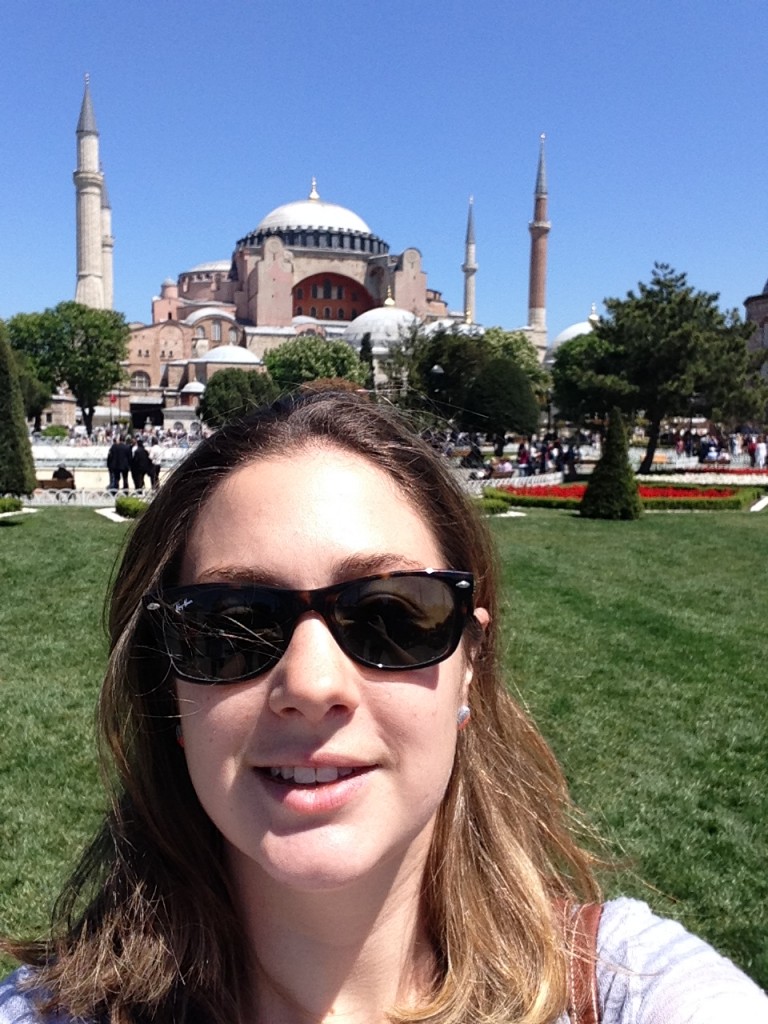 In my last post, shortly after I graduated in 2015, I explained that I was joining GRM International as part of their Young Professionals Program.  I moved from Boston to Brisbane, Australia and began my operations rotation.  On my second day of work, the company rebranded itself as Palladium, in order to unite a number of different brands under a new umbrella.  Because the company now included business areas other than those it did when I was first hired, the reorganization provided with me with some new and interesting opportunities.
In January, I moved to our London office to start a rotation with our Strategy Execution Consulting group. While it is not an area I considered working in prior to Fletcher, I felt the diversity of my Fletcher education prepared me perfectly to jump into the team.  In this role I helped bridge the divide between the international development side of the business and the strategy consulting side.  I found myself constantly going back to skills, knowledge, and coursework I learned at Fletcher to assist me whenever I was confronted with a new and challenging task.
My new rotation has taken me to Bristol, UK to join our Environment and Natural Resources team, working specifically on humanitarian projects.  It's nice to be working again in a sector I know well and that I concentrated on in my studies.  A year out of Fletcher, three cities and three roles later, I have just begun to test the limits of what Fletcher taught me — I find myself using Fletcher in some way each day.
After Bristol, I am not sure where I will end up, but I know for certain that wherever it is, there will be a Fletcher network to support me.  Being part of the alumni community has been a wonderful experience.  In Brisbane I managed to squeeze in two visits from Fletcher friends, one who was working in Canberra and another working in Papua New Guinea.  But when I moved to London, I was even more connected.  London is a place where people are always passing through, so there were many Fletcher catch-ups over dinner.  I'm already trying to encourage fellow Fletcher grads to visit me in Bristol, but if they don't come to me, I'll see them when I travel in Europe.