First-Year Alumni: Nathaniel's path from music to migration
Fletcher's summer quiet continues, and there's little of note happening in the Admissions Office, which makes me especially happy that I can still share updates from the Class of 2015.  Today we'll  hear from Nathaniel Broekman who, like so many of our students, took an unusual path to, through, and beyond Fletcher.
It's been an odd journey to arrive where I am today.  Seven years ago this month I departed New York City, where I had worked for three years as a musician and audio engineer, to spend the next three years with the Peace Corps in Bulgaria.  I left the music industry to begin a career in international relations, with the hope of finding my way into the field of migration or international development.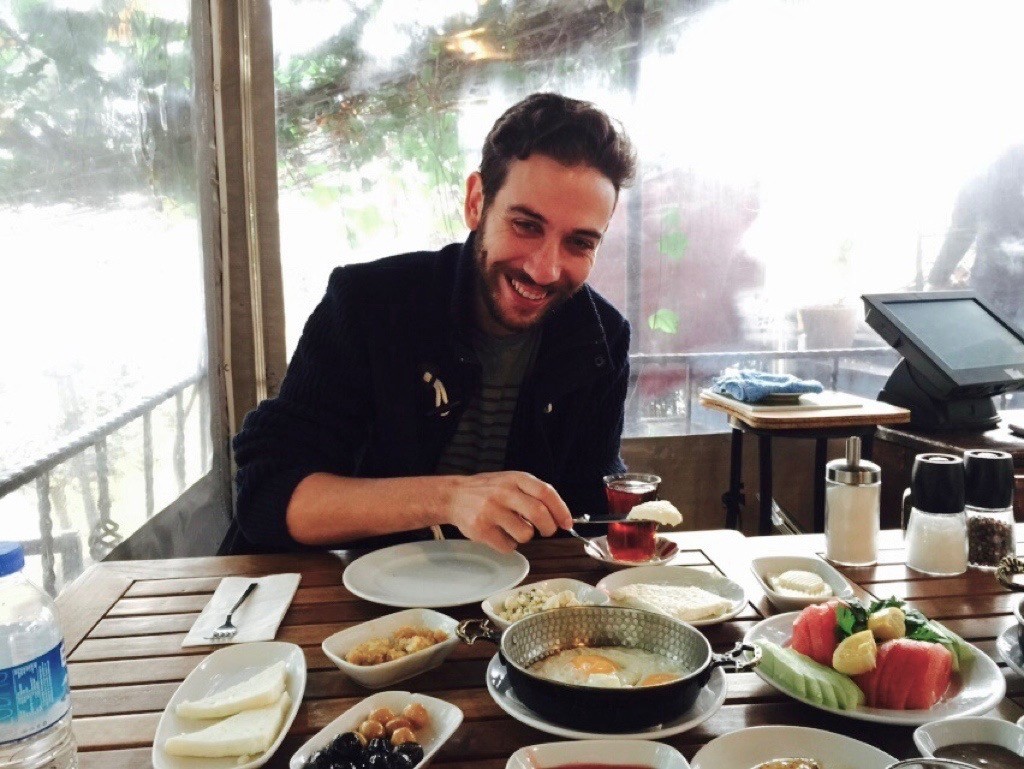 Contrary to the adage, sometimes the best-laid plans do not go awry.  Which always surprises me.  Just over one year ago, I simultaneously completed a Boren Fellowship in Istanbul and my Fletcher degree.  I then landed in Washington DC, from where I write you today.  One month ago, I was on a detail to the border of Texas and Mexico, interviewing mothers and children who had just completed the harrowing journey from El Salvador, Guatemala, and Honduras to request asylum.
I work as an Asylum Officer with the Department of Homeland Security, adjudicating the claims of asylum-seekers who have arrived in the United States.  In doing so, my colleagues and I make the preliminary determination if an applicant is eligible for asylum under U.S. law, if he/she can be found credible, and whether this individual represents a risk to the security of our country and our community.  Although the majority of my interviews are with applicants living in the mid-Atlantic states, the job has to date taken me as far as Atlanta and Texas.  I am now preparing for an international detail to take part in our refugee resettlement efforts overseas, be it in El Salvador, Turkey, Nepal or one of a number of countries where refugees are unable to find a durable solution and hope to be resettled in the United States.
When I began this position, the word "refugee" was not yet gracing the front page of nearly every western newspaper, nearly every day.  I soon found myself in the center of one of the most important challenges of our generation.  There are more displaced persons on the planet today than at any other time since World War II.  Many of them are looking to us for help.
Mine is not an easy job, for almost all the reasons you might imagine.  But putting aside the emotional roller-coaster and the daily frustrations, I feel fortunate to take part in a program that grants the protection of the United States to those who have lost the protection of their own country.  It is an honor to bring these individuals into our community and grant them the refuge they truly need and truly deserve.
The Fletcher School was an integral part of this journey.  Most pointedly, my classwork in conflict resolution with Professors Babbitt, Chigas, and Wilkinson, and forced migration with Professor Jacobsen gave me a firm understanding of the global dynamics that brought us to this point, whereas classwork in various areas of international law with Professor Hannum immersed me in the system that gave us the internationally accepted definition of a refugee — a single paragraph from 1951, which guides our daily practice and determines, in part, the fate of millions of human beings.  I also took advantage of the opportunity to cross-register at the Harvard Law School, to take a course on migration law with Professor Anker, which has had far more impact on my career today than I had imagined it would at the time.  The education I received at Fletcher from these and other courses gave me not only the necessary legal analysis skills to make a proper determination on the merits of a case, but also the political and conflict analysis skills necessary to fully research and understand the dynamics in our applicants' countries of origin.  Furthermore, a summer internship with the UN High Commissioner for Refugees in Bosnia-Herzegovina and a seven-month Boren Fellowship in Istanbul, crafting my thesis on Turkish development and humanitarian aid, did not hurt one bit.
Beyond my coursework, Fletcher has brought me into a community that continues to amaze.  I was taken aback at the enthusiasm that alumni have for helping their fellow graduates to develop a career.  This is especially true here in DC, but was just as true while I was searching for work in Istanbul.  Most importantly, many of my closest friends here and across the globe are either fellow classmates from my time in Medford, or alumni from previous years.  We have even created a DC alumni branch of the Fletcher band "Los Fletcheros," known locally as "Los Fletcheros Federales."  The only major difficulty has been scheduling rehearsals, considering the travel schedules of seven band members who work in international relations.  Don't get me wrong, I know that I'm also to blame, but the World Bank keeps sending our guitarist to West Africa at the most inopportune times.
It's been an odd journey to arrive where I am today.  I am not sure what I was looking for seven years ago when I left New York City, but I seem to have found it.  And for that, I owe The Fletcher School and the Fletcher community a great deal of gratitude.