Taji's experience at Fletcher
Today I'm happy to share a post from Taji, a first-year MIB student who wanted to contribute to the blog.  I enthusiastically agreed!  I always like to add an extra student voice, and Taji is writing about a special aspect of his experience — that students from Japan in the Boston area are in good company.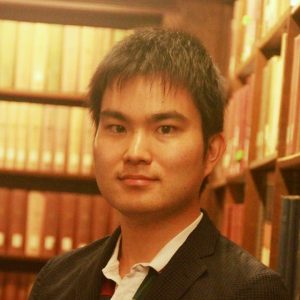 Hi everyone!  My name is Daiki Tajima (although most of my friends call me "Taji") and I am a first-year Master of International Business (MIB) student from Japan.  I would like to share my experience as a Japanese student at Fletcher and in the Boston area.  Being a Japanese student at Fletcher has been very fruitful for me and I would like more Japanese students to come to Fletcher for their graduate studies.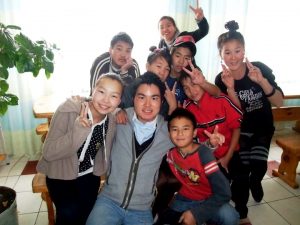 Let me tell you about my journey to Fletcher.  As an undergraduate, I participated in a study tour to Mongolia, which included visits to some orphanages.  During a tour, I met an orphan called Bayaraa.  He lost his mother to disease and his father couldn't care for him.  None of his relatives took him in and he finally came to the orphanage.  I felt angry about this unfairness, but it inspired me to choose international development as my future career.  I initially pursued work in the non-profit sector, but then concluded that business can make a bigger impact.
For two years after my graduation from the University of Tokyo, I worked in Tokyo for Bank of Tokyo Mitsubishi UFJ, Ltd.  Then I moved to an Indian consulting firm called Corporate Catalyst India, where I liaised between Japanese clients and Indian staff inside the company.  During my three-year stay in India, I was selected as an official coordinator for a Japanese government-related organization, Japan External Trade Organization (JETRO), where I promoted business matching between Indian SMEs (small and medium enterprises) and Japanese SMEs.  Based on those experiences, I decided to study international development through business, and that brought me to the Fletcher MIB program, which is designed like a dual MBA and international affairs degree, a perfect fit for my academic interests.
With more than a semester already passed since I enrolled at Fletcher, I would strongly say that studying here has been even better than I expected.  There are several reasons for this, but I will mention three that especially affect Japanese students.
First of all, there are many Japanese students at Fletcher, and they support me in various ways.  In 2016, 22 Japanese students entered the Fletcher School with many different backgrounds, including coming from the Japanese government, military, and private companies.  During a summer course that helped some new students gain academic skills in English, I had a study group with Japanese students where everyone created presentations to share their backgrounds before coming to Fletcher.  It was eye-opening for me to hear the stories of government and military work, since I am from the private sector.  During the first semester, I also joined study groups with Japanese students to help us keep up with fast-paced courses.  The Japanese students at Fletcher have been so cooperative and hardworking, and we encourage each other to succeed.
Second, there are plenty of opportunities for extracurricular activities specifically focusing on Japan.  At Fletcher, there is a Japan Club, which hosts events related to Japan, U.S.-Japan relations, and East Asia.  The club also hosts weekly Japanese Tables at Mugar Café, where students gather to speak/learn Japanese or to discuss topics related to Japan.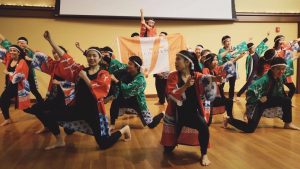 In addition, for Fletcher's Asia Night event, many Japanese students, along with Korean, Taiwanese, American, and Palestinian students, performed "Soranbushi," a Japanese traditional dance.  "Soranbushi" is originally a dance for fishermen in the northern part of Japan, and Japanese students not only taught the dance but also the backgrounds of each movement (for example pulling the fish net) of the dance.  Further, before the actual performance, there was a video showing the lives of Japanese fishermen, in order to promote cultural understanding.  Performing a Japanese traditional dance with different countries' students was quite an exciting moment and we got a big round of applause after the performance, which made me feel very emotional.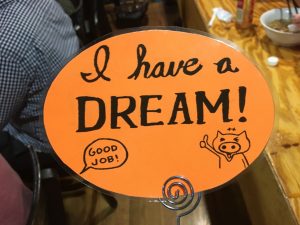 Finally, in the Boston area, there are lots of Japanese restaurants and some grocery stores that offer foods imported from Japan so I don't miss my home country's foods.  One of my favorite Japanese restaurants is "Yume Wo Katare" at Porter Square, not far from campus, which serves ramen noodles with pork broth soup.  "Yume Wo Katare" is a unique restaurant, whose name means "Share Your Dreams."  Customers have the option to stand up and share their dreams with everyone after eating their ramen noodles.  I was surprised to see that so many of the restaurant's customers are American, and many people shared dreams when I went there.  I also shared my dream and said, "I would like to contribute to poverty reduction!!"  I hope to achieve my dream through classes, student clubs, networking, and other activities at Fletcher.
Being a Japanese student at Fletcher and in the Boston area has been very valuable for me.  I am now writing about my experiences at Fletcher in a blog in Japanese.  In addition to my own story, I am sharing personal interviews with international students from Russia, Ukraine, Cambodia, Thailand, Nepal, India and other countries in order to show the diversity of Fletcher's student body.
Since English is not my mother tongue, writing a blog post in English is quite difficult for me.  However, I would like to keep sharing my experiences at Fletcher with English language readers.  At the same time, I will also keep providing updates on my Fletcher days in my blog for Japanese readers.