Adi's first Boston winter
Most winters in the Boston area include a mix of cold and mild days.  That doesn't mean that a little adjustment isn't necessary, especially for folks from tropical climates.  Student blogger Adi made such a climate adjustment this year.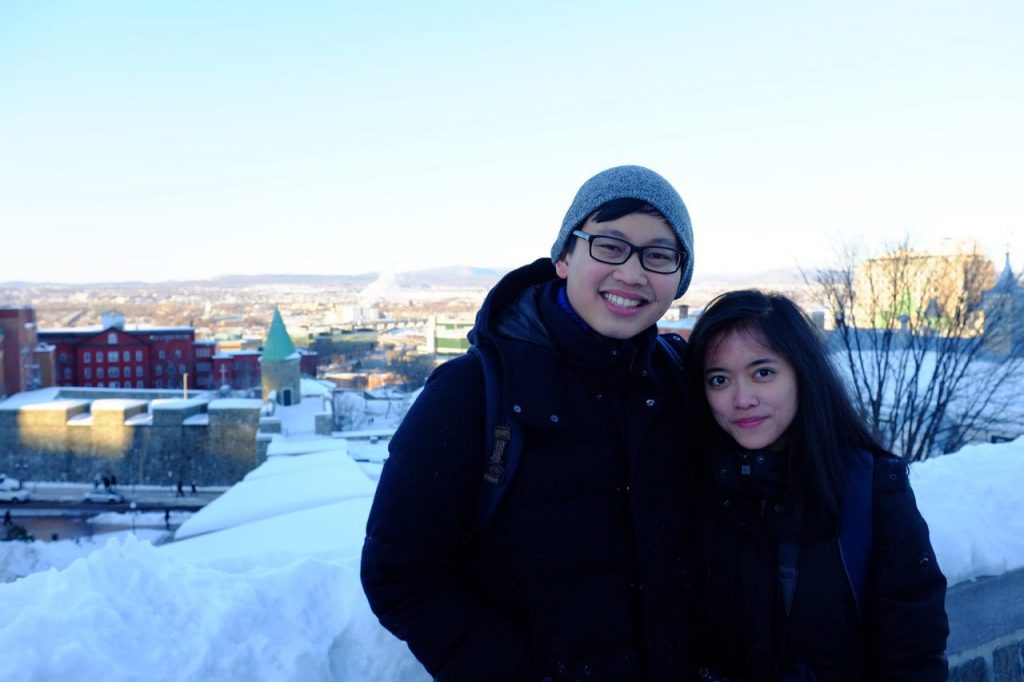 From the moment I received my Fletcher admission letter, people have been warning me about winter in the Northeast region.  Most people like to specifically point out "the winter of 2015," which apparently was the worst the state had seen in years.  So I started my Fletcher journey curious, trying to understand how bad it could be exactly, but also quite nervous, considering I come from Indonesia, a tropical country.  (The only snow we see is in Hollywood movies.)  Even when I lived in Seattle as an undergraduate, snow was not a big concern.  I remember back in my sophomore year, we had two inches of snow and the university declared a snow day.  That's how much we didn't get snow in Seattle.
My wife had already been in Boston for six months when I arrived.  She flew into the city during the winter (January to be exact), so she had quite the shock adjusting from Indonesia's heat to Boston's snow.  Thus, she was the one constantly reminding me to buy the right jacket and snow boots to be sure I would survive my daily commute from Boston to Medford.  This semester, Fletcher had two snow days due to storms in the Northeast region.  With this amount of snow, Seattle would have had more than a month worth of snow days.  Now we're at the end of March, when people say, "Winter is over and spring is arriving."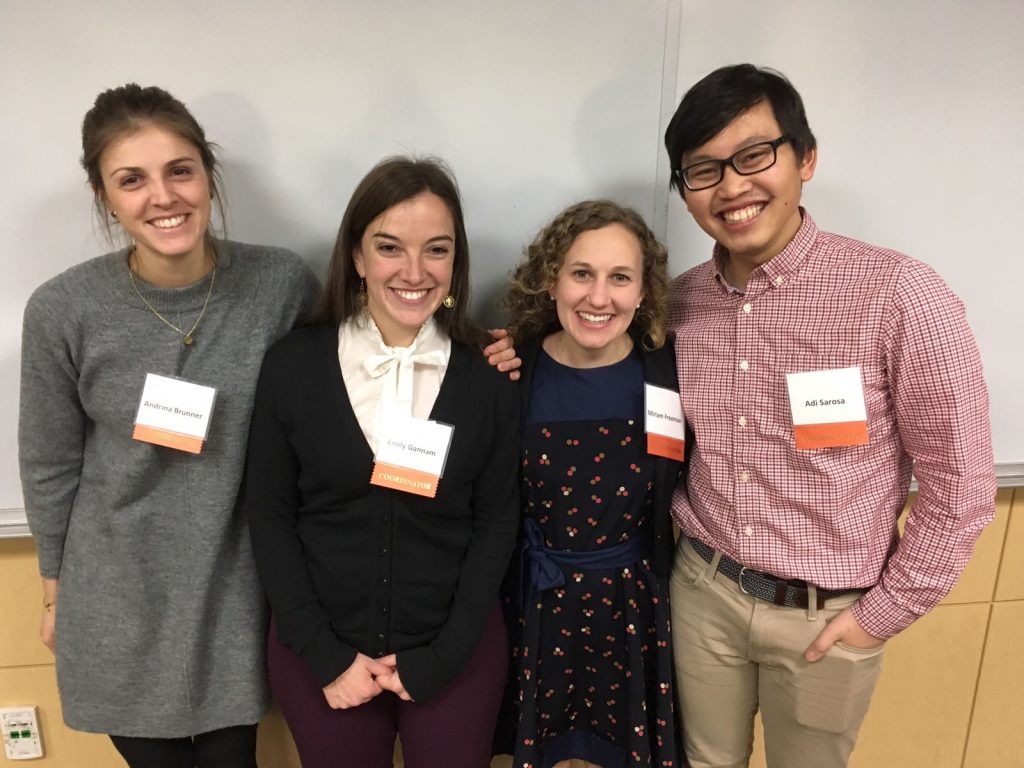 I had one conference that was held while a mini blizzard was happening outside.  (Luckily everyone made it to and from the conference safely.)  This was a conference I was organizing with a couple of classmates called "Innovate Tufts: Fletcher Disrupts," and it involved participants from other schools, including Boston University, MIT, and Harvard, as well as professionals from the Boston, DC, and NY areas.  We had some contingency planning to do as we sweated over the possibility that one of our conference days would have to be rescheduled or cancelled due to the snow storm.  Luckily, everything went according to plan.  I am quite proud that none of the speakers cancelled due to the weather, and all-in-all we executed a successful conference amid the "nor'easter" storm.
There were, of course, other stories about how this weather impacted my daily activities as a Fletcher grad student.  I slipped once on my way to campus from the Davis T (subway) station.  In fact, that whole journey from Davis to Fletcher was made more interesting by the icy roads.  What would usually take me no more than 15 minutes ended up being close to half an hour, as I powered through to get to class (thankful that I decided to leave home early that day).  But all in all, I would say that my first winter in Massachusetts was not as bad as people warned me it would be, and it was actually quite enjoyable.  The snow days gave me extra time to catch up with readings and schoolwork that were starting to pile up.  The air felt fresh on my walk to campus.  And you really had to enjoy the beautiful places around the Fletcher/Tufts campus that emerged after the snow covered the ground.  My wife and I found some great spots to take pictures with all the snow.
In terms of how the climate affected my grad-school flow, I would say it did not affect me as much as I thought it would.  Throughout the winter, classes still happened as scheduled, and professors didn't let us off the hook for late assignments just because of a little snow.  I did need to adjust to the early sunset, as opposed to during my pre-session course in the summer when I was able to get drinks with classmates after my 5:00 p.m. class and the sun was still there.  But other than that, winter didn't get in my way.
Though my first winter was quite pleasant, I'm still glad that spring is arriving now, which means fewer layers of jackets.  Next year's winter could be worse, could be better, or it could be the same.  Either way, I would say I mastered enough of the learning curve to adapt my activities to winter in the Northeast.