Five-Year Update: Imad Ahmed, F11
In a week when much of my time has been dedicated to newly admitted students, I'd like to turn to one of our 2011 graduates.  Imad Ahmed arrived at Fletcher with a varied set of experiences behind him during the five years after he had completed his undergraduate degree.  While in the MIB program at Fletcher, Imad pursued an exchange semester in Paris, and five years out, he's continuing his education.
My Fletcher MIB taught me International Finance and International Business and Economic and Law.  Though I had read economics for my undergrad degree at University of California, Berkeley, my five years prior to Fletcher had nothing to do with either of these fields.  I co-ran a successful fundraising office for an unsuccessful U.S. presidential campaign in 2004, documented national and provincial campaigns to encourage women to run for office in Pakistan in 2005, worked as a journalist, and finally worked as an entrepreneur in London, seeking to create jobs in Pakistan.
After Fletcher and my semester at HEC Paris, I returned to London to work in frontier market private equity.  I was excited about the jobs we would and did create.  I was less excited about extracting value from negotiating hard against an African parastatal.  The Rwandan government then recruited me to assist them in negotiating infrastructure with private developers, which I did for four years, as well as serve as a Special Policy Advisor to their Secretary to the Treasury.  I served competently, in large thanks to my Fletcher education and subsequent investment associate training.  Also in large part due to Fletcher, I was never short of friends in Kigali, where I proudly held our flag and congregated our community.  I met 100 Fletcher classmates (sometimes while out dancing after midnight!), student interns and alumni (sometimes on the opposite side of the negotiating table!).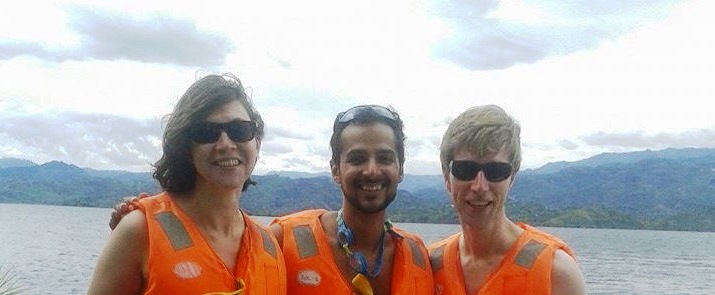 Besides providing me with new skills and networks, Fletcher reoriented my mindset.  The uber-travelled student body motivated me to double the countries I'd lived in, and to add a fourth continent to match the class average. (With six countries to my name now that I'm five years out, I might have fallen behind!)
The mature students at Fletcher doing their second master's degrees brought rich tales and richer philosophies.  One of them started work life as a chef, before becoming an international banker.  His words about periodically returning to school to sharpen one's toolkit and to reflect remained with me, and allowed me to think of my own return later.  (He himself is now a research director and PhD student at Fletcher.)
The consistent theme to my career has been that I've operated as a critical idealist, finding gaps in the value of my work.  Following on from my work in Rwanda, I am now pursuing a PhD at University College London.  I am assessing how governments can prioritize infrastructure projects for the purpose of most effectively reducing rural poverty.