It's Marathon Monday!  Or, more officially, Patriots' Day, when the Boston Marathon is run.  For many years now, the University has been represented by the Tufts Marathon Team, generally including one or more Fletcher students.  This year, John Bidwell, a second-year MALD student will be running.  I hope a photo will pass my way.
While I'm waiting for 2017 Marathon pix, I'll share this lovely photo of Moni and Niko, 2016 graduates and two-year friends of Admissions, when they met up at the finish line.  Moni sent the photo along, noting, "We were the only two from Fletcher who ran it, and frankly, it would not have been possible without the support of everyone at the School (friends, faculty, staff, deans, everyone).  Truly a Fletcher family to us."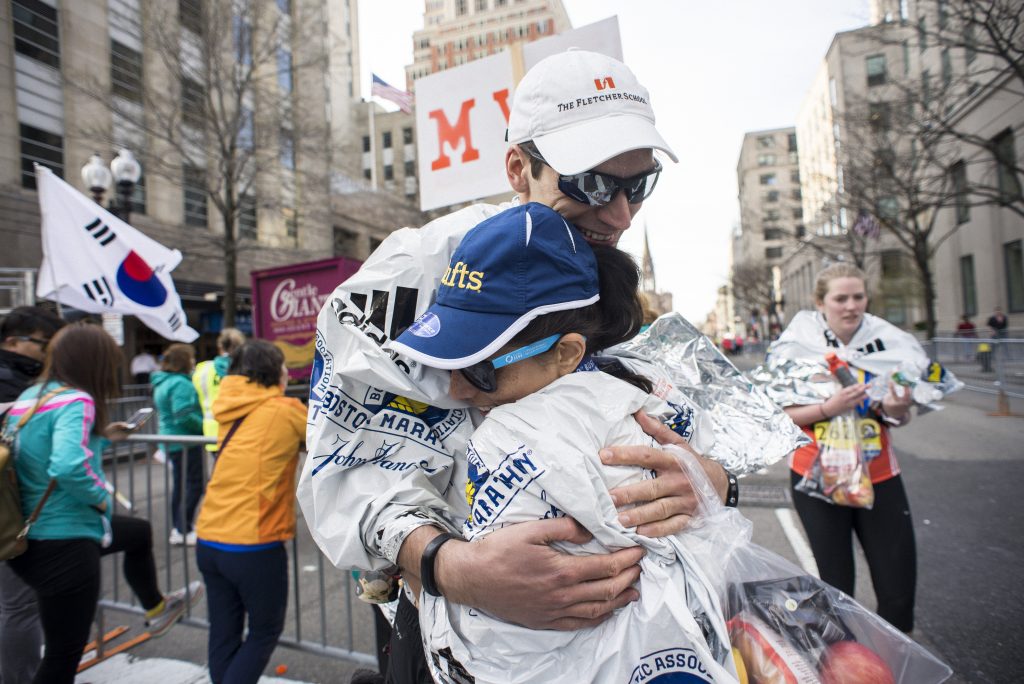 Many members of the Fletcher community will be watching the Marathon or even volunteering at race stations.  It's a real event in the city.
On a business note, please note that the University is closed today.  We'll be back tomorrow (Tuesday) morning.