First-Year Alumni: David's Chicago-based international career
David Tykvart was an Admissions staff favorite during the two years when he worked in the office.  With his post, I'll close out the updates from the Class of 2016 on their first year post-Fletcher.  David's early career is a good example of how an international career can be based in one's home country.

It doesn't seem that long ago that I was standing in the Hall of Flags one April, jet-lagged from having flown in the night before from the Czech Republic and taking a quick break from my Fulbright teaching duties to try to make the decision on what graduate program to attend.  The few hours I spent seeing Fletcher firsthand during the Admitted Student Open House solidified for me that Fletcher was more than an academic program with famous professors at the forefront of research on topics from international law to the role of gender in post-conflict reconstruction, who were drivers of important policy decisions as practitioners; or big name administrators like the Supreme Allied Commander of NATO.  That day was the beginning of a lifelong journey.
Fletcher was the perfect fit for me.  I arrived thinking that I would join the U.S. Foreign Service.  Most of my international experience was in South America and Eastern Europe.  I had studied international relations, Spanish, and Russian as a college student, and spent most of my summers in South America leading service immersion projects in Quito and working with indigenous communities.  I also studied the West African education system in Ghana, worked at the U.S. Embassy in Peru, spent a year in the Czech Republic as a Fulbright Scholar, and even dabbled in the NGO world working at the Chicago Council on Global Affairs.  I always loved exploring the world and getting to know the people and diverse cultures along the way.
I can say that the majority of my classmates' accomplishments and experiences outnumbered mine.  For example, in my class there were: leaders in the armed forces; diplomats from all over the world; an individual who trained local journalists in Iraq to help build the nascent press corps; UN and OSCE employees; educators; medics who worked for Doctors without Borders; conflict resolution experts who worked with the Rohinga.  It was these individuals who became my Fletcher family.  And they very much are today, a year after having left.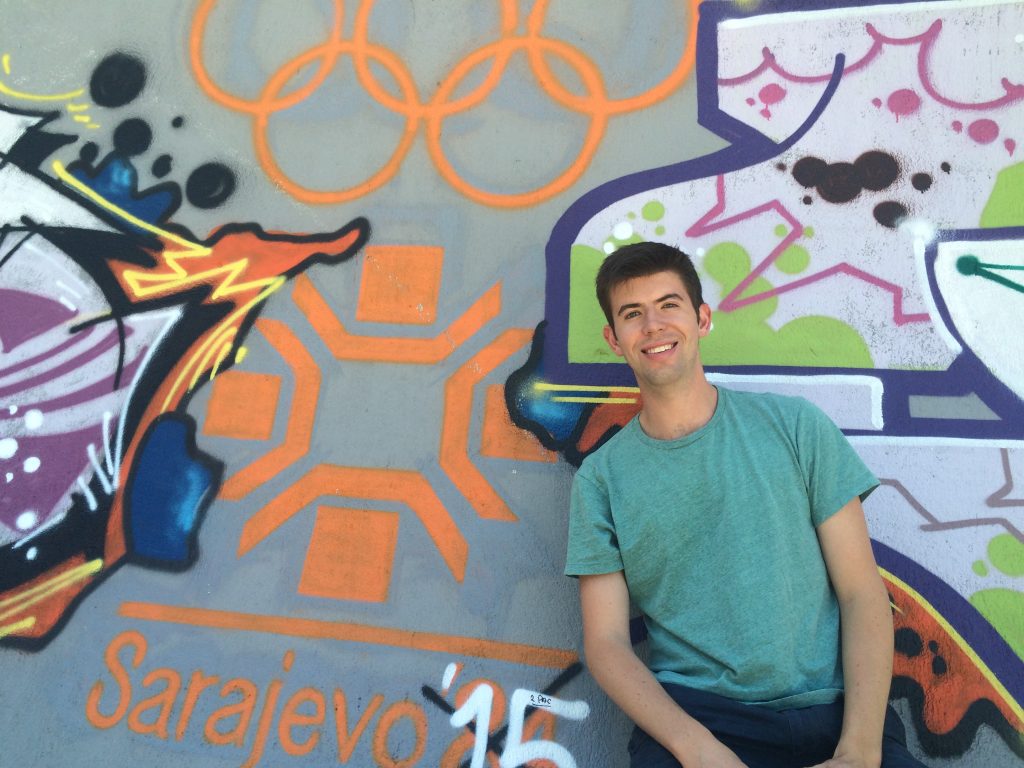 As I said, Fletcher is more than an academic program.  It's a community full of people from all around the globe who are very similar in their passion for the world and making it a better place, but also different in the sense that they bring their views, passions, cultures, and experiences to Medford, Massachusetts.
Besides the incredible student body, the curriculum at Fletcher is designed to give you the flexibility to pursue your interests, while giving you an opportunity to explore new fields of study and to build new skill sets.  For example my two areas of study were Human Security and Democracy & Good Governance.  I was always interested in democratic strengthening and the democratic backsliding we are witnessing throughout the world today, and I was able to create my own Field of Study that aligned with my interests and career aspirations.  I also was able to take a wide variety of classes that mixed theory with practice.  I learned how to write memos and give brief oral briefings working with the former German Ambassador to the United States.  I wanted to strengthen my quantitative skills so I took Econometrics and Corporate Finance.  I learned how to look at global events on a macro and micro level, and learned how to apply the lessons of history into decision making today.  I took classes such as Gender, Culture, and Conflict in Complex Humanitarian Emergencies, Rule of Law in Post Conflict Societies, Law and Development, and Migration and Governance in the Global South.  I was even able to squeeze in some classes that were fun and fascinating like Maritime History and Globalization.  One of the hardest parts about being a Fletcher student is trying to narrow the variety of fascinating classes to four per semester.
But much of the learning and Fletcher experience takes place outside of the classroom.  There is a multitude of ways to be involved and there is a club for literally every interest.  Personally, I was a co-president of the European Club, a researcher on the Fletcher-ICRC joint research study on conflict migration in the Sahel, and I worked in the Admissions Office.  We had culture nights that would bring everyone together; social hours every Thursday in the Hall of Flags; a ski trip to Maine; group hikes; and performances by the Los Fletcheros — the immortal Fletcher cover band.  Not to mention the countless impromptu group outings that led to the inevitable bar crawl with friends.  I even was part of a 12-person Fletcher Ragnar team (FletcherRunEmployed) running a 200 mile team relay that took us to the tip of Cape Cod.  I have friends who have told me they are jealous of my Fletcher crew and how close we are.
While most Fletcher graduates end up somewhere abroad or on the U.S. East Coast, my path took me to Chicago.  During my second year at Fletcher, I was named a Presidential Management Fellow and accepted a position with the Chicago Asylum Office with the Department of Homeland Security.  Currently, I am detailed to the Southwest Border where I work with families from around the world seeking humanitarian protection.  I never imagined that I would be interviewing asylum seekers, coordinating logistics, serving as the on the ground liaison with Immigration and Customs Enforcement, and would work with various stakeholders throughout DHS, the private sector, and the advocacy community all at the same time.  Throughout my job search, the Fletcher community never failed me as I spoke and met with Fletcher alums throughout my agency who helped provide me with the insight and advice I needed to get to where I am today.  And no doubt I was able to get to places I never dreamed of today because of my Fletcher experience.
In addition to working in asylum, back at home in Chicago, I also began serving as a board member on the Chicago Sister Cities Prague Committee to keep me connected to the Czech Republic, even as my Fulbright days have long passed, which has allowed me to continue dabbling in what I consider to be public diplomacy.
It has been a little over a year since I graduated and I miss Fletcher.  I had to skip my Fletcher graduation because my sister graduated from college on the same day.  When I returned, my Fletcher family threw me my own graduation: they pulled out the champagne, had me put on a robe, and marched me to campus, through the Hall of Flags and straight to the Registrar's Office where my diploma was waiting for me.
Now, my former classmates, who are now my lifelong friends, are all over the world and not a day goes by that I don't hear from one of them.  And when we are all reunited, it feels like we were never apart.  One recent day, at 6:00 a.m. in the lobby of my hotel at the Southern Border, I ran into a good friend from Fletcher.  We used to be in the same study group for our Gender and Conflict class, and she was also sent to the Southern Border as a refugee officer.  When we saw each other at the coffee bar, I was reminded that inevitably our many paths will cross, and whether it is in DC, abroad, or at the Southern Border, we will always be there to support each other.  Because we are forever part of the Fletcher family.