January's first reading day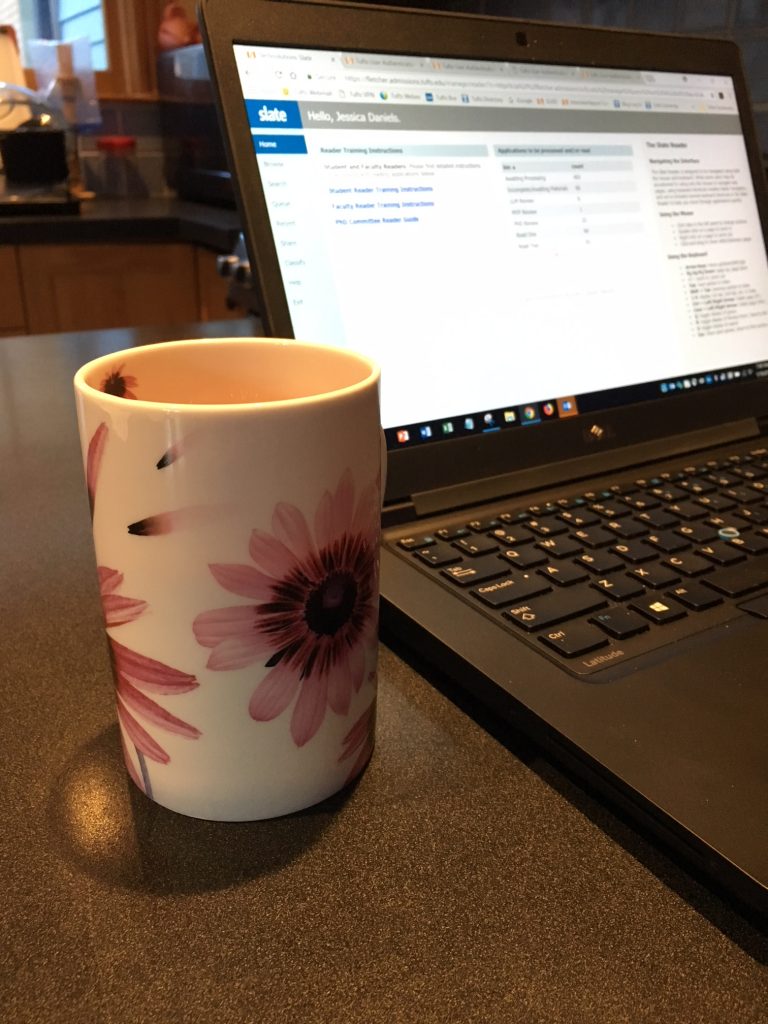 It's my first day at home reading applications following the January 10 deadline.  Liz and Dan both spent yesterday with their own virtual piles of applications, but they've generously left me a few to tackle.
In a recent spare moment, I tagged all the posts I could find about reading days.  There are a lot!  Going back to 2007!  Many refer to the paper files we used to need to carry home.  Now our reading is all computer-based.  Staff members tend to structure their reading days around one of two elements: friendly dogs or warm drinks.  I'm definitely Team Tea/Coffee, but I can't deny that a fluffy dog like Murray is a good companion for a reading day.
As I settle in with a cup of tea in this year's new mug, I invite you to peruse the many reports written by my Admissions pals (current and past) and me about the days that we spend at home "meeting" the folks who may be students in September.