Five-Year Update: Manjula and Educate Lanka
Today's Five-Year Update will be different from the usual because I've written it, with details and fact-checking provided by its subject, Manjula Dissanayake, F12.  Back in the spring of 2012, I had long heard about Manjula but I hadn't actually met him until Kristen and I were staked out in the Hall of Flags one day, snagging students as they went by.  After that, Manjula and I chatted about putting together a post about his path through Fletcher.  Inspired by that experience, I launched the "Student Stories" feature, and included Manjula (then an alumnus) in the mix.
Since his 2012 gradation, Manjula and I have been in semi-regular contact and he's been kind to include me on his busy schedule when he's been in the area.  I've remained inspired by him and his work.  (Plus, he's just a very nice guy.)  Today's post will extend his story from that very first post to this point, five-plus years after his graduation.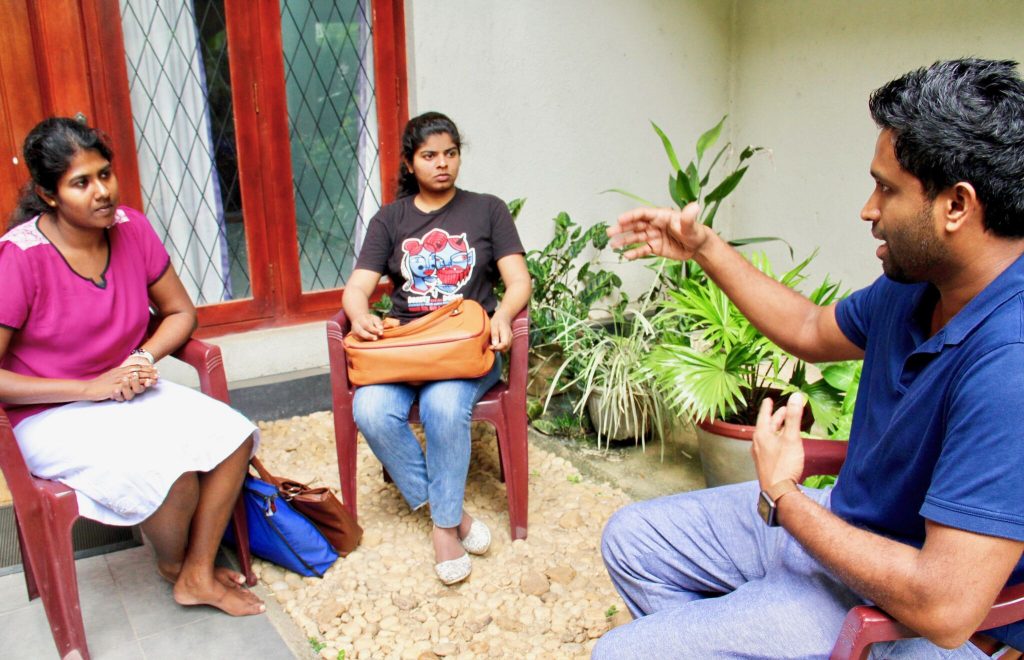 While at Fletcher, at the same time as he pursued the standard MALD collection of courses, Manjula also pushed forward the organization he had founded before starting his graduate studies, Educate Lanka, by pursuing business competitions at Tufts University and elsewhere in the Boston area, resulting in funding and mentoring opportunities.  The mission of Educate Lanka is:
"To empower the socioeconomically marginalized children and youth" of Sri Lanka "with enhanced access to quality and equitable education, learning, and employment opportunities," with a vision of "a Sri Lanka and a world in which opportunities are universal for all."
This was a natural fit to earn support from the Fletcher community, and Professor Kim Wilson, Dean Bhaskar Chakravorti, and Professor John Hammock are still on the Educate Lanka Board of Advisors.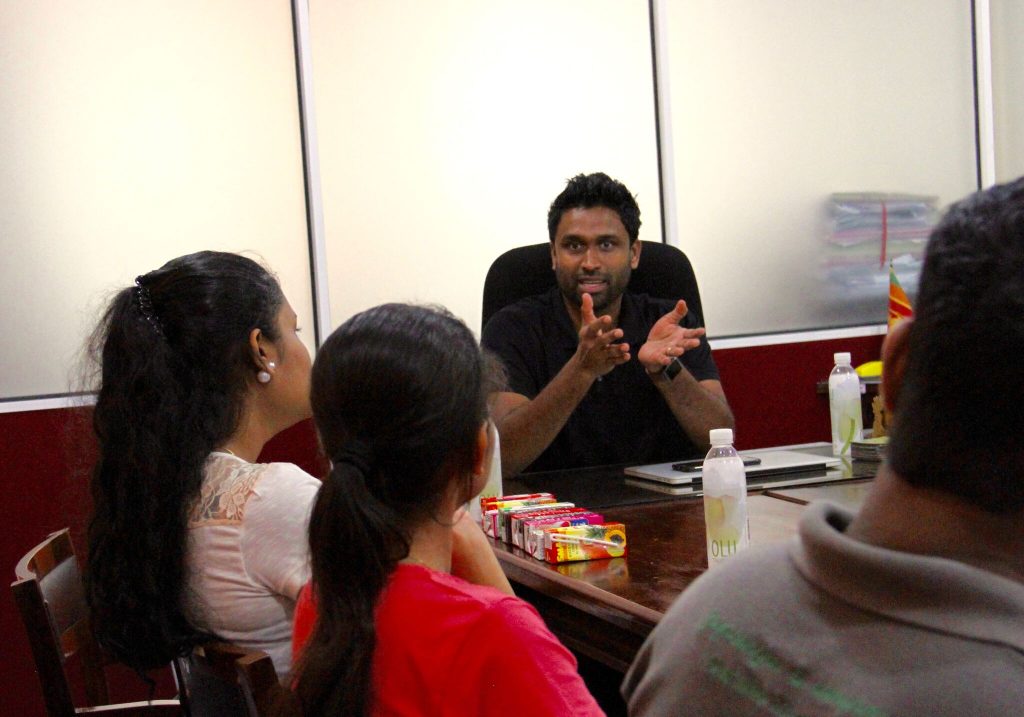 After Manjula graduated, he returned to the Washington, DC area and to running Educate Lanka full-time.  Each time he and I got together, what was always clear was how challenging it was to build sustainability for the organization.  Educate Lanka was successfully sponsoring students' education through its unique online platform, but working capital and growth investments were seemingly raised dollar by dollar.  Then, in 2015, a game-changer: Educate Lanka received a Mastercard Foundation Management Grant of $250,000 (facilitated from the foundation side by Reeta Roy, F89), providing the funding stability that Manjula needed to be able to think strategically about Educate Lanka and its mission.  The organization has continued to grow and mature.
Beyond financial stability, the investment from the Mastercard Foundation allowed Educate Lanka to introduce a new social-private partnership model in Sri Lanka (in addition to and to complement the student sponsorship platform), involving major corporate/employer partners such as Deutsche Bank, Mastercard, and SyscoLabs to address the youth skills and exposure gap, making Educate Lanka students more skilled and employable and creating a pathway for an equitable, empathic, and inclusive society.  This video describes the partnership with Sysco Labs (formerly known as Cake Labs).
Along the way, Manjula's work has attracted significant attention.  He was profiled by his undergraduate college, and the Sri Lankan Sunday Times.  He was selected for the Top 99 Under 33 Global Foreign Policy Leaders List; was given the Outstanding Sri Lanka Young Professional Award; was named an American Express Emerging Innovator in the U.S.; and was the winner of Millennial Impact Challenge by Huffington post.  Most recently, Manjula was a member of the U.S. delegation of entrepreneurs who attended the Global Entrepreneurship Summit in November 2017 in Hyderabad and he recently completed his first executive education program at the Stanford Graduate School of Business.
Manjula has also shared his perspective on educating the poor and on international education through his own writing, for the Diplomatic Courier (Future of Work and Global Talent and Non-Profits have Turned a Corner; Philanthropy should Follow) and for the HuffPost, as well as through a TEDx Talk.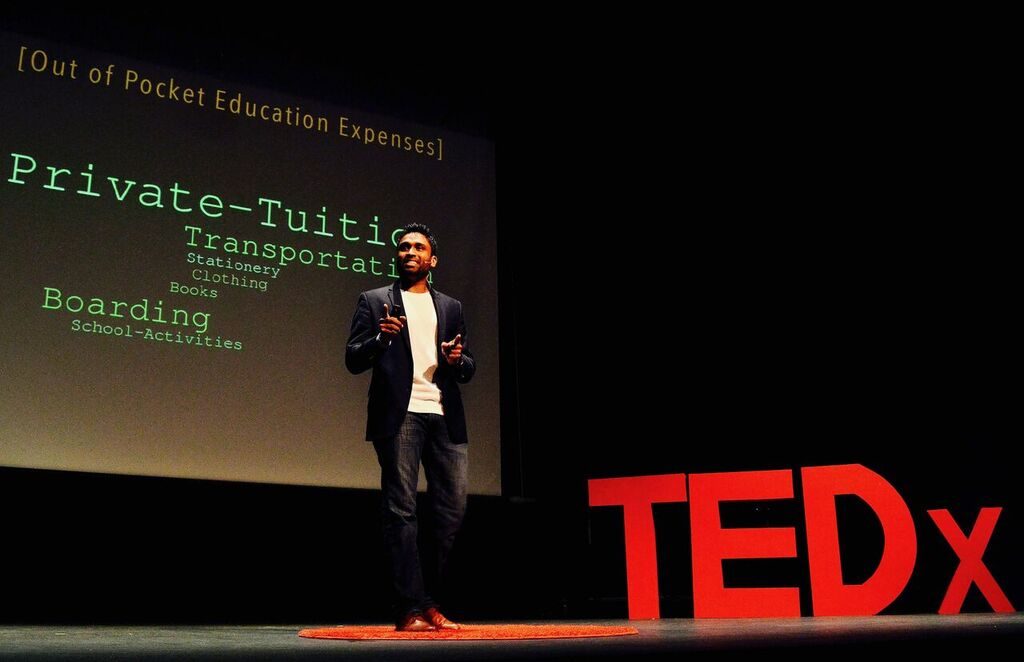 Of course, as important as Manjula's personal achievements are the successes of Educate Lanka.  Since its founding in 2007, Educate Lanka has achieved these milestones:
1200+ students (ages 13-25; 65% female, 35% male) directly supported across 28 communities in all nine Sri Lankan provinces, from all ethnicities and religions;
4500+ years of education funded
$500,000+ (around 70 million rupees) in micro-scholarship financing;
450+ alumni with gainful employment.
15 corporate and institutional partnerships
250+ students trained on skills, competencies, and values
This story details an Educate Lanka success, as well as the complexity of the Sri Lankan education system.  It's the first entry in a "Scholar Stories Series" to highlight the partnership with Mastercard on female empowerment in Sri Lanka.  (Links to future stories will also appear on Educate Lanka's Facebook page.)
Educate Lanka has also created a global education program (under the private-social partnership model mentioned above).  Among the partners is the St. Mark's School, right nearby in central Massachusetts, which invites Educate Lanka students to the U.S. every year for its Global Citizenship Institute. (Manjula is a guest lecturer in the program, and the students last year were hosted by the Sri Lankan ambassador to the U.S.)
As for the next five years, Manjula told me, "I plan to focus the next five years on scaling the two interventions (the online sponsorship platform and the social-private partnership model) towards full sustainability and replication. This phase will position me to achieve my long-term goal of reshaping Sri Lanka's education into a more inclusive, equitable, and relevant system that is capable of producing a workforce and citizenry that could meet the demands and obligations of our future."
Whew!  Even for five years, that's a long list of accomplishments and serious ambition.  I hope it's clear why admire Manjula.  But I'd be giving a misleading impression if I didn't note that Manjula's past five years have included the usual post-Fletcher milestones, such as marriage and the addition to the family of an adorable boy, along with active involvement in a DC-area cricket league.
Manjula was a rock star in the Fletcher community and he has nurtured one of the most dynamic organizations with Fletcher roots.  I'll certainly be staying tuned to Educate Lanka news so that I can follow its, and Manjula's success.