Pulkit's Annotated Curriculum
In addition to Adi, three more Student Stories writers will graduate on May 20, and I plan (hope) to share Annotated Curricula for all in these next two weeks.  I'll start today with Pulkit, who is wrapping up exams for his MALD degree.  Note that while MALD and MIB students are required to complete two Fields of Study, Pulkit has chosen to complete three.
Pre-Fletcher Experience
B.E., Electronics and Electrical Communication Engineering, Punjab Engineering College, India
Research Analyst, McKinsey & Company, Gurgaon, Haryana, India
Executive Director, Phoenix Hospital, Panchkula, Haryana, India
Global Shaper, World Economic Forum
Fields of Study
International Security Studies
Humanitarian Studies
International Organizations
Post-Fletcher Professional Goals
I hope to work in the humanitarian sector or in community development – especially in education or public health.
Curriculum Overview
Semester One
Design and Monitoring for Peacebuilding and Development (½ credit)
The Role of Force in International Relations
International Organizations
Sustainable Development Diplomacy
Health, Human Security and Emerging Pathogens (½ credit)
Varieties of Corruption (½ credit, Certified Audit)
Elementary French I (Audit)
Before coming to Fletcher, I knew I wanted to take a mix of skills-based and academic courses — and to focus on security studies and international organizations law.  I hit the ground running by starting with a pre-session module on Design and Monitoring with Professor Scharbatke-Church.  This module set the tone for me in terms of the rigor and effort professors would expect from their students.  It also helped me set foot in a new academic environment.  During orientation, I passed the economics equivalency exam, so that I could take an advanced economics course in the future.  I took required courses in the International Security Studies and International Organizations Fields of Study, which were basically foundational courses in political science and international law.  I was very motivated in my first semester, and I ended up taking a heavy courseload — with four credits, including two modules, and two audits.  I audited Elementary French at the Olin Center for Language and Cultural Studies, which is a great resource for Fletcher students.  I was also involved in a pro-bono consulting project with Harvard Law and International Development Society (LIDS).  In hindsight, overall, my first semester was very rewarding.
Semester Two
Evaluation of Peacebuilding and Development for Practitioners and Donors (January-term, ½ credit)
International Humanitarian Response
Nuclear Dossiers: U.S. Priorities, Dilemmas and Challenges in a Time of Nuclear Disorder
Non-Proliferation Law and Institutions
Peace Operations
Elementary French II (Audit)
I took a short break of about a week after finishing my first semester requirements, and was back in the classroom for the January module on Evaluation.  In the spring semester, two courses were being offered on nuclear security and policy, and I thought it was a great opportunity for me to study that subject area.  The Non-Proliferation Law and Institutions course was outside my comfort zone, but I still enjoyed learning about international treaties and law on nuclear, chemical, and biological weapons.  I also decided to take Peace Operations with Professor Ian Johnstone to learn about international efforts in peacekeeping.  To try something new and different, I took International Humanitarian Response, a course that opened an interest area in humanitarian studies and response.  This course also included a three-day field simulation in Andover, MA.  I continued to audit French at the Olin Center.  By the end of the semester I had finished my field requirements for International Security Studies and International Organizations.
Summer
Teaching Assistant/Research Assistant to Professor Ian Johnstone
Non-resident Research Assistant, Pacific Forum CSIS
International Summer Academy at the Institute for Peace and Dialogue in Baar, Switzerland
Graduate Assistant, Office of Development and Alumni Relations (ODAR), The Fletcher School
My summer was made up many different opportunities and experiences — from being a teaching and research assistant (TA/RA) to Professor Ian Johnstone to traveling to Austria and Switzerland to spending time in Boston.  It was a little unstructured, but very rewarding again.  You can read more about my summer experience here.
Semester Three
Gender, Culture and Conflict in Complex Humanitarian Emergencies
Development Economics: Policy Analysis
International Humanitarian Law
Education in Armed Conflict (at Harvard Graduate School of Education)
Politics of the Korean Peninsula: Foreign & Inter-Korean Relations (Certified Audit)
This semester was probably one of my busiest.  I have detailed my responsibilities for the Fall 2017 semester in this blog post.  Since I had already completed my two field requirements, I decided to explore and pursue the Humanitarian Studies Field of Study.  Before beginning the semester I passed the equivalency exam for the quantitative reasoning requirement.  With an engineering background, I decided that I didn't want to take a quant course, and wanted to use that saved credit to take something different.  For the economics breadth requirement, Policy Analysis with Professor Julie Schaffner was very rigorous and challenging.
The Gender, Culture, and Conflict and Humanitarian Law courses were exceptional — and gave a theoretical and legal perspective to human security and humanitarian response.  I personally think every student who studies security studies as a field of study should be required to take the Gender class.  Using a gender lens makes one understand and realize the consequences of war — on people, their livelihoods, as well as the political economy of a state.
For my class at the Harvard Graduate School of Education, I worked on a narrative project of a refugee whose education had been disrupted because of conflict.  In addition to the course work, I was a TA for the International Organizations class, managing editor for The Fletcher Forum of World Affairs, and on the Student Council.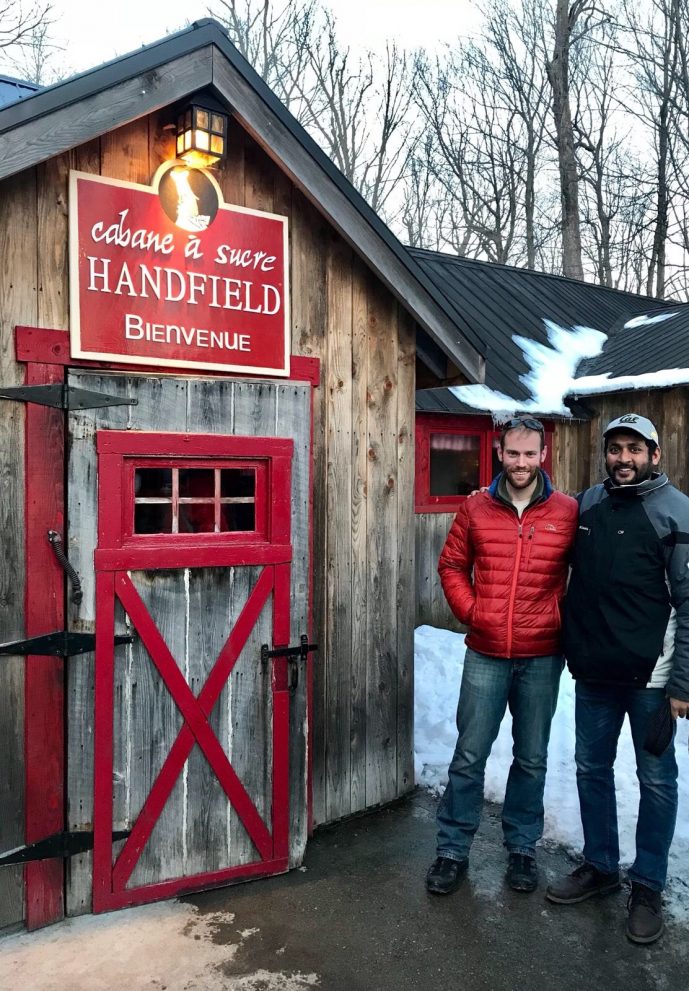 Semester Four
GIS for International Applications
Corporate Social Responsibility in the Age of Globalization
U.S. Policy in South Asia
Negotiation Workshop (at Harvard Law School)
Forced Migration (½ credit, Audit)
I stayed in Boston over the winter break and it was a particularly cold winter.  At the end of my third semester, I had finished all my field and breadth requirements.  During the fall semester, I had also been accepted for the spring into the Negotiation Workshop at the Harvard Law School — which was a nine-hour class every week.  Including the travel time back and forth to Harvard and the preparation for the class, it was a big time commitment.  After speaking to my peers who had taken this class in the past, I decided to commit to it and build my class schedule around it.  The class was my first foray into the field of negotiation — and the class itself was structured so that we were expected to practice the science of negotiation by means of simulation exercises.  The class was exceptional because it helped me reflect on my own behavior and to learn from others.
I took Corporate Social Responsibility with Professor Jette Knudsen, basically to expand my worldview and take a case-study-based class in the Economics and International Business Division.  The class helped me understand the complex relationship between the private sector and government regulation, and the social responsibilities of privately owned businesses.  I took the U.S. Policy in South Asia class as a supplement to my capstone thesis on non-proliferation law in the context of U.S.-India civilian nuclear agreement.  Over this semester I also finished a non-resident consulting project with the Center for Humanitarian Dialogue, based in Geneva, Switzerland.
With a heavy courseload, the extra-curricular activities, and my part-time work responsibilities, I knew I would be stretching myself to finish my capstone.  I was also enjoying my classes and final semester at Fletcher — so, I decided to extend my program and work on my thesis over the summer, while I look for work.  It is amazing to think that we are two weeks away from graduation.  It has been a remarkable and astounding journey of learning.  The diversity of classes and the opportunities I have had at Fletcher have truly exposed me to the field of international relations.  As I prepare to wrap up my assignments, graduate, and transition into the summer, I can honestly say that it has been a blast.