Summertime beautification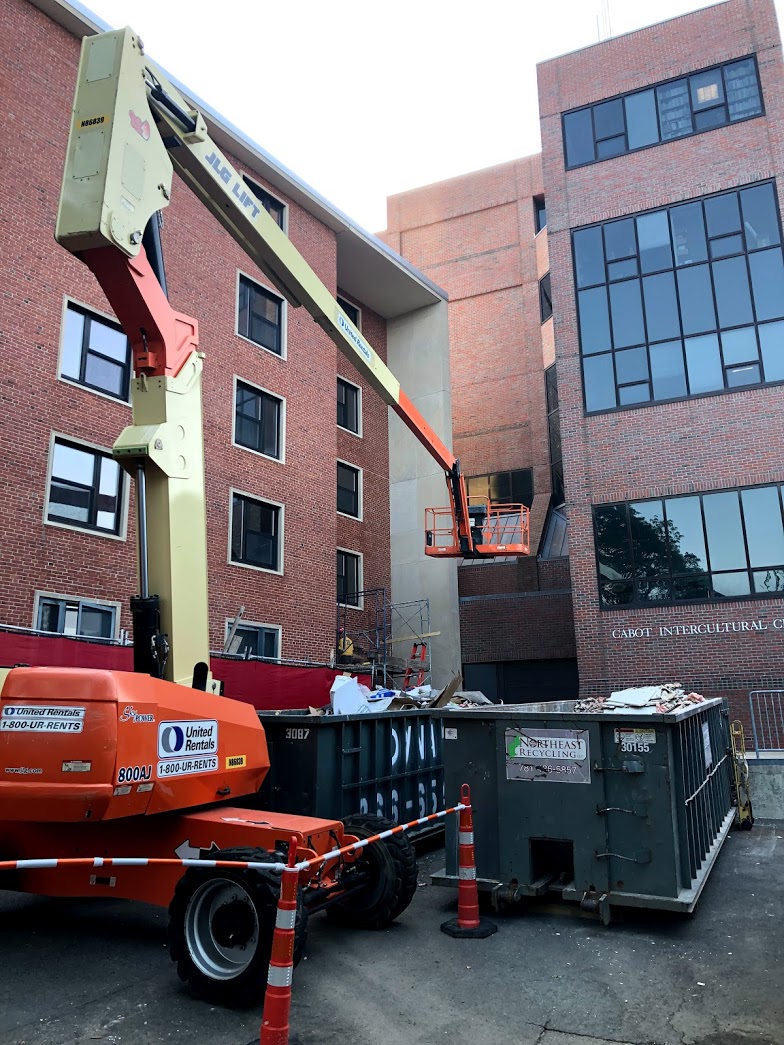 In some ways, summer can feel like a long season at Fletcher. I'll admit that the hush that descends after the buzz of graduation is a welcome change for a few weeks, but pretty soon we get to missing our students. After a while, the quiet months can feel, well, quiet, and we start looking forward to the energy that comes with hundreds of students returning to campus. For our facilities folks, though, I imagine the season can feel barely long enough to get anything done. I've written previously about the flash of landscaping around campus that happens just prior to graduation. The few months afterward provide about the only available time to complete any significant physical plant projects, and this year, as in most years, there's a handful of pretty major building upgrades that various work crews are racing to finish in time for the start of the academic year.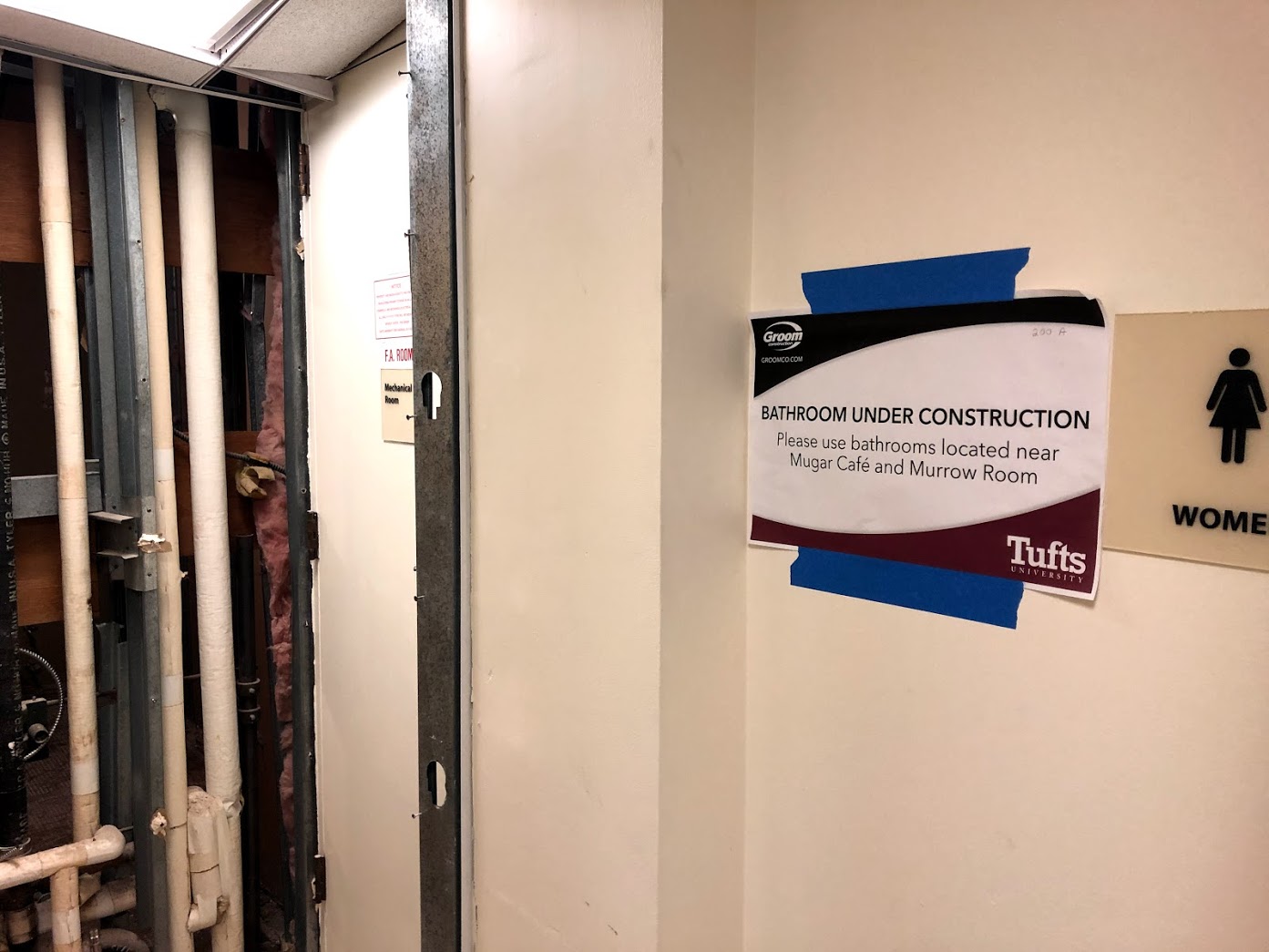 Last summer saw the much needed overhaul of several restrooms in the building, and the sequel to that initiative continues this year. The current work is focused on one of the largest women's restrooms in the building (as well as several smaller all-gender facilities), requiring a bit of a longer walk for some of our staff for a few weeks. Our parking lot also got repaved earlier this summer, and is still blessedly off-limits to large, heavy vehicles until the pavement congeals, or something. The biggest-ticket work at the moment, though, is the carpeting replace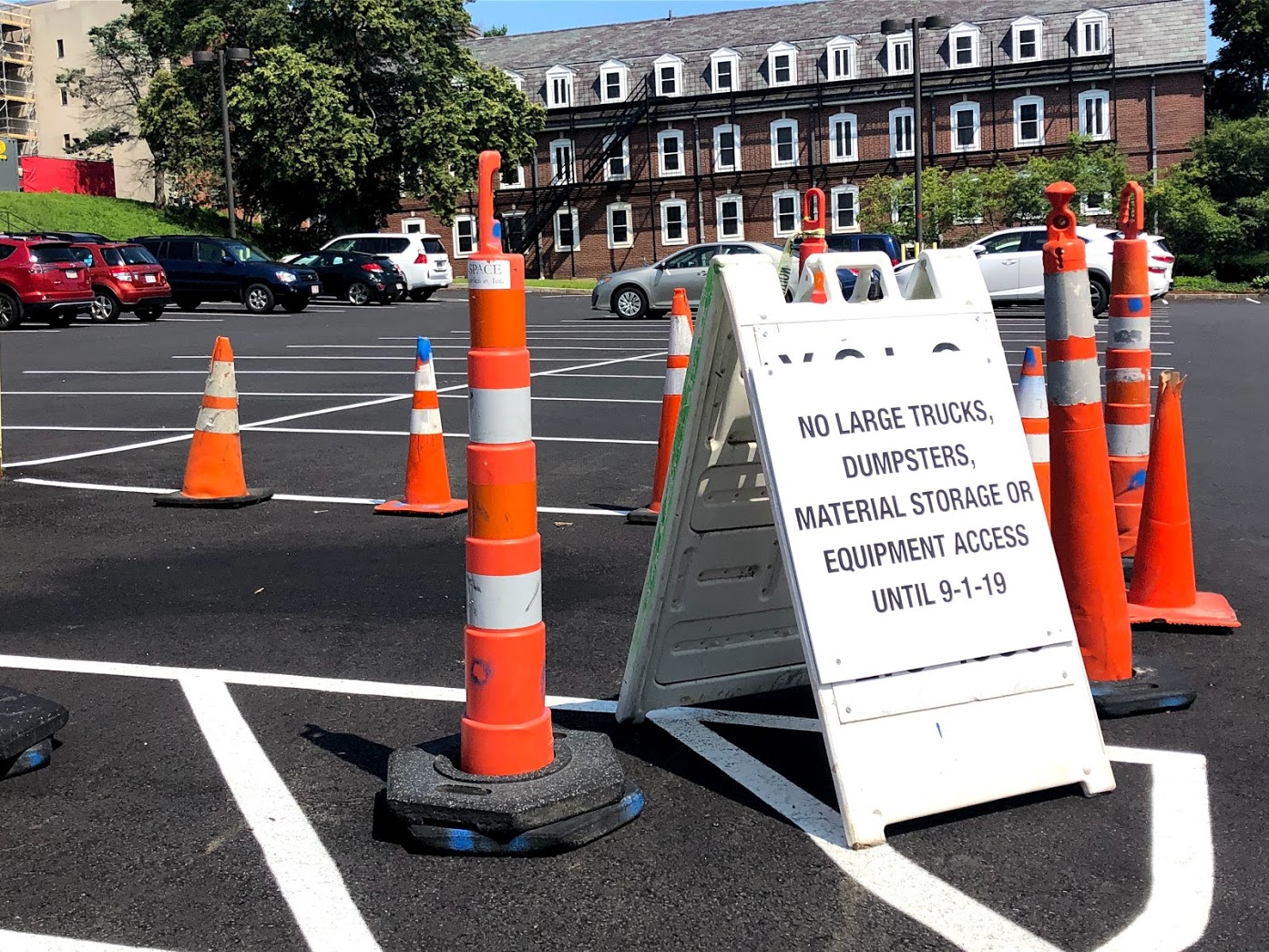 ment happening in Ginn Library. Ginn runs basically the entire length of one side of the Fletcher complex, and its upper floors sit directly above our office (with the lower floor beneath us, in a bit of architectural jujitsu that evokes the Mirror Dimension). As we've learned in recent weeks, replacing carpets is quite an extensive job that involves lots of clanging and hammering. The space is off-limits while the work commences, so I take it on faith that it's proceeding according to norms established by the International Convention on Institutional Carpeting Replacement, but I'd believe you if you told me the God of Thunder himself is up there going at the job with Mjölnir. In any case, spiffy new carpets expected soon!
While new students joining Fletcher in the fall won't have any point of comparison, our hope is that returning students will find some pleasant surprises in a few corners of the building. We all appreciate the improvements, and we're grateful to the hardworking crews keeping Fletcher beautiful.