A brief holiday interlude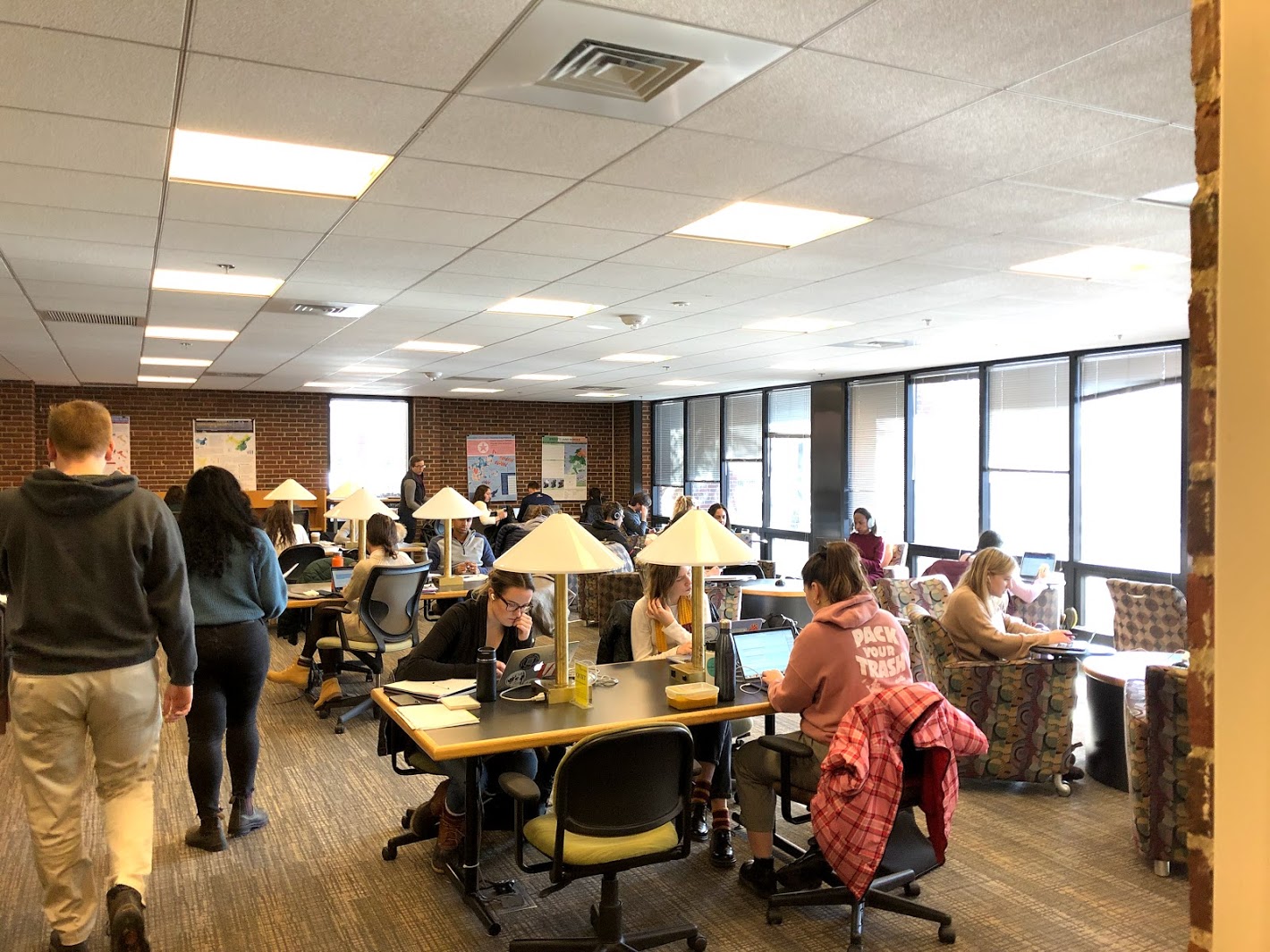 Things are beginning to slow down a wee bit for Fletcher students. "Starting" is the key word here, as plenty of students aren't out of the woods of finals quite yet, but most can at least see the finish line at this point. The Ginn Library reading room was as packed as I've ever seen it late last week, but this week it's started looking sparse. It won't be long before we're in a rare period in which you could have a full-volume conversation in there with nary a stinkeye or other objection lobbed your way, though I think I'd still be too sheepish to try it. It just feels wrong, like dribbling a basketball in a church service or something.
We've still got a lot going on in our office, though things will likewise slow down somewhat for a few days here, too, mostly by virtue of a lot of us being gone for various holiday travels throughout next week. The University will be closed on December 23-25, as well as January 1, and while we'll be open on the weekdays surrounding those dates, we'll be at something of a skeleton crew until the new year. We won't be radio silent, though, as we realize many of you are working on applications during this period and may have a variety of questions.
Wherever you might be, here's hoping the next week or so brings some holiday celebration and relaxation, and of course at least a bit of working away on your applications for those of you looking toward the January 10th application deadline!