From the home office: Rita and her new colleagues settle in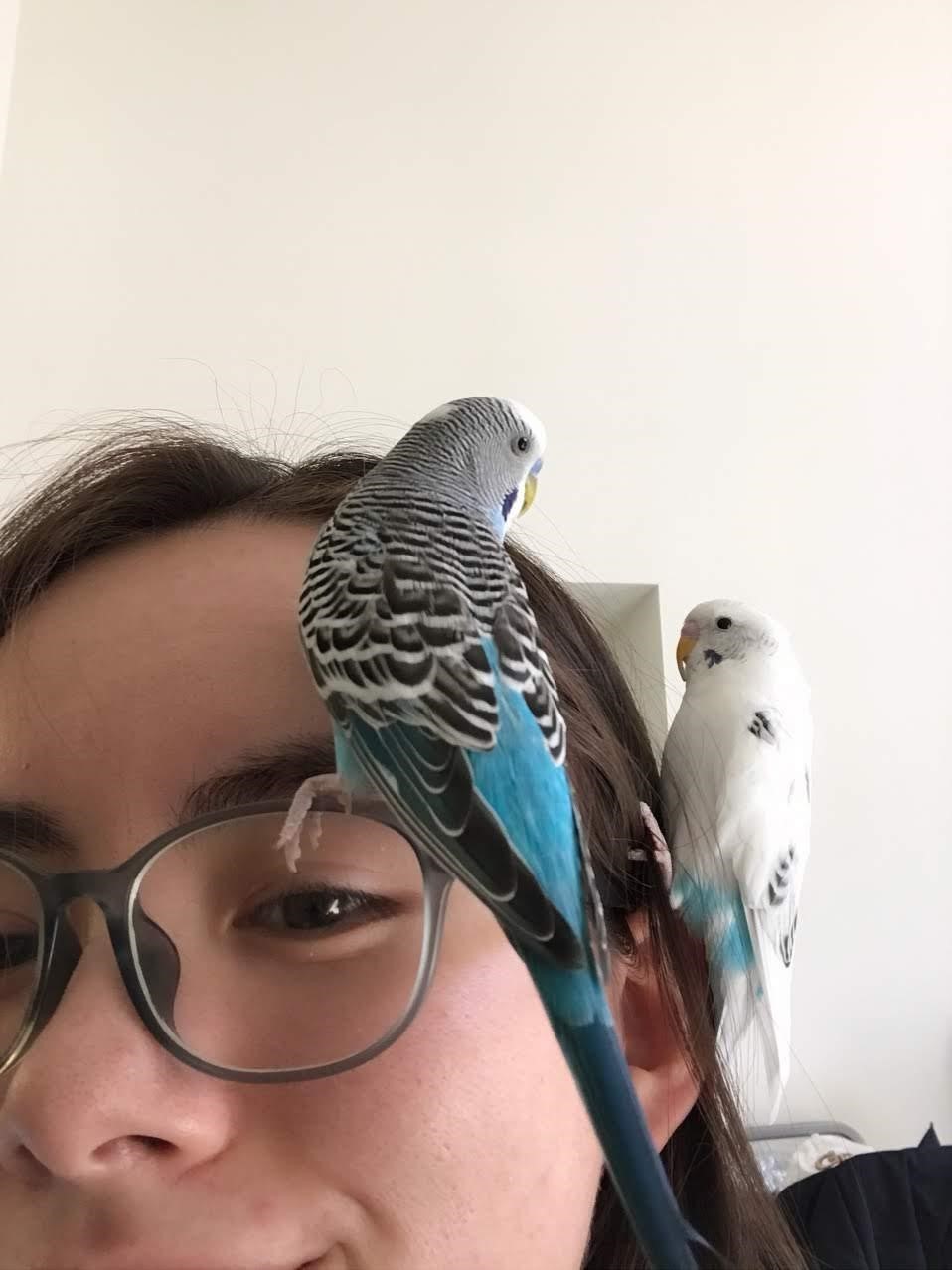 Rita's transition to working from home was perhaps the most complicated of anyone on our team, given that she somehow pulled off a move in the middle of the weirdest time in memory. Both she and her home office colleagues are now getting settled in to their new work space:
It's crazy to think about how much everything has changed this past month. Having to work from home and having to wear a mask when I go to the grocery store were not things I thought I would be doing just a few weeks ago. Adding to all the chaos of having to adjust to this new lifestyle, I also had the big task of moving to a new apartment last week. While having to move during this time was definitely not easy, I am happy to say that my new living space provides a much nicer environment for working. Previously, I had been working from my dining room table; now, I have my own little workspace with an actual desk!
Having a dedicated space for work has been incredibly helpful, as it allows me to concentrate and focus on my work. It also allows me to block out some of the noise that is constantly coming from my new co-workers, Snow and Winston. Although my new co-workers are very cute, they can be extremely noisy at times which is not helpful when I am trying to answer calls from students. As you can see, they also don't follow social distancing rules.
Seeing all the hard work and energy staff, faculty, and current students have put into our virtual events has been inspiring. Community is extremely important to us at Fletcher, and everyone has been coming together to ensure that incoming students feel that they are a part of the Fletcher community. We are lucky to live in an age where all this technology is available that allows us to stay connected with our co-workers, our families, and you!