Five-year updates: Diane drops a line from Bangladesh
Today we'll travel a bit further back in time to check in with another alumna friend. It's shocking to me to realize that Diane Broinshtein graduated from Fletcher a full five years ago, as it feels far more recently that she was part of our Admissions Committee and getting involved in all manner of Admissions and Fletcher-wide events. Her career path and her time at Fletcher are great examples of the value of interdisciplinary programs!

Where I am now.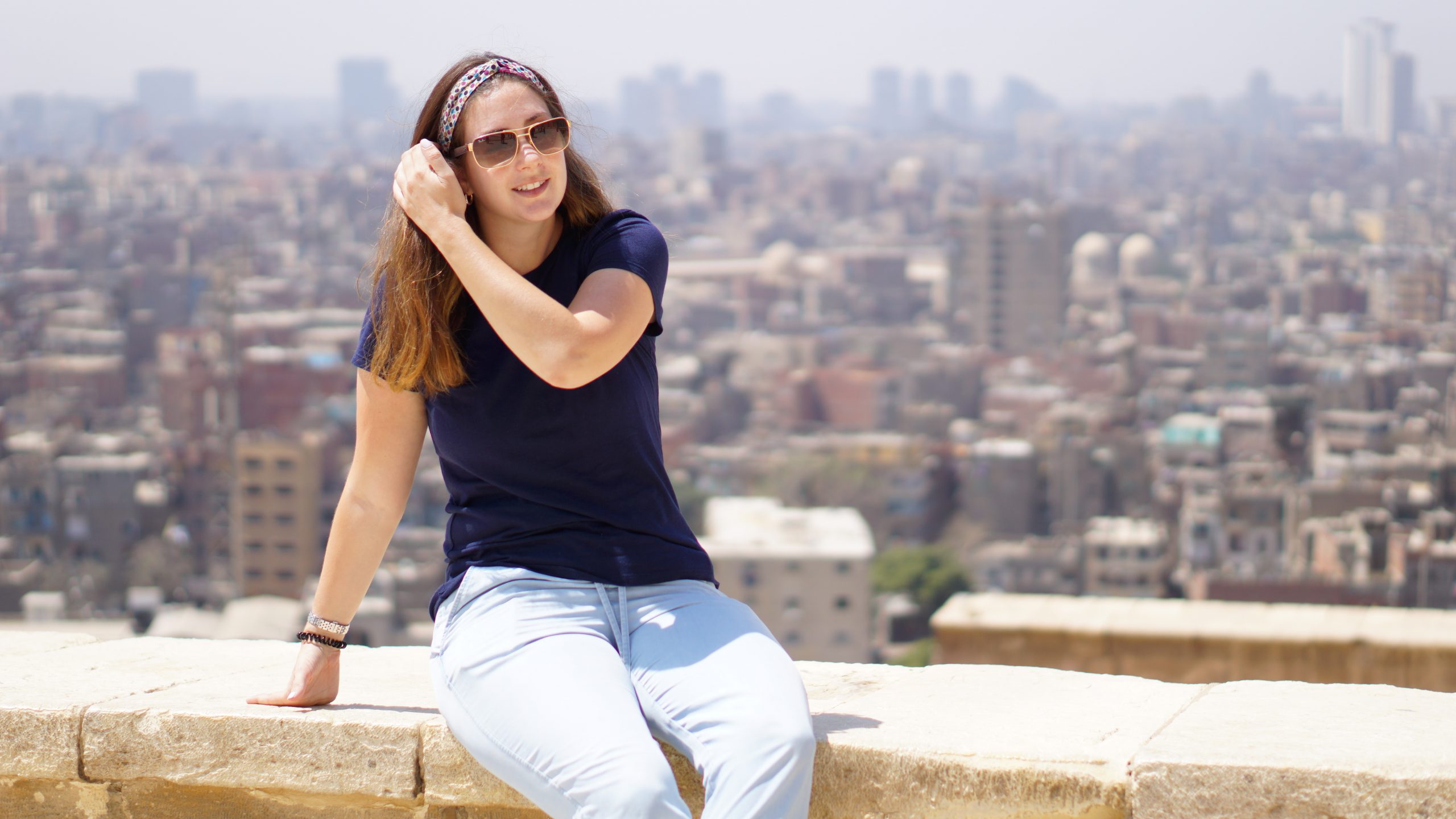 I am based in Cox's Bazar in Bangladesh for the World Food Programme, leading the team that implements livelihood activities in the Rohingya refugee camps. My job is to create resilience building opportunities for vulnerable Rohingya in the camps. It's a particularly challenging time, with COVID-19 lockdowns, fires, floods and a tough political environment all affecting our work. My favourite project is an upcycling centre where we collect the WFP biscuit wrappers and upcycle them into re-usable items like tote bags.
Everyday I utilise my Fletcher education in my work. I remember fondly the classes where I learnt to write policy papers and utilise these skills almost daily to draft documents for government approvals or for internal communication. I also utilise the knowledge I gained from the wonderful writing tutors, to teach my team how to draft strong documents. We use analytics tools such as Tableau, and the skills I learnt at Fletcher such as M&E and Impact Evaluation help me to understand the data being presented to me so I can make informed programmatic decisions.
I love my work, I love working for the World Food Programme, and I love the Fletcher Mafia that I find in all the interesting places I get to work.
How I got here.
As an undergraduate in Australia, I interned for the World Food Programme in Nepal. From that moment on, I knew I wanted to work in humanitarian affairs, and that I wanted to specialise in food security and resilience. After graduating in Australia, I worked for Oxfam Australia and StandUp, working with Sudanese refugees in Melbourne, and covering projects across East Asia. However, it was an internship I undertook with OCHA in New York that solidified my dream to work for the UN in Humanitarian Assistance. Its also where I identified some key gaps in my knowledge that shaped my experience at Fletcher.
At Fletcher I studied Development Economics and Conflict and Negotiation. However, informally I really tried to focus on anything that was food security related, humanitarian, as well as strengthening my quantitative skills.
My best memories at Fletcher were the professors, their love for what they do, and the passion to pass along real life skills to students. I enjoyed the diversity of classes, particularly taking those at the Harvard Kennedy School and Friedman Nutrition School, where I experienced different perspectives and focuses. While I didn't love the snow, I have many fond memories of little get-togethers during storms, parties, watching friends run the marathon, visiting the Boston Ballet with classmates, and celebrating Jewish festivals together.
When I finished at Fletcher, I felt a lot of pressure to get a job, while I originally planned to write my capstone and take some time-off, however, I quickly found a job back in Australia and found myself working full-time for Palladium in Brisbane. In this job, I moved to London, Bristol, back to Brisbane and then to Sydney over 3.5 years, experiencing a range of roles from management consulting to humanitarian logistics. I particularly enjoyed the business development process, where I would be thrown in the deep end to write a proposal that was due in a few weeks, and quickly have to become the expert of a topic I generally had limited knowledge about.
Not having taken a break after Fletcher, a few years in at Palladium I realised I needed a long break, and that it was time to pursue my dream of a job with the UN in the humanitarian field in Africa. Right before I left my job, a contact passed along my CV and I was asked to interview for the World Food Programme in Sudan. I ended up with an offer, and after a 6-week trip backpacking India and some time-off around family, I made it to Sudan just in time to experience the revolution. That year was like living all my Fletcher classes live. I had taken a human development class on Sudan and South Sudan in my final semester, and then written my capstone on Sudan, so I was across the politics, and witnessing the end of a 30-year dictatorship and the start of a democratic government was an unforgettable experience. After this I was offered a role in Cox's Bazar, Bangladesh. As I applied for my visa, COVID-19 happened, and I ended up starting remotely, working from my parents' house in Australia, and running two teams for my first 6 months. It was a lot of late nights and adjustments, but I felt my Fletcher education and work experience prepared me well. A year ago I finally arrived in Cox's Bazar, and on my second day was able to visit the refugee camps and see my teams work in person. I love how hands on my role is, and how much positive impact I can have on beneficiary lives here.
I remember at one of the panels on a DC career trip, someone saying it wasn't the first job out of Fletcher that would be the dream job, but the second job. In other words, it would take steps to get where we dreamed, I can truly say that is true, and as the dream evolves, the steps I take to get there are creating amazing life experiences, and leading me to meet new people and learn new perspectives every day.