Today we'll hear from Vishal, finding his footing in a very busy spring semester: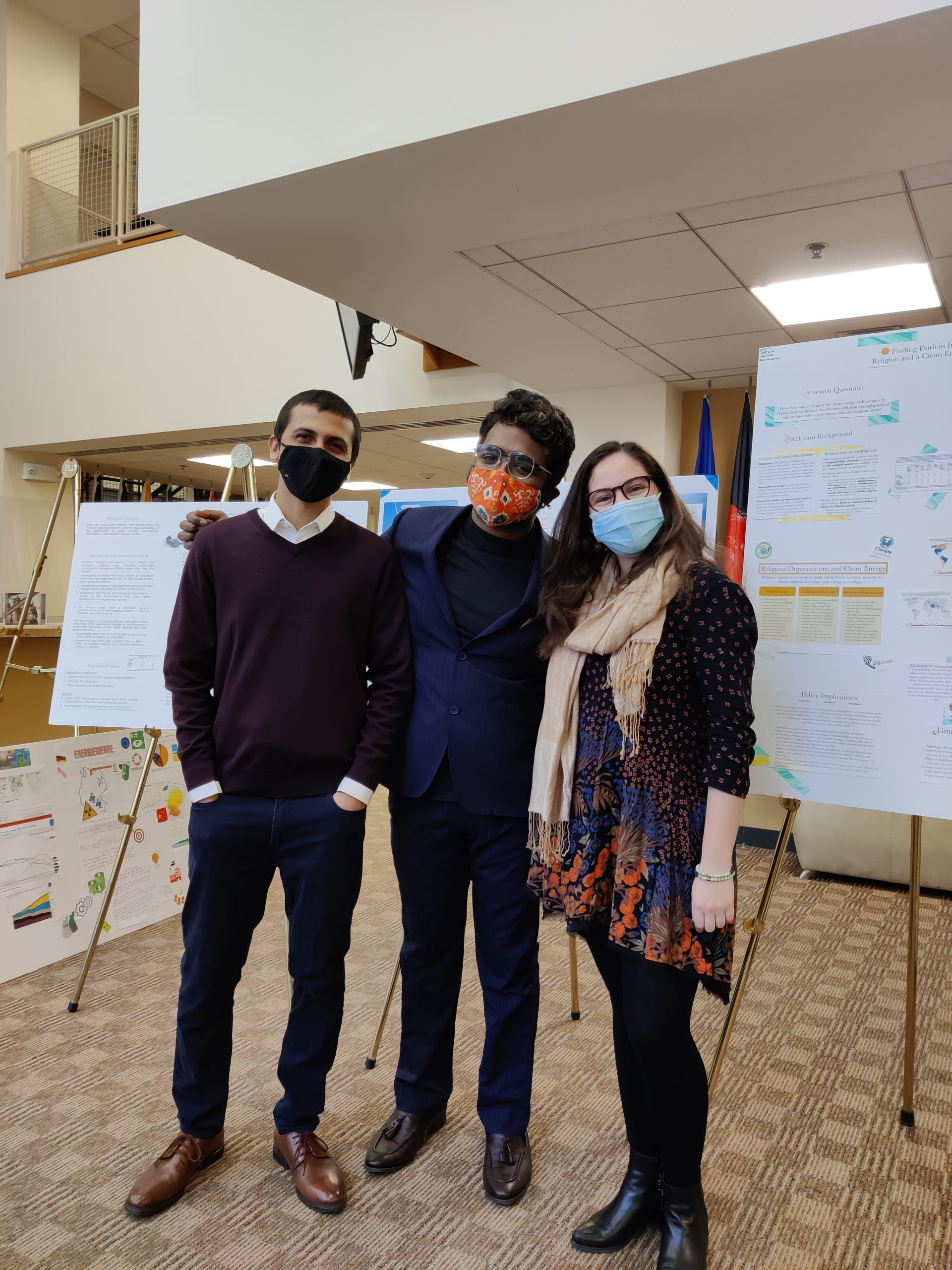 After a rather tumultuous yet rewarding trip back home to India, I am excited about the spring 2022 semester and all the impending changes including internship applications, conferences, and the opportunity to conduct research. Fall 2021 was an intense semester and juggling multiple roles was a task, as any Fletcher classmate can attest. But the entire team of Decolonizing International Relations including my excellent co-chair Amal Rass pulled together all stops to bring back conversations on environment, gender, technology, and the colonial aspects of western hegemony in academia. We brought back the in-person conferences that were suspended after the pandemic broke out in 2020 and it was a joy to be back together, watching jovial faces behind the masks instead of behind a Zoom screen.
In fall 2021, I took Innovation for Sustainable Prosperity with Academic Dean and Professor Kelly Sims Gallagher and had a rewarding experience understanding the developmental processes, literature review, and core concepts pertaining to green economic development, diffusion of technologies, and the role of governments in leapfrogging into the next phase of technological advancement. We visited MIT Labs and were given an insider view of their technologies, processes etc., to understand how governments and private sectors work in tandem to innovate. The experience was insightful and helped us link classroom learning into the real-world applicability of the technology. During this semester, I worked with The Fletcher Forum managing a brilliant team as a web editor and have switched to the print team in spring 2022. From the Fletcher Social Investment Group (FSIG), Pride Club, to the Fletcher Energy and Environment Club (FLEEC), I am trying to learn a bevy of skills and contribute to the wider Fletcher community in any capacity whatsoever. At FLEEC, we are excited to bring industry experts, academics, and journalists to speak about multiple climate conferences and ways Fletcher students can contribute to them.
In spring 2022, I am working with the Fletcher Russia and Eurasia program and using my prior journalism, social media, and editorial skills. Besides, I am also looking forward to completing the grueling internship application cycles and attending Climate Change Policy and Law with professor Gallagher and Professor Jacob Werksman. Another class I am pretty stoked about is Analytic Frameworks, with Professor Carolyn Gideon, and the GIS class.
Being at Fletcher so far has been exciting and despite fearing the Boston winter, I have come to love it. Walking in the snow on a moonlit night has had to be the best experience and watching my Fletcher family play diplomatic snow fight was the highlight — full disclosure, I was down with Covid-19 and back home in India, but the pictures were splendid. I have been exploring Boston by going on walks and resuming my excited pace of activities, attending events, completing applications, and ensuring I gear up towards my capstone completion and the eventual graduation in May 2023. I am excited to be learning, preparing for the next stage of my life and being in the Fletcher bubble helps quite a lot.
I wish all of my Fletcher friends a brilliant rest of the semester. Happy 2022.