Fletcher team takes second in Kellogg-Morgan Stanley Sustainable Investing Challenge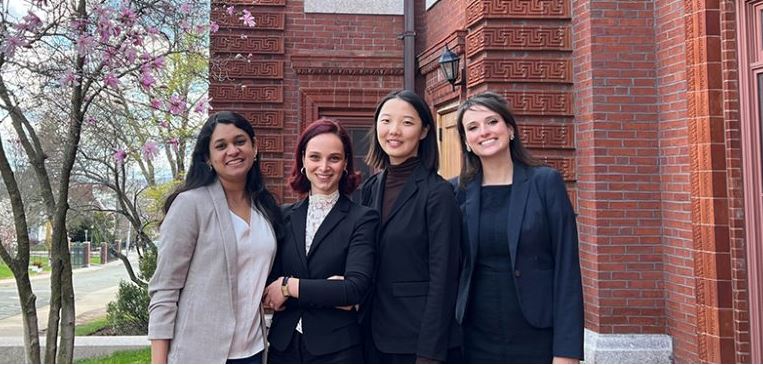 Congratulations to current students Kathy Huishan Hu (MIB'23), Olivia Luciani (MALD'22), Riya Mehta (MIB'23), and Nino Sakvarelidze (MALD'23) for taking second place in the Morgan Stanley Sustainable Investing Challenge! Their GOAL Fund Team was named runner up in a field of over 75 teams competing to devise market-based solutions to global challenges. With guidance from Fletcher faculty including Professors Jacque, Jaffe, Kates-Garnick, Schena, and Tran, the team focused on using carbon credits to finance the cleaning of abandoned oil and gas wells. Their second-place finish netted them a $5,000 prize, and plenty of attention from other members of the Fletcher community interested in contributing to their work moving forward.
You can read more about the competition here. Well done, GOAL Team!