Are you on the East Coast of the U.S.?  Then your view today might be similar to mine.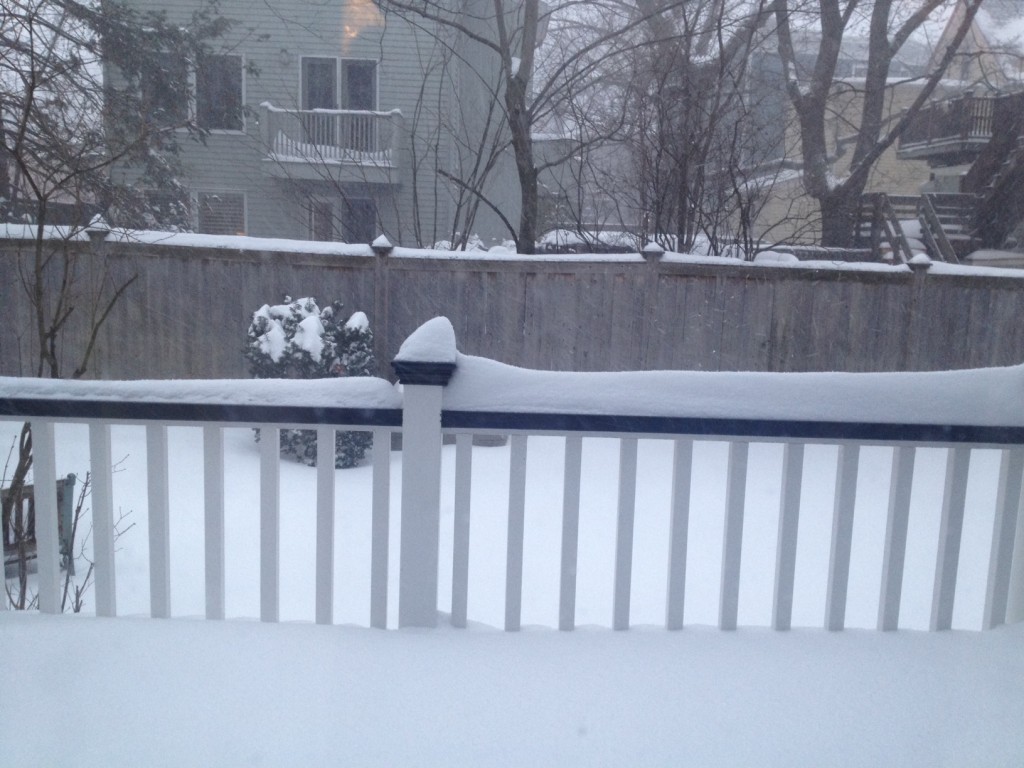 Today is a snow day at Tufts and, in fact, throughout Massachusetts, as a blizzard Nor'easter blows through.  I can't even say how much snow has fallen as it's swirling all over.  In any case, enough snow has fallen to ensure I will need to dig my way out of the door.  But that's an activity for later today.
Because the University is closed, please be patient if we can't respond to your questions until tomorrow.
Meanwhile, I wanted to take a minute to point out a few Admissions Blog features that I'll be working on throughout the rest of the academic year.  First, there are the First-Year Alumni updates.  These posts, including one yesterday from Hanneke, come from the folks who were still students just a year ago.
Alumni who are further into their post-Fletcher professional lives have been providing Five-Year Updates.  This is the third year for these posts.  I started with the Class of 2007, continued through the Class of 2008, and I'm now working with our friends in the Class of 2009.  The next post in this series is coming soon!
In a few weeks, I'll ask students to write about all the Cool Stuff they have done throughout the year.  Look for new posts in this series in April, but you can still read about last year's activities, as well an interesting mid-MALD year.
Finally, professors have kindly taken time to write about their interests, their work with students, and their pathways into the international affairs field, and these posts are captured in the Faculty Spotlight series.
Because I'm well aware that writing for the blog falls outside of the daily routine for alumni, students, and professors, I want their posts to have a life that lasts more than a day, and I hope that you'll scroll through the different series and read what everyone has to say.