First-Year Alumni: Hanneke reports from Malawi
Next up among our 2014 graduates is Hanneke Van Dyke, an old friend of Admissions, having served on the Admissions Committee for two years.  We miss her!  Here's her update on her first year post-Fletcher.
As winter settles in back in the States, I'm sitting in front of a fan in my office in the relative comfort of southern hemisphere summer.  "Relative" because it's not exactly comfortable, but after three winters in New England, I am welcoming the reprieve.
After graduating this past May from both Fletcher and the Friedman School of Nutrition Science and Policy, I began a Global Health Corps (GHC) fellowship and relocated to Lilongwe, Malawi in July where I work as a Community Nutrition Support Fellow for the Clinton Development Initiative (CDI).
CDI operates as a social enterprise here in Malawi, linking commercial production of groundnuts, soya, and maize to smallholder (generally, farmers operating on small-scale family-run plots producing for both sale and household consumption) outreach programs designed to build technical knowledge around best agronomic practices in order to increase productivity, income, food security and overall well-being.  In our role at CDI, my "co-fellow" (more on that later) Hector and I are working to build a community nutrition program that is integrated into this commercial and smallholder approach.  These first few months have been dedicated to developing relationships with government counterparts and municipal leaders in the district and traditional authority where we work, building our information base by engaging in community-level discussions, and becoming more familiar with the programming across CDI's different departments.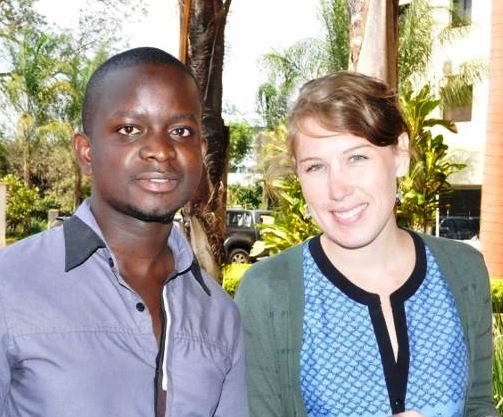 GHC itself is a leadership development and placement organization that works with leading health organizations to identify talent gaps, and then competitively recruits young professionals from an array of non-medical sectors to fill those gaps.  Those in the GHC community share the common belief that health is a human right and that everyone has a role to play in advancing social justice through the health equity movement.  One of my favorite aspects of GHC is that fellows work in pairs at their placement organizations — one national fellow and one international.  My co-fellow Hector was born, raised, and educated in Malawi, and working as a pair is giving us the opportunity to collaborate and learn from each other.  It is teaching us both a lot about communication, authentic partnership, and the benefits of a little constructive discord here and there.
Now in its sixth year, 128 GHC fellows (representing 22 countries) are working with 59 partner organizations in the U.S., Burundi, Malawi, Rwanda, Uganda, and Zambia.  This diversity, both of origin and of experience and background, is so fundamental to the beauty of the Fletcher community, and it is something that was important to me to seek as I was planning my transition away from Medford.  (In fact, applications recently opened for the 2015-2016 fellow class and I encourage anyone who has an interest in global health and social justice to explore the diverse offerings.)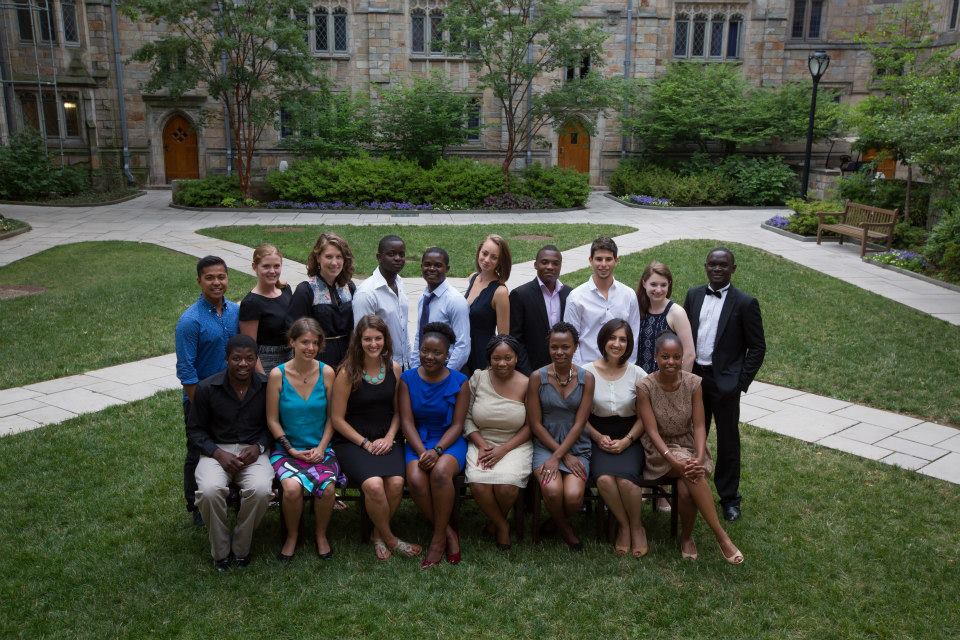 Prior to Fletcher, I worked in rural community health education with the Peace Corps in Morocco and then spent a school year teaching elementary school English in the Marshall Islands with WorldTeach.  It was during this time that I began to understand the value of working closely with communities and gained exposure to an array of challenges related to health and nutrition, taking a particular interest in their effects on children.
While at Fletcher, my chosen Fields of Study were Human Security and Public & NGO Management and at Friedman, I focused on International Nutrition Interventions.  I had a bit of a unique opportunity in that I did not have to limit my course selection strategy to just one school.  While aiming to strike a balance between more theory-based coursework and more hands-on and technical coursework, the approach I took and the perspective I maintain is that Fletcher largely served to further inform the wider context of working within the international system, while Friedman largely served to develop the specific technical knowledge that would inform my day-to-day work in nutrition and food security, though of course, there was some blurring of these lines.
Courses such as Actors in Global Governance with Dean Ian Johnstone and Political Economy of Development with Prof. Katrina Burgess were exceptional in broadening my understanding of the international context.  As a Fletcher student, I also had the opportunity to enroll in a university seminar during my first semester called International Perspectives on Children in Exceptionally Difficult Circumstances (maybe the longest name of any course I've taken and what some of my friends will remember well as the course that made me cry every week), which served to provide more solid footing for the central purpose of my graduate studies.
Because my program spanned three years, I was able to spend two summers pursuing internships abroad:  the first, with a small NGO named Sok Sabay in Phnom Penh, Cambodia, whose work is focused on early intervention for child trafficking; and the second, in Kinshasa and Bandundu Province, DR Congo, with Action Against Hunger, doing qualitative research on community-specific causes of malnutrition.  Both have proved invaluable (directly and indirectly) in preparing me for the work I am doing now and in helping me to more narrowly define my scope of work as I (attempt to) plan my career.
After all of this, it's still easy to feel a bit scattered at times, and while I am loving learning about my new home and investing in my new community (and particularly loving mango season!), Fletcher remains solidly at my core.  I am beyond grateful for the connectivity granted by Whatsapp and Skype and am not only continually inspired as I watch the work my dear friends and classmates have committed to, both back in the States and further afield, but am regularly reminded (by the delivery of a milk frother to aid in my latte-making efforts, updates about of the goings on of Corgis around the D.C. metro area, and emails marked URGENT detailing a lobster parade in Nova Scotia) just how caring, brilliant, and hilarious they are.