The final trip of the Fletcher Admissions travel season was Laurie's visit to Europe, which ended about two weeks ago.  The greatest distance was covered by Liz, when Fletcher joined several other schools for a trip to Southeast Asia.  Here's her report, along with her photos.
In October, I participated in a great recruiting trip to Southeast Asia.  I traveled with colleagues from Johns Hopkins SAIS, Columbia SIPA, and Georgetown MSFS.  You may be wondering why we travel together, since we're all competitors.  The answer is that for over forty years we've traveled together to inform students about educational and career opportunities in international affairs.  We know many students will end up applying to all four schools, and so we work together to get the word out about our programs and to recruit students from around the world.
Our first stop was in Singapore.  We had a day to recover from our 27-hour flight across the world and so two colleagues and I decided to head over to Sentosa, an island just off Singapore.  There are two ways to get to Sentosa: train or cable car.  We decided to check out the cable car so we could really see the island.
Here are a few snaps from our trip: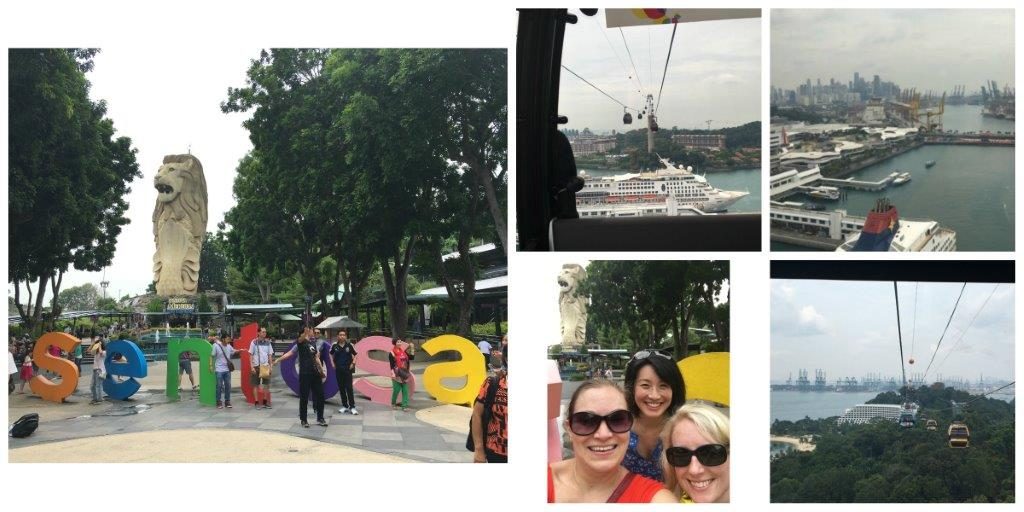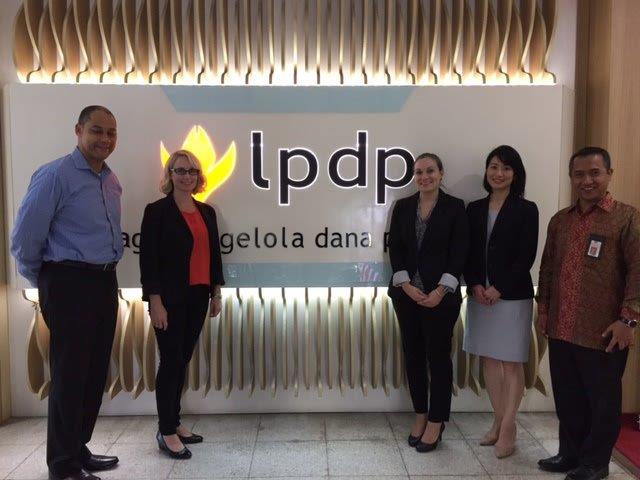 We had great school visits at Yale-NUS and National University of Singapore — where I was thrilled to meet faculty of both schools who were Fletcher alumni!  It was neat to tour the Yale-NUS campus, as it's so new, and so lush with vegetation!  From there we flew to Jakarta, Indonesia for visits at the EducationUSA Center (@America), meetings with LPDP (the Indonesia Endowment for Education) and school visits to the University of Indonesia and UPH (Universitas Pelita Harapan).


We ended our trip in Bangkok, Thailand.  Our time in Thailand was solemn, as His Majesty Bhumibol Adulyadej had just passed away.  Because the trip had been planned well in advance, we still hosted events at Thammasat University, as well as with the U.S. Embassy, and were grateful for those who were able to join us, despite the timing.
Overall the trip was great!  We got to eat some wonderful food, meet fantastic prospective students, and continue to spread the word about international affairs graduate schools!