Is it true that Admissions folks try to make matches among our applicants when we decide to admit them?  No, of course not!  But I can say that there are folks on this list whom I knew before they knew each other, so I'm more than willing to claim a role in their happiness.  Continuing with our Valentine's week celebration of Fletcher couples, please meet another twelve alumni.
Bria, F12, and Ivan, F12
We met on the first day of Fletcher orientation in 2010.  We soon became good friends and often met for lunch in Mugar Café.  During our second year, we stopped being shy and went on our first dates.  Our favorite memory of that time was dancing away during Africana Night, the last cultural night of our Fletcher experience.  We got married in 2015 and have since been living in South Asia, where we both work for the U.S. Foreign Service.  Thanks for bringing us together, Fletcher!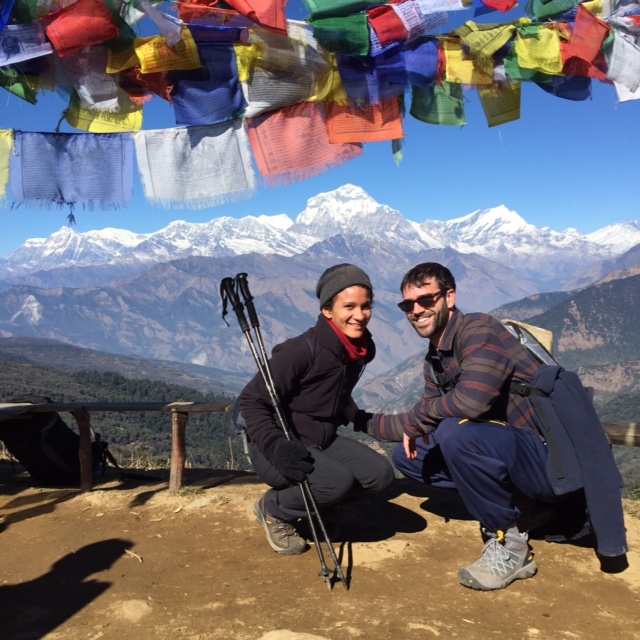 Laura, F92, and Mark, F90 (MALD) and F93 (PhD)
Laura was working at Fletcher on a China education program.  Mark had finished his PhD orals and needed a job.  Mark was hired.  Flirting ensued.  Engagement six months later.  Wedding at Tufts Goddard Chapel in the company of many Fletcher friends.  Twenty-five years later, international adventures continue to unfold, including stints living in Hong Kong and Mexico.  Mark and Laura now live in Denver, and have two boys, Nathan (21) and Theo (18).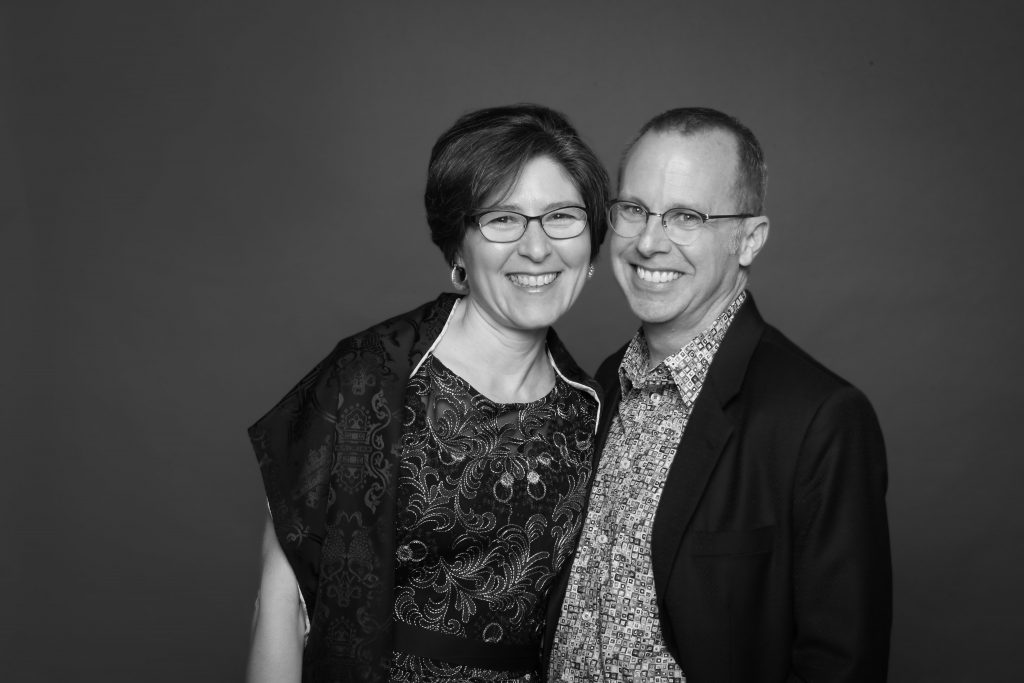 Hammad, F11, and Manny, F12
Hammad and Manny met at the entrance of Blakeley Hall on Admitted Students Day in April 2010.  What began as a simple friendship, after Manny enrolled at Fletcher, turned into a long-distance relationship — as those pursuing international careers might know all too well.  In spring of 2011, Manny had one year left to complete his MALD program and Hammad was set to join the U.S. Foreign Service upon graduation.  With some luck, Hammad's first post was Washington, DC, paving the way for his frequent return visits to Fletcher.  The relationship blossomed into a six-year courtship across five cities: Medford, Washington, Caracas, Tunis, and Mexico City.  The couple fondly recall their memories from Medford: joint study sessions on the third floor of Ginn Library, staying up late to work on the demanding but rewarding DME course with Professor Church, and the active social calendars of the Green House (where Hammad lived his second year) and Blakeley Hall (where Manny lived his first year).  They now both work for the U.S. State Department, and look forward to more globetrotting adventures together.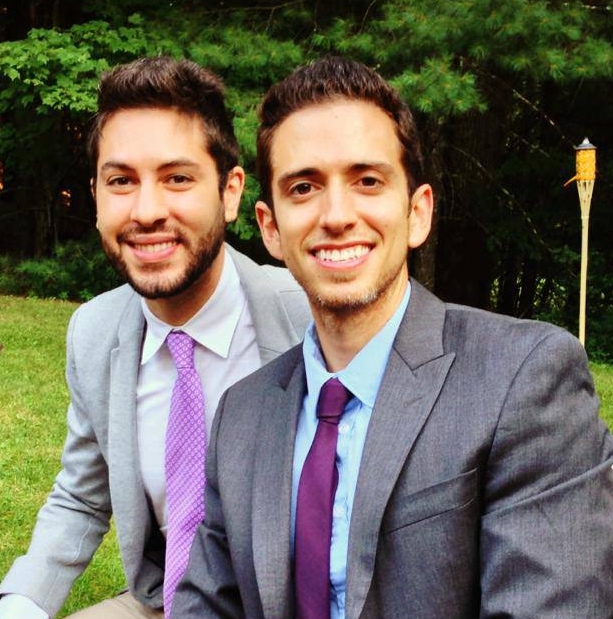 Filipa, F11, and Chris, F12
We met on October 9, 2010 during Chris's first semester and Filipa's last semester at Fletcher.  We know the exact date because we were on our way to a comedy show in downtown Boston ("Arabs Gone Wild") when we were introduced at a fellow Fletcherite's house.  After the show, we decided to have dinner in Chinatown and meet friends at a house-party in Porter Square.  Chris walked Filipa home at the end of the night, and what followed were study sessions in the library and computer lab until we went on our first date, to watch a movie at the Somerville Theater.  Filipa moved to New York in the spring, so we quickly got to know the MANY bus routes between New York and Boston.  After Chris's graduation in 2012 and subsequent move to Washington, DC, we continued to take advantage of the east coast buses to visit each other.  Chris asked Filipa to marry him in June 2014 on the eve of traveling with Fletcher friends to the World Cup in Brazil.  We were married the following year in Evora, Portugal in front of our families, friends, and, of course, our beloved Fletcher family.  We have lived in Washington DC since 2013, where we continue to enjoy sports, comedy, movies, and the occasional inter-city bus ride.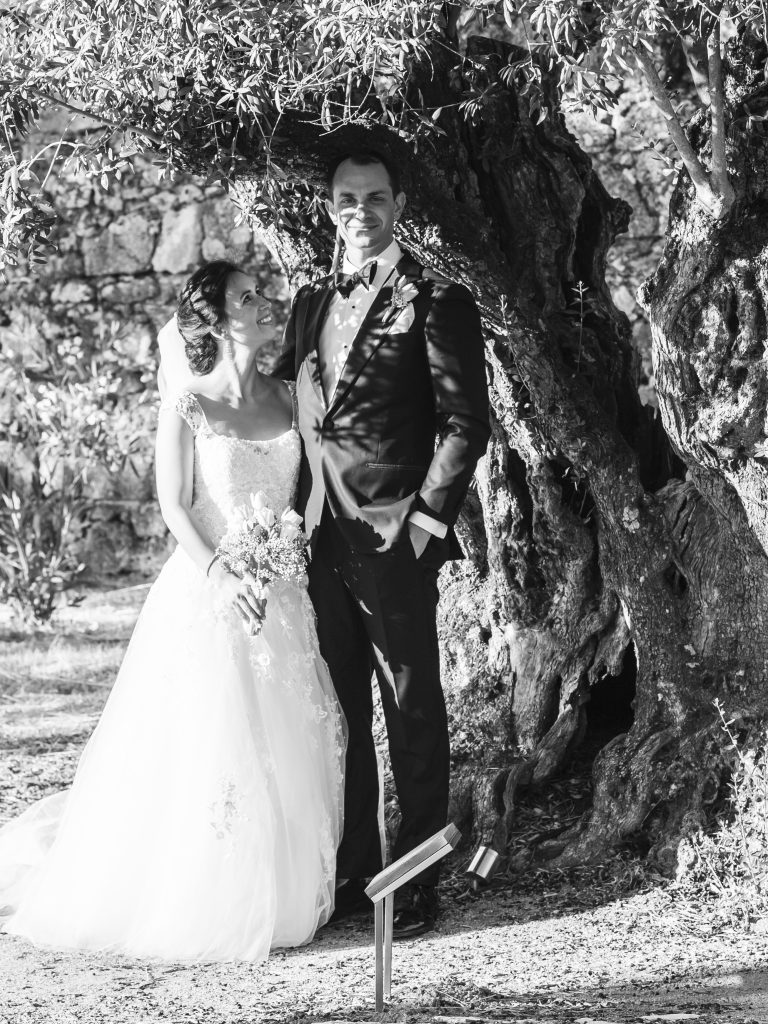 Andrew, F12, and Arielle, F12
We were both very fortunate as students to have the opportunity to participate in the Asia Foundation Study Tour in China.  During that trip we bonded over our mutual love of gorging on delicious food and exploring new places, both of which we continue to do today!  We are currently living in Seoul, South Korea working at the U.S. Embassy.  Should any fellow Fletcher grads make it out this way, we would love to grab a bite to eat with you!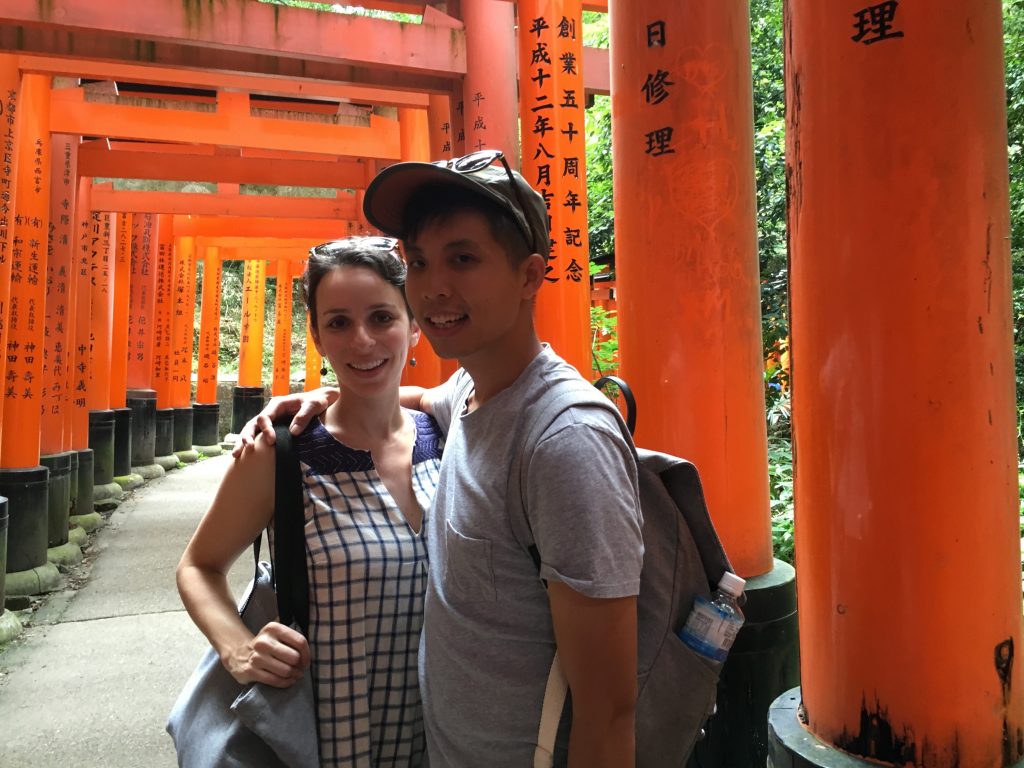 Nathan, F13, and Ana, F13
We had common friends at Fletcher, but despite this, during our two years at Fletcher, we never got to know each other well.  Nathan, a music-frisbee-development passionate guy.  Ana, a zumba-library-Middle East club girl.  It was only after graduation that our paths crossed in a strange but amazing way.  Nathan found himself house searching and, at the insistence of one of Ana's roommates — and Nathan's amazing cookies — Nathan moved into the empty room of an apartment with Ana and her friends.  Who would have predicted this was going to change our lives!  During our early morning coffees, Ana got ready for work and Nathan would share his job-hunting stories, his latest guitar song, or just the quiet of the early morning summer in Boston.  While he was looking for jobs away from Boston, Ana was also making plans — to move away from the U.S.  In the meantime, we became good friends and Nathan stayed by Ana's side during a surgery that summer.  While she was recovering, he got a job in Washington, DC and he moved in late in August.  And it was then when we both realized how much we meant to each other, and how much we wanted to be in each other's lives.  We skyped, talked, emailed, and saw each other as much as we could, mostly living in different places, adding up to more than 20 different cities around the world.  Ana moved to southern Turkey, where we currently both live, in 2014, and Nathan joined in 2015. We got married in August 2016 in Boston, a city that will always have a special place in our lives.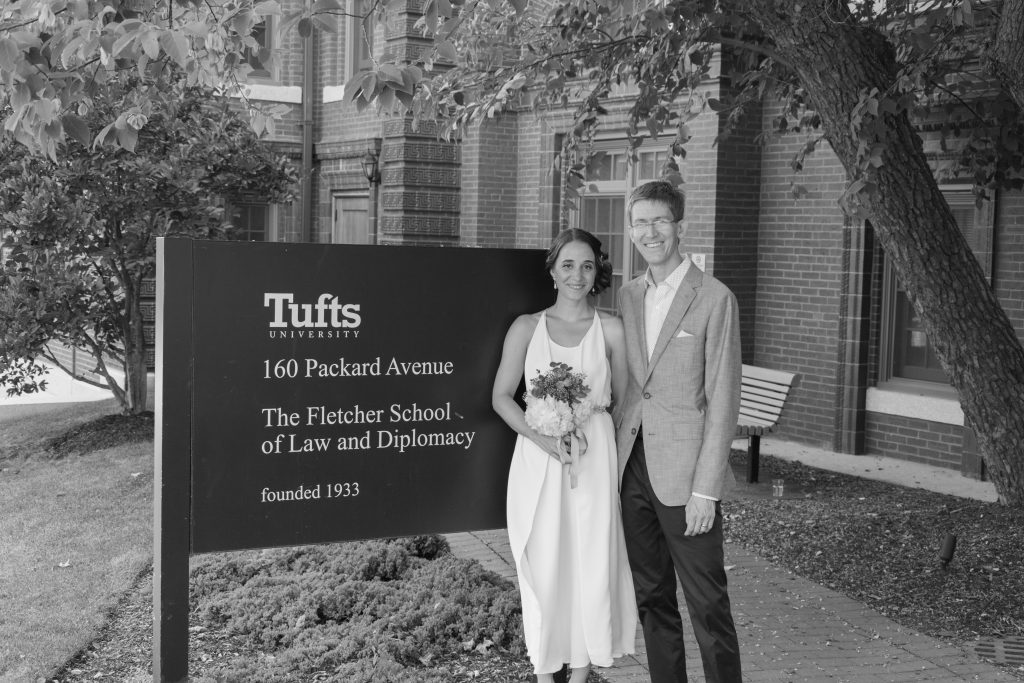 And Nathan and Ana's photo at the School is a fitting conclusion to our Fletcher Couples feature.  I'm already looking forward to Valentine's Day 2018 to reach out to more married alumni and hear their stories.  Meanwhile, don't forget to check out the photo album on Fletcher Facebook page for more Fletcher couples.